Dumbbell technology sure has advanced over the past 10 or so years. It wasn't long ago when you thought about dumbbells you likely pictured something akin to the old circus dumbbells.
Dumbbell manufacturers have really been pushing the envelope when it comes to what was once a very simple technology. Bowflex has been a market leader for some time now, not only with dumbbells but with fitness equipment in general.
With the release of the Bowflex SelectTech 560 Dumbbells, this once humble technology has been taken a step further! Replacing a whole rack of weights, these "smart" dumbbells now can connect to your phone via Bluetooth, bringing dumbbells into the modern era.
Do we really need all that though? Weight is weight, right? I've been given the chance to try out these newfangled dumbbells, and after putting them through their paces, I feel confident in saying you should probably avoid this product.
Not all dumbbells are created equally, and the Bowflex SelectTech 560 Dumbbells stand at the forefront of dumbbell innovation. If you're wondering what makes these smart dumbbells so great, and if they're worth their premium price, continue reading for an overview and my reasoning for not recommending these dumbbells.
Bowflex SelectTech 560 Feature Breakdown
Compared to your standard set of gym dumbbells, the SelectTech 560s bring a lot more to the table. You might not find a use for some of the features but you're likely to find something you can appreciate out of the bunch.
Some notable features of the SelectTech 560 Dumbbells are as follows:
Bluetooth Connectivity with the SelectTech Smart Phone App
SelectTech App features over seventy exercises, multiple workout modes, and a workout journal.
Weight ranges from 5 pounds, up to 60 pounds.
Weight easily adjustable with a turn of the handle
Easily replace a rack of dumbbells twice the price
Two-year warranty on mechanical parts
One year warranty on electronics
Rustproof plates
Before going into more detail on the notable features and specifications of the SelectTech 560s, I thought I'd provide you with a brief breakdown on the pros and cons of this device.
Pros
Small Footprint: Despite weighing in at 60 pounds each at full capacity, these weights are quite small. They can easily replace a whole rack of standard dumbbells.
Square Shaped: Instead of the more common round or hexagonal shape of dumbbells you're likely used to using, these are square. They're much less likely to get away from you when you set them down, it's easier to make quick weight adjustments, and they can even be used as push-up handles.
Easily Adjusted: Adjustable dumbbells are the only way to go for the home gym, in my opinion. Compared to the competition, these dumbbells are super easy to adjust.
Weight range between 5 and 60 pounds.
Tracks your workouts via Bluetooth connectivity with their SelectTech mobile app
Video coaching provided via their Three Dimensional Trainer feature
Comes fully assembled
Cons
Bluetooth connectivity can be spotty. The range of the Bluetooth feature of the weights is not the longest. I found my phone losing connection frequently as I moved around the gym.
Small Display: The display could be bigger. I understand there is only so much room on a dumbbell for a screen but the tiny screen makes it very hard to take advantage of the rep counting feature.
Expensive for the amount of weight you get
1-year warranty on electronics doesn't leave me feeling confident that these are going to last
Not expandable
For The Uninitiated: Who are Bowflex?
Bowflex has been in the fitness industry for some time now, more than 30 years in fact. You may be familiar with them from the old infomercials that used to run on their first product, the Bowflex 2000X. The Bowflex 2000X was intended to be a replacement for nearly a whole gym of equipment, and it did an alright job of that.
Since their initial release, Bowflex has put out an assortment of new gym products from ellipticals and treadmills to benches and dumbbells, such as the SelectTech 560s I am reviewing today.
Now that you have a rough idea of what these dumbbells have to offer you, let's dig in and take a look at the individual aspects of the SelectTech 560 Dumbbells. I'm going to go into detail on build quality, weight adjustments and range, and the SelectTech App. I'll also touch on a few lesser features I thought important to mention.
The Build
Unlike some of the other dumbbells available on the market, the SelectTech 560s are square in shape, unlike more traditional round dumbbells you're used to. There isn't really any functional advantage to their shape while working out. It does make it easier to change weights when compared to their round counterparts, such as the SelectTech 552s.
While the handles of the SelectTech 560s are made of metal, the rest of the dumbbell is plastic. The plastic had me worried, but the feel of it is solid, and I haven't had any issues with them so far.
While these dumbbells are solidly built, you can't really toss them around and be rough with them like traditional dumbbells. I fear that they'd break before long if you're not careful. You can get away with dropping them from a short distance once in a while, but is it really necessary? I never really saw the allure in throwing weights around, myself…
The handle is ergonomically designed to fit comfortably in the palm of your hand. Despite the unconventional shape of these dumbbells, they feel familiar.
Weight Adjustments
One way the SelectTech 560s depart from older iterations of Bowflex's dumbbells is in the way you change weights. Older SelectTechs were adjusted through a dial at the ends of the weights. With the 560s, you now simply turn the handle left or right to adjust the weight.
One thing I found annoying with these was the need for them to be placed on the base plate before you could adjust the weights.
As adjustable dumbbells go, these are actually pretty quick and easy. If you like to do a lot of super-sets and require quick weight changes, the SelectTech 560s are more than capable of keeping up with you, unlike competitors such as the IronMasters or PowerBlocks.
Unlike most other adjustable dumbbells, these don't require you to read a tiny font or remember whether or not you left an adjuster weight in. Plate math is also a thing of the past with these, due to the digital display that displays the current weight they are set at.
Weight Range
I was happy to see that Bowflex had increased the weight range on the SelectTech 560 model from 52 lbs to 60 lbs. When it comes to single arm lifts like curls and tricep push-backs, every extra pound counts.
With the extra weight added on, the Bowflex SelectTech 560s now features sixteen different weights to choose from. These weights range from 5 lbs, all the way up to 60 lbs. The weight increments start at 2.5 lbs until you reach 25 lbs, and then increase to 5 lbs increments that go to 60 lb.
The SelectTech App
The SelectTech app that Bowflex created to go along with their smart equipment has a fairly simple interface. When you really dig into it though it's got a lot going on.
It has three different modes you can work in: 6 Week Challenge, Workouts, and Just Lift.
The 6 Week Challenge
The 6 Week Challenge is a pre-made extended routine designed for gains in strength, endurance, and your overall fitness level in general. The workouts in the challenge last 45 minutes and are designed to target different muscle groupings. As you progress from week to week, rest periods are shortened as the reps increase, making for a more difficult workout.
Workouts
If you don't want to follow Bowflex's premade routine, you are free to go into the Workouts section of the app and choose individual muscles to target and the app will suggest a routine tailored for that particular muscle grouping. You can even customize these workouts further if you want, adding or subtracting time and reps as you please.
Just Lift
The Just Lift mode of the SelectTech app connects via Bluetooth to the SelectTech 560 dumbbells and simply counts your reps. While this might not sound all that groundbreaking, it's handy for those that are at a more advanced stage in their fitness journey.
I personally found myself using this mode most of all since I already have a routine that I follow. I'm usually pretty good with counting reps, but this feature was still handy for the odd occasion where I lost track of where I was in my workout.
Other Features
Some other options available to you in the SelectTech app include the ability to change your rest intervals, what unit of measurement you prefer, and what other equipment you are using.
There is a journal feature that you can use to log your workouts, which I found pretty handy. It's not as good as a dedicated workout tracking app, such as Strong or Jefit, but it gets the job done.
One feature I found super useful was Bowflex's Three Dimensional Trainer (3DT) feature. The Three Dimensional Trainer has a huge list of video tutorials on how to complete different exercises. It also tracks a variety of different metrics on your lifts.
Some metrics tracked with the Three Dimensional Trainer include:
Cardio Activity
Weight Lifted
Rep Speed
Reps
Sets
The SelectTech app is able to connect with both the Google Fit and Apple Health apps, which is a nice added touch. I do wish though that they offered connectivity with some of the other fitness apps out there such as Garmin Connect or the Fitbit app.
Final Thoughts On The Bowflex SelectTech 560 Dumbbells
If we were to look at these dumbbells as simply adjustable dumbbells, ignoring the price, these are pretty nice.
Bowflex's adjustable dumbbells have had a bad reputation in the past. They have been known to fall apart, but I feel like these have been taken a step up a notch in durability. While they are mostly plastic, they don't feel at all flimsy.
Having the ability to adjust these dumbbells from 5 to 60 pounds gives more than enough wiggle room to the vast majority of lifters. It's a shame these aren't expandable though. Power Block's Elite dumbbells, which I personally use, have the ability to expand to up to 90 pounds for each handle. This increases their usefulness for more intermediate and advanced lifters. Iron Masters are also expandable and are comparably priced.
When I factor the price of these dumbbells into the equation, things start to go downhill a bit further. Decent adjustable dumbbells are not cheap and, for adjustable dumbbells, the SelectTech 560s are on the high end.
For the price of the SelectTech 560 Dumbbell set, you can nearly purchase a set of Power Blocks with the extra expansion sets to bring them up to 90 pounds each!
Now Power Blocks don't come with any smart features, but I personally don't feel they're necessary. I already track my workouts with an app on my phone and don't feel I need to rely on an app or my dumbbells to count my reps for me.
For the premium price that Bowflex is asking for these dumbbells, I simply can't recommend them. Your money is better spent elsewhere. Bowflex tacked on quite a bit extra to the price of these dumbbells for the smart features they offer, but then only give you a one year warranty on them. This makes me feel less than confident in their longevity.
If you've got money to burn through, and are curious about what it's like to use smart dumbbells, the SelectTech 560s are your best bet. They are built well enough that I don't see mechanical failure happening anytime soon. Even if the electronics do fail, you still have yourself a nice set of adjustable dumbbells!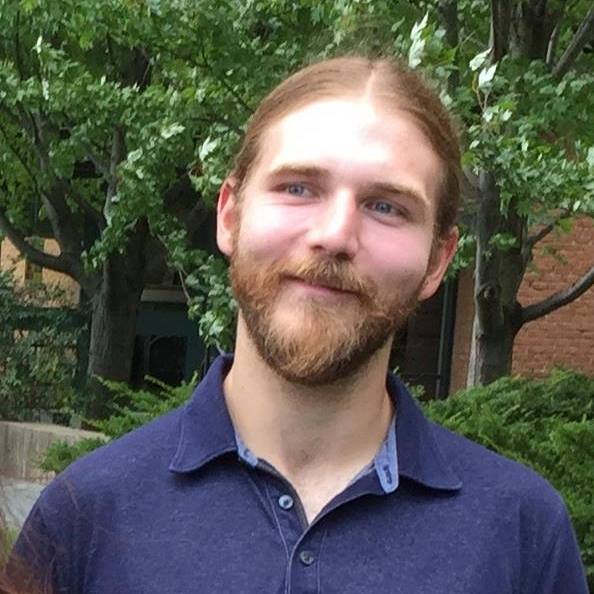 I am a guitar player and avid lifter with a passion for health and fitness. When I'm not working out or playing the guitar, I'm probably either writing or reading about fitness and nutrition. I love this stuff and just can't get enough of it!
I worked in IT throughout the majority of my twenties and have an Associate Degree in Computer Science but decided it wasn't for me.
I decided to take my chances on a career as a writer and couldn't be happier!