In the interest of providing you with a thorough review of the best cushioned treadmills on the market, I broke out the old running shoes and personally tested several of the best treadmills on the market. After what seems like an eternity of staring at a wall while walking, running, and skipping about on treadmills, I can with with confidence that the Sole Fitness F80 Treadmill is the best cushioned treadmill on the market.
Don't just take my word for it though. To make an informed decision on which cushioned treadmill to go with, I recommend continuing below to learn why this treadmill was my favorite, and what set it apart from the other top contenders in the market.
Fair warning, these brands are often out of stock for their most popular products, so either check back regularly or maybe go to their sites directly for your best chance of getting one.
The Best Cushioned Treadmills
Sole Fitness F80 Folding Treadmill
Out of all the cushioned treadmills I had the chance to try, the Sole Fitness F80 Folding Treadmill was my favorite. It has everything you want from a treadmill, plus enough extras to keep you playing with it for quite some time.
As the name implies, this treadmill is able to fold so that you can tuck it out of the way when it's not in use, which makes it a great option if you've got limited space to work with. It has a wide range of speeds to choose from, starting at 0.5 mph, all the way up to 12 mph.
The cushioning on the Sole Fitness F80 makes this treadmill a real joy to use. They claim that their whisper deck is able to reduce strain and impact on your joints by up to 40%, and while I don't know about all that, it sure feels great to run on!
Pros
Folds with EasyLift Assist technology
Quiet 3.5 CHP commercial grade motor
8 built-in running programs
Grip and chest strap heart rate monitoring
CushionFlex Whisper Desk
Bluetooth enabled
MP3 compatibility
Bottle and tablet holders
Cooling fans
Great warranty
Cons
Side rails are on the shorter side
Difficult Assembly
ProForm Pro 2000 Treadmill
Coming in at a close second was the ProForm Pro 2000 Treadmill. This treadmill feels incredibly stable when running on it. It features speed adjustments up to 12 mph and can go from a -3% decline, all the way up to a 15% incline, which helps make things a little more interesting while spending time inside.
If the adjustability wasn't enough to keep you running, the 32 built-in running programs are sure to help! It has this cool feature called iFit that simulates running in different areas in the real world. So if you ever wondered what it was like to run The Great Wall of China, you can get a rough idea with this machine.
It comes with ProShox cushioning which was more than adequate in providing a comfortable running experience. It didn't feel at all taxing on my joints.
Pros
Folds with EasyLift Assist technology
3.5 CHP Mach Z Commercial motor
24 built-in running programs
Grip and chest strap heart rate monitoring
iFit feature
MP3 compatibility
Bottle and tablet holders
Cooling fans
Great warranty
Cons
Customer service is reportedly slow to respond
iFit wireless module isn't included standard
NordicTrack T 6.5 S Treadmill
Next up is the affordable NordicTrack T6.5 S. If you're looking for a great indoor running experience without breaking the bank, this is a great option. Coming in at less than half the price of the previous options, you are getting a lot for your money!
It comes with 20 built-in running programs designed to both improve your cardio fitness and help you lose weight. I enjoyed messing with the programs but found myself spending most of my time in manual mode.
A real issue I had with this treadmill was the 10 mph max speed. It may not seem like much of a difference than the previous options, but if you're trying to get a good HIIT workout in with this machine, hitting the max speed on this treadmill may lead to some disappointment.
Pros
Folds with EasyLift Assist technology
2.6 CHP motor
20 built-in running programs
Grip heart rate monitoring
iFit feature
MP3 compatibility
Bottle and tablet holders
Great warranty
Cons
No cooling fans
No chest strap heart rate monitoring
10 mph max speed
ProForm Performance 600i Treadmill
For a little more money than the NordicTrack, the ProForm Performance 600i is a solid option for your consideration. As with the other options I've gone over so far, this machine packs in a lot of features. Most notable are the in-built programs, and MP3 compatibility in order to keep you trudging on.
One thing I really liked about this treadmill was the near-silent motor they've built into it. Even at the max speed of 12 mph, this treadmill was incredibly quiet!
The 600i features the same ProShox cushioning system of the 2000 model. So you can still enjoy a smooth and comfortable experience even after a marathon jogging session.
Pros
Folding treadmill with EasyLift Assist.
Quiet 2.75 CHP Mach Z commercial motor
22 built-in running programs
Grip heart rate monitoring
iFit feature
MP3 compatibility
Bottle and tablet holders
Cooling fans
Great warranty
Cons
Customer service is reportedly slow to respond
No chest strap heart rate monitoring
Sunny Health & Fitness SF-T4400 Treadmill
While I was in the process of building out my home gym, Sunny Health came up quite a bit as a solid budget option for cardio equipment. When I finally got a chance to try their SF-T4400 Treadmill, I was not disappointed.
Being a budget model, don't expect the smoothest running experience. I found it to be noticeably rougher than the other models I tested. It has two shock absorbers on either side of the treadmill rated to absorb up to 10% of impact. That's better than nothing!
My biggest issue with this treadmill is the 9 mph speed limit. For me, this is simply too low. If you're more of a walker and light jogger this may be more than sufficient, which is why it still makes it on this list. Just keep that in mind, when considering this option.
Another issue I saw with this product was the narrow running deck. I'm far from a tall guy and didn't really have a problem running on it. I think if my stride was just a little longer though I'd probably end up seeking something a bit bigger.
Pros
Soft drop folding system makes for easy folding
Quiet 2.20 peak HP motor
9 built-in running programs
Grip heart rate monitoring
Cons
Narrower running deck than other options
Low weight capacity
Weslo Cadence G 5.9 Treadmill
The tiny Weslo Cadence G 5.9 Treadmill is a real bargain option, and it shows. It lacks a lot of the extras that more expensive treadmills have to offer you, but at this price who can complain?
With speed settings ranging from between 0.5 and 10 mph, you're given enough variation to get a solid cardio workout in. It only has two different incline positions, which is a shame. I sometimes find it hard to notice a difference between some of the more subtle variations in the more expensive options though.
They still managed to fit in 6 running programs that range from weight loss regiments to interval training programs. They really should have added in a few more of these. I don't use these sorts of programs very much, but I know plenty of runners who do. Many will likely pass on the Cadence G 5.9 for this reason alone.
One thing you don't see often in this price range is a warranty. They offer a 1-year warranty on the motor, and 90 days the rest of the machine.
Pros
Incredibly compact
2.25 HP continuous duty motor
6 built-in running programs
Grip heart rate monitoring
Cons
Not suitable for running
Lackluster warranty compared to the competition
XTerra Fitness TRX 3500 Treadmill
The mid-range TRX3500 Treadmill is an excellent offering from the always respected XTerra brand. The treadmill comes with many of the features that other high end models come with, but at a 'middle of the road' cost we can all appreciate.
The treadmill package includes 30 different workout programs for several levels of fitness. It serves both as a high performance treadmill for heavy runners and an approachable option for the beginners among us.
The hardware of the TRX 3500 is very respectable. The treadmill cycles up to 12 mph and has a 3 horse power motor. The frame is steel for enhanced durability and longevity, this also gives it the ability to support users up to 350 pounds.
The treadmill sports a folding design, which means it can be easily stored after being used. Folding is just a great little feature to have, especially if you live in an apartment or only have a small space available.
The 3500 also comes with outstanding cushioning and impact absorption. XTerra has their own proprietary technology they call XTRASoft to keep their treadmills light on the knees.
Pros
Steel Frame and Durable Construction
3 Horse Power motor
Speeds up to 12 MPH
Well Cushioned Deck
30 Workout Programs for all skill levels
Supports weights up to 350 Pounds
Bluetooth
Folding Design for Easy Storage
Lifetime Frame and Motor Warranty
Cons
Not Cheap
No Wifi
Weak Fans
Spotty Software
How To Shop For A Cushioned Treadmill
When shopping around for a new treadmill for the home or commercial gym, there are a few key things you want to keep in mind. Some of the main points I found most important when accessing the suitability of these machines include:
Running Surface Area
If it's your first time shopping for a treadmill, this one is an easy one to overlook. If you don't take it this consideration when you make your purchase you may be in for some disappointment. Stride lengths vary quite a bit between runners. If you're on the taller side then you're going to need a larger running surface than someone a foot shorter.
Extra Features
With the price tags that come attached to many of these treadmills, you want to make sure you're getting the most bang for your buck. Keep track of the various extras that the different models on your list have. Some features to watch for include:
Heart Rate Monitoring
Shock Absorption
Bluetooth Connectivity
MP3 Compatibility
USB Charge Ports
WiFi
Manufacturer's Reputation
When I make a large purchase I always make sure to research the various companies in the market. Individual product reviews only tell you part of the story. Knowing whether a manufacturer has a reputation of going above and beyond, or leaving their customers hanging can really swing your decision to buy.
Resale Value
Resale value is always a good thing to take into consideration when purchasing a larger item like a treadmill. We all like to think we are going to stick with our fitness goals for the long-haul, but things can change.
As I said, I used to spend a lot of time running but have since quit. I still lift regularly, but if I had dropped a load of cash on an un-sellable treadmill only to quit using it 6 months later, I'd be left with a very expensive clothes rack indeed.
Even if you do end up sticking with it, and use your treadmill for years to come, a high resale value indicates a higher quality and more worthwhile product to spend your money on.
Durability
When spending money on gym equipment of any kind, you want it to last. Having to replace an expensive treadmill every few years simply is unreasonable. If you're using your new treadmill regularly, it's going to take quite a beating.
Check reviews online for reports of premature breakage to get a feel for whether the treadmill you have in mind is built to last.
Wrap Up
If you live in an area where the weather is less than ideal, a cushioned treadmill is a worthy investment for your health and well-being. Being able to get a good cardio workout in from the comfort of your own home is a real luxury. Not having to go outside is one less excuse you'll have to skip workouts, and makes sticking with a routine much easier.
You can't go wrong with any of the above cushioned treadmills. They really are a great buy if you've got the space and money for one.
I'm glad to have given running a second chance. Even though I don't think I'll be sticking with it, if I was going to buy a cushioned treadmill, my money would definitely go towards the Sole Fitness F80 Folding Treadmill. It has everything I expect a treadmill in its price range to have, with enough variation in speed and incline settings to keep things interesting.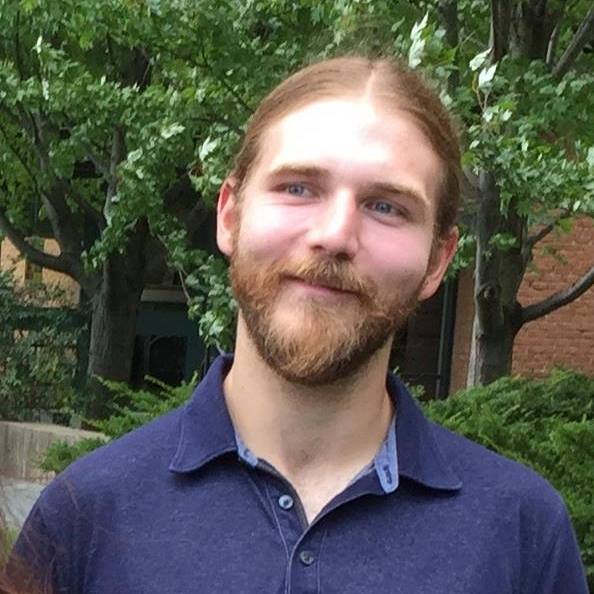 I am a guitar player and avid lifter with a passion for health and fitness. When I'm not working out or playing the guitar, I'm probably either writing or reading about fitness and nutrition. I love this stuff and just can't get enough of it!
I worked in IT throughout the majority of my twenties and have an Associate Degree in Computer Science but decided it wasn't for me.
I decided to take my chances on a career as a writer and couldn't be happier!