Over the past several weeks, I've been researching and trying out as many cable crossover machines as I could get my hands on. These machines are incredibly versatile pieces of equipment, and I thoroughly enjoyed putting them through their paces!
I wasn't able to try out every machine that made this list, but I've done the due diligence to feel good about recommending the Bodycraft HFT Functional Trainer as the best cable crossover machine for the money.
Throughout this article, I am going to go into detail on what I liked and didn't like about these machines. If you're looking for the best cable crossover machine money can buy, continue reading for my assessment.
The Best Cable Crossover Machines
Bodycraft HFT Functional Trainer
Fortunately for me, my local gym has a Bodycraft HFT Functional Trainer. I was able to really test this machine out! Between my experiences with it, and the in-depth research I did on this product, I feel confident in recommending this as the best cable crossover machine on the market!
If you've got a big budget, and the space to match, to Bodycraft Functional Trainer, is a sure bet. It feels incredibly solid and has all the bells and whistles you'd expect a cable crossover machine in this price range to have. Some extra goodies include a pull-up bar and a storage rack to keep all your attachments organized.
There are a few issues with this product though, as well as some things you'll want to keep in mind. First of all, this machine is huge! At over 500lbs, it is quite the task to assemble. Another issue that sort of put me off on this product was that it comes as stock with only a 150lb weight stack. They're charging extra to bring it to 200lbs, which most other machines come with standard.
You get what you pay for though, and after splurging on the extra weight to bring it in line with the competition, this cable crossover machine really is the best! I am not alone in this opinion either. I couldn't find much if any, negative reviews on this product. Everyone spoke of it glowingly.
Pros
Built Well
Has all the features you want from a cable crossover
Functions smoothly
Cons
Should come with 200lbs stock
Putting this thing together is a pain
XMark Functional Trainer Machine
Next up on the list of best cable crossover machines is the XMark Function Trainer. It has a similar set of features to the Bodycraft, but comes in at a whopping 800lbs! If you had plans of putting this machine in an upstairs apartment, you might want to look elsewhere!
The Xmark Cable Crossover Machine feels just as solid as the Bodycraft machine and offers a few extra handles to help change the weights. Due to the massive weight of this machine, assembly is not going to be fun. But once you have it all put together, you'll have yourself a truly heavy duty piece of equipment.
One thing I do like over the Bodycraft machine is that this comes stock with 200lb weight stacks, which I think should be standard for all cable crossover machines.
Reasons, why this product didn't make it to the top, are that it is exceptionally heavy, even for a functional trainer, and that the pulley feels a little rough when you are lifting the weights. For a product in this price range, I would expect something a bit smoother. With time though, I imagine it'll break in.
Pros
Built Well
Has all the features you want from a cable crossover
Comes with 200lbs of weight per side stock
Cons
Very heavy
Not as smooth as the Bodycraft
Powerline PCCO90X Cable Crossover Machine
Unlike the previously mentioned machines, which have built-in weight stacks, the PCCO90X uses standard or Olympic plates for weight. This could be seen as a pro, or a con depending on what you have stocked in your home gym. I use Olympic barbells and plates in my home gym, and have a good amount of weight stocked up so this machine ends up being a real bargain! If you don't have any plates then the price of this machine starts to add up. Even after stocking up on plates, this is still a frugal option though.
This machine comes in much lighter than the other options I've mentioned so far, but due to its design takes up significantly more floor space. It's also not as versatile as the previous options.
The PCCO90X really is bare-bones, compared to the competition. It doesn't come with any weight or attachments. While I feel it is strong enough to stand the test of time in a home gym environment, it definitely doesn't feel near as solid.
One thing I found really annoying about this product was that the bars supplied to load with plates are standard 1 inch sized, instead of the more popular 2-inch Olympic size. I ended up having to buy an Olympic plate adapter in order to use my weights with this product. It was cheap enough, but put off me being able to use the product for another week after assembly.
As I said before though, you get what you pay for. If you're looking for a budget cable crossover machine, and don't mind making a few compromises, the Powerline PCCO90X may be perfect for you.
Pros
Very affordable
Lightweight
Cons
Not as versatile as other options
Feels kind of cheap
Doesn't come with weights or attachments
BodySolid Functional Cable Training Center
Another great cable crossover machine I had the chance to try was the BodySolid Functional Cable Training Center. I really enjoyed trying out this product, but just didn't feel it was built to the same standards as the Xmark or BodyCraft machines. It just doesn't look as nice, or well designed.
Nonetheless, the BodySolid Functional Cable Training Center worked just fine with whatever exercise I threw at it. While its cheapest iteration only comes with 165lbs of weight per side, it is considerably cheaper than the top options. If you want more weight, they've got you covered though. For only a little extra, you can tack on enough extra to bring the total to 320lbs of weight on each handle!
A few issues I identified include: The lack of impact dampeners below the weight stacks, which makes for a less than luxurious experience. Another big issue with this product is just how difficult it is for people to assemble. In the reviews I looked through many complained of the difficulty in setting up this machine and some claimed to need 3 people just to put it together!
If you don't mind the sound of weights clanging, and have a few buddies to help put this thing together, it is still a solid option. It beat out quite a few other options, which is why it's made this list. Despite the few issues I could find with the BodySolid Functional Cable Training Center, it is still a viable option for your consideration.
Pros
Can be bought with up to 320lbs of weight per side
Cons
Not as well designed as other options
Not as full-featured as other options
No weight dampeners make for a noisy experience
Valor Fitness BD61 Crossover Station
Last, but not least, on my list of best cable crossover machines for the money is the Valor Fitness BD61. What sets this product apart from the competition is the addition of an extra cable machine on the back, making for a super versatile machine!
Like the Powerline machine, the BD61 requires you to provide your own weight plates in order to load up. Again, they've gone with standard sized weight bars, which seems silly to me. Luckily, I already had my handy Olympic plate adapter from when I was trying the Powerline Cable Crossover Machine.
I do want to put it out there that the adapter really isn't a requirement, and Olympic plates will hang off the standard bars fine. It works fine without it, it just doesn't feel as stable, and the weights tend to bounce off each other on the descent.
Like other budget options in this category, the BD61's cables lack the smoothness of more expensive models. Even with a little added lubricant, it just didn't feel as nice as the cables on the XMark. Only time will tell if they break in and improve.
Being on the more affordable end of the spectrum, there are complaints of defective parts and bad machining in some reviews. The product I tested seemed acceptable to me, though I didn't have to put it together either.
For less than a grand though, what do you expect? This machine offers the versatility of one nearly 3 times the price. It's not perfect by any means, but it more than gets the job done.
Pros
Comes with an extra cable machine
Cons
Need to buy weight separately
Not as smooth as the XMark
Takes up a lot of space
What to Look For in a Cable Crossover Machine
Cable Crossover Machines are so feature-packed, a lot of the times it can be hard to compare one machine to another. At first glance, these machines can sometimes look remarkably familiar, or completely foreign.
To help choose the best cable crossover machine, I'm going to detail some of the different aspects you'll want to keep in mind when shopping around.
Features
If you're on the market for a cable crossover machine you likely already know how useful they can be when added to a home gym. They open up a whole world of new exercises for you to do. Keep an eye on any extra features offered by the models you're eyeing. You might not think you want the extra weight at first, or plate and attachment storage, but after spending some time with the machine you'll be glad you went with the extra features!
Usability
If you're planning on dropping the kind of money these machines are going for, you'll want to be able to get as much use out of it as possible. They are already incredibly versatile machines. They offer you plenty of different work out options, but not all are created equal. The machine you choose should offer you plenty of exercise options, and function smoothly through the full range of motion.
Value
With any purchase, value is something you should always consider. When it comes to cable crossover machines, you really do get what you pay for. Decide on a budget and then compare your options. These aren't cheap, so you'll want the machine you choose to last.
Durability
Durability is incredibly important with any machine that's going to be put through the rigorous abuses of the gym environment. The cable crossover machine you choose should feel solid, and shouldn't wobble around much at all when you give it a shake. You definitely don't want one of these collapsing on you!
Wrap Up
Cable crossover machines are a real investment, and can take a bare-bones space, and turn it into a best home gym that could rival even some professional gyms in versatility!
I didn't think I needed one of these monstrosities in my garage. But once I took the plunge, I was glad I did. I personally opted for the XMark Functional Trainer Machine for my home gym, and am loving the seemingly endless amount of exercises I can do.
I still stand by my recommendation of going with the Bodycraft HFT Functional Trainer if you have space and money though. With the extra weight purchased to bring it up to 200lbs a side, it is the best cable crossover machine on the market!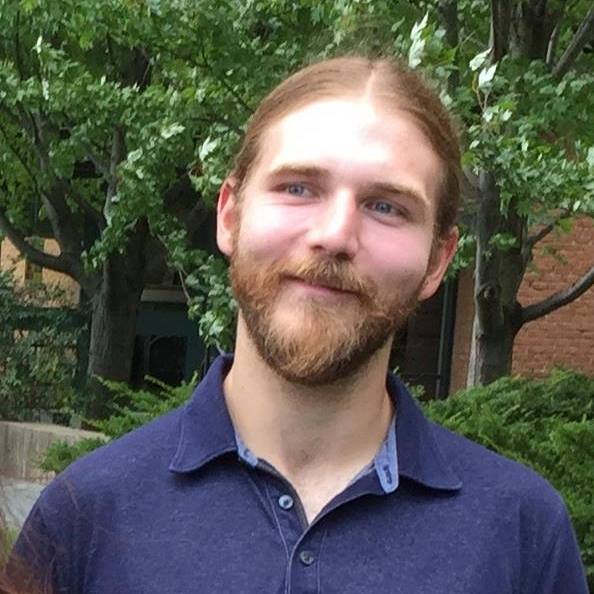 I am a guitar player and avid lifter with a passion for health and fitness. When I'm not working out or playing the guitar, I'm probably either writing or reading about fitness and nutrition. I love this stuff and just can't get enough of it!
I worked in IT throughout the majority of my twenties and have an Associate Degree in Computer Science but decided it wasn't for me.
I decided to take my chances on a career as a writer and couldn't be happier!