How many times have you accidentally walked off a curb and rolled your ankle? Don't worry, it happens to the best of us. If you've come to explore this page on our website, you have probably experienced an ankle injury before. Ankle braces were designed by sports medicine doctors and orthopaedics to provide your ankles with the extra support, stability, and alignment they need for optimal performance no matter what the job – whether it's assisting you while you run or keeping your ankle protected during injury recovery.
These days, the injury recovery market has a wide range of ankle braces available, so I'm here to save you a little time and trouble and help you guide you through finding the best ankle brace for your personal needs. I spent several weeks researching dozens of different ankle braces, comparing things like quality, comfort, level of support, functionality, and more in order to find the best braces available. After a lot of consideration, I've narrowed it down to a top 5 which you'll be able to see and compare below in order to make the best choice for your specific situation.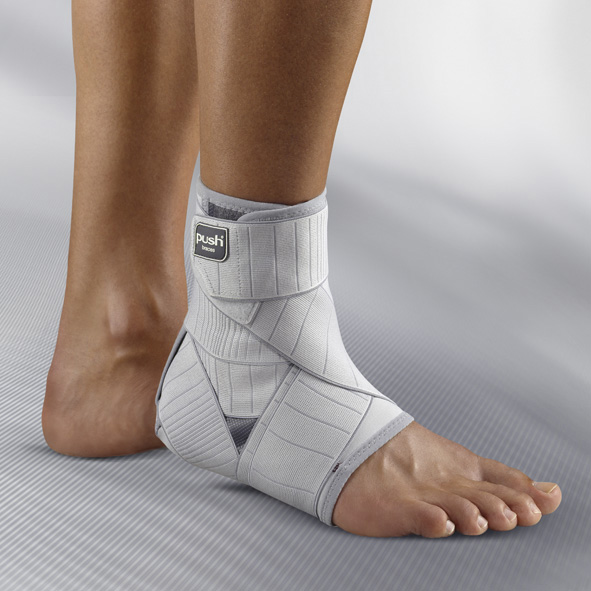 [cs_element_text _id="13″]
 
ASO Ankle Stabilizer
SS Foot Sleeve w/ Ankle Brace Strap
Shock Doctor 849 Lace Ankle Support
Bracoo Neoprene Ankle Support
Buttons & Pleats Compression Sock
Level of Support
Moderate-High
Low-Moderate
Moderate-High
Moderate
Low
Tightness
Very adjustable using multiple laces & straps
Slightly adjustable using single strap
Very adjustable using multiple laces & straps
Moderately adjustable using straps
Not adjustable
Sizing
Multiple sizes available
One-size-fits-all
Multiple sizes available
One-size-fits-all
Multiple sizes available
Other
#1 most recommended ankle brace in the world
Slim yet very supportive design
Offers highest level of support
Breathable design
Offers compression to assist recovery
Retail Price
$39.95
$19.95
$29.99
$18.60
$32.80
 
Top Pick: ASO Ankle Stabilizer
Used by over 250 universities and professional sports teams alike, the ASO Ankle Stabilizer is the #1 most recommended ankle brace on the market with the ability to treat any type of condition or injury to the ankle. Designed and produced by a medical specialties lab in North Carolina, this stiff brace was built to medical-standard-perfection, combining a dynamic lace­-up boot with velcro straps to remove the strain from repetitive stress inflicted on the ankle muscles and tendons.
Whether you suffer from ankle sprains or Achilles tendonitis, the ASO Ankle Stabilizer will recover and protect your ankle completely pain-free as you perform your regular daily tasks, making this an easy top choice for anyone looking for the best ankle brace.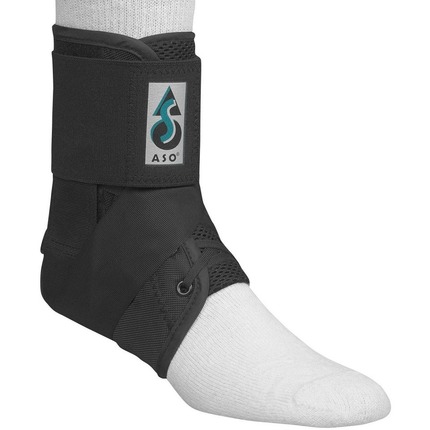 This stiff brace slides on just like a sock with some extra straps and modifications. When your heal secures in the contoured section of the boot, you are ready to lace up. Lace as if you were tying a shoe, tight enough where your foot won't slide out but loose enough where you are not cutting off blood circulation. I mean, how effective would any recovery mechanism be if there no blood flow? If you feel any pinching or numbness just re­lace the boot until you feel secure.
From here you'll take the two long straps and criss­-cross them over the boot and under your foot. Pull up with the assistance of finger loops to ensure maximum tightness and Velcro into the sides of the boot. Lastly, secure everything with the fat strap and you're ready to go. The fat strap doesn't need to be too tight for the main support will come from securing the boot correctly.
Reviews mention that at first the material felt a bit firm but after using the brace a few times the material broke in nicely. I would recommend wearing an athletic sock (ex: dri­-fit, compression, etc.) to make things more comfortable as well.
Using this type of brace will change the way you look at stiff braces. The ASO brace is a low-­profile brace that can fit into any shoe and is good for working out, running or just going through your daily routine. The nylon base of this brace promotes longevity as well as ample support so you don't injure yourself again. The straps are made of nylon as well and replicate the traditional compression wrap method that is still used today with bandages. The fat strap, or elastic cuff closure, secure everything into place and provides protection for inversion and eversion type ankle sprains.
With all of these neat features, this ankle brace is still lightweight and can easily be tossed into your gym bag (or worn to the gym!) without getting in the way. The stitching is solid and well-constructed, so there's no worries about it falling apart if you use it day in and day out. This product is sold as a solo unit but has a bilateral design that can be used on either ankle which is pretty sweet! This unique bilateral design is responsible for keeping the foot secure, which works great.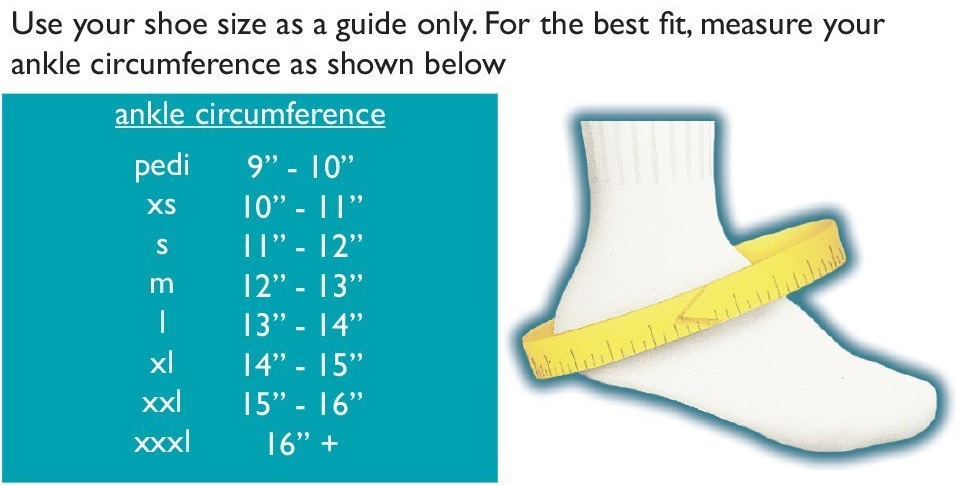 The fact that the ASO brace is available in different sizes also earned it an extra point. Many ankle braces come in a one-size-fits-all design, and let's be honest here – one size never fits all. Feet and ankles come in all shapes and sizes, so the fact that you can select your own size means you're going to get the best fit to your foot, not to mention the most comfort and support.
The ASO Ankle Stabilizer has certainly made its mark throughout the community with their design for comfort and durability. For all the benefits you are getting from using this ankle brace, paying under $25 is a fantastic price (the brace has a retail price of $39.95 but you can usually pick it up for nearly half that price on Amazon). Braces can become pricey but ASO did a good job at keeping this one affordable.
The company also manufactures in the United States which means higher quality standards than sourcing out of the country. All in all, this brace is definitely the top dog in the market and has proven to be the best ankle brace over and over again.
Runner Up: Sleeve Sports Foot Sleeve (with Ankle Brace Strap)
For such a slim design, the Sleeve Sports Foot Sleeve does a surprisingly solid job at keeping the ankle secure for recovery. This compression sleeve quickly became a bestseller on Amazon for its ability to quickly eradicate long term pain and get you back on your feet in no time. The added benefit of an ankle brace strap gives you the freedom to apply more pressure if you feel that's what you need at the time. Even without the strap, this support brace works wonders for treating Achilles heel and plantar fasciitis symptoms, which earned this the #2 spot on our list.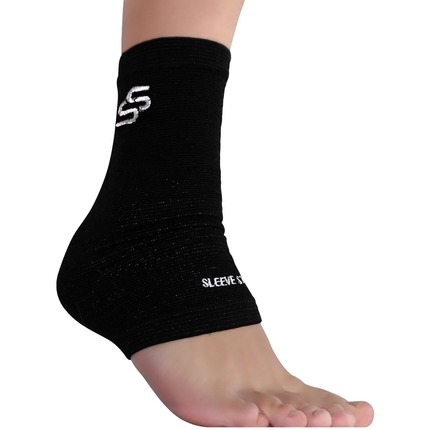 Applying the SS brace is simple and involves no lacing. Simply slide the compression sleeve onto your ankle, the bottom of the sleeve should be secured right where your foot begins to arch with the top above your ankle. If you choose to use the brace strap (and we recommend you do), lay the strap horizontally underneath your foot leaving the Velcro piece facing up. Similar to the bandage method we mentioned before, criss-­cross the straps and fasten them with the Velcro fastener around your ankle. Tighten the straps if you want more compression and that's it! Tie up your running shoes and get outside to feel the benefits of this product.
The compression sleeve is designed to improve blood circulation and bring fresh, oxygenated blood to the affected area to improve recovery time. One reason this sleeve ranked #2 on our list is the added ankle brace strap that assists the compression sleeve in getting the most out of this brace. This fell short of our top-rated spot due to the ASO ankle brace providing more support with their design and materials.
The Sleeve Sports Foot Sleeve can we wore all day and night without adding volume to your foot; I love how lightweight and nonintrusive it is. Made from quality material, this sleeve absorbs sweat and keeps the foot dry and smelling nice. It's comfortable as well! This product can be tossed into the washer machine whenever you feel necessary. One can use this product for preventative measures or for added support and reduction of muscle, joint, and tendon inflammation.
Like the ASO ankle brace, this comes in multiple sizes and is available at a pretty much the same price. I'd peg the ASO brace as a better value for your dollar that offers more support, but if you personally prefer a slimmer design, this is undoubtedly the best ankle brace for you. It has plenty of good feedback online to read on and you are pretty much buying this risk-­free because of Sleeve Sports' 12-month money-back guarantee. I think 12 months is a good enough chunk of time to decide if this brace works for you. If you're interested in checking this brace out, you can read more details on it here.
#3: Shock Doctor 849 Ultra Gel Lace Ankle Support
The Shock Doctor 849 Ultra Gel Lace Ankle Support Brace brings new cards to the review table as a performance level 3 ankle support brace. What sounds intense and professional in laymen terms just means that this brace supports moderate to major ligament and muscle sprains for optimal recovery. In other words, this is the stiffest and most supportive ankle brace in the list, so if you've got yourself a painful sprain, you would most likely go for this brace over a compression sock or a brace that doesn't offer as much support. This Shock Doctor brace will give you stability, support and alignment all for under $30.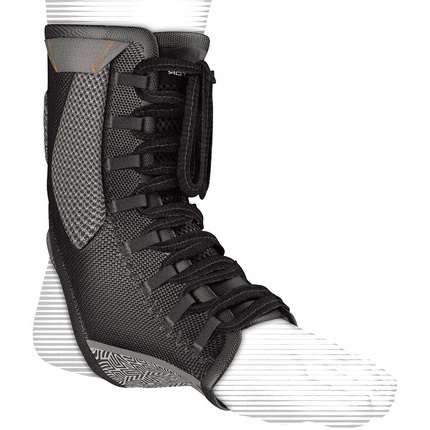 Ankle support has a general application across the board in terms of how they treat and stabilize muscles for recovery. This ankle support brace laces up like your shoes which mimics compression bandage healing for a sprain. Are we seeing the pattern here? These products are essentially innovating off of the traditional taping method by adding tons of cool features to enhance your performance and recovery.
It may come as no surprise, but this brace provides extra comfort and protection with their gel cushion placed into the right spots. For added support, this low profile brace has a compression wrap lacing loop system with a contoured tongue. Your foot will feel nice, comfy and secure when you strap on this brace.
To avoid tearing the material and allowing an easy assemble, the designers created little finger tabs for you. The anatomical foot has gripping technology as well so you will not slide around in this brace.
For performance, many buyers of this product feel that it gets the job done and did not affect their speeds (I know this because I read through all 175 customer reviews). The Shock Doctor brace uses a good woven material with soft edges versus the plastic sides that you can find in many braces on the market.
Outside of this product's awesome qualities, it looks cool! Many feel that this brace has a high-­tech look which is nice compared to traditional braces. For those who are prone to ankle rolling, need extra support and want an attractive foot, this brace may be beneficial to your life!
The only thing that really set the Shock Doctor brace back is that you don't have as much control over the tightness as you do with the ASO brace. A little different in design from our #1 boot, this does not have the upper strap to secure everything in place. That was a huge benefit for ensuring stability in the ASO Ankle Stabilizer.
This product does use compression technology to come close but you'll definitely have more control over the tightness with the ASO product. When securing the ASO, you have control over all the strapping and tying. With the Shock Doctor, you are essentially just left to trust the technology put into the brace (which isn't necessarily a bad thing, but most people prefer to have control over pressure in situations like this).
You may want this instead of doing it yourself and that is why this ankle support brace has ranked in our #3 in the top 5. The compression sleeve ranked in as #2 has ample support, sleek design and allows more flexibility. Check out the Shock Doctor brace here.
#4: Bracoo Neoprene Ankle Support
The simple yet effective brace design of Bracoo is back again. If you've been tuning in to our buyer's guides, Bracoo had made the top 5 on our guide for tennis elbow braces as well. No, I'm not getting paid to include them in my guides, they're just a very reputable brand that's recognized across the industry for their affordable braces that provide support where needed. The Bracoo Neoprene Ankle Support has all the benefits needed in a good ankle brace with a matching price tag, making this ankle brace #4 on our list.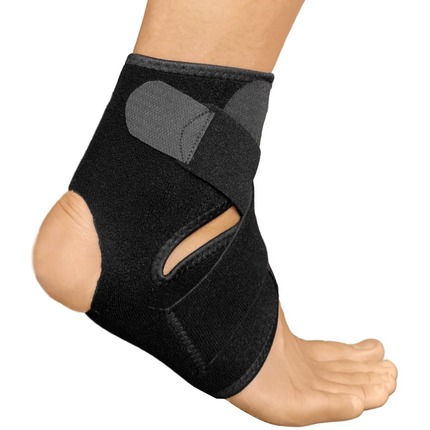 What I like about Bracoo products is how easy they are to secure onto the affected area. For this ankle support, you simply step into the brace while it lays flat on the floor. Make sure your heel is feeling the floor through the hole in the middle of the brace. Secure and tighten the velcro closure on the ankle followed by securing the closure on the middle of the foot. Once those two straps are tight and feeling supportive, criss cross the other two straps to the top of the ankle support and your brace is in place. This is quick, easy to put on and is lightweight so you can move around without feeling like you have stones on your feet.
The brace is made of neoprene which is a common material in sports medicine for neoprenes ability to assist medical needs. The Bracoo brace, as it states in its name, is breathable (thank you neoprene), retains heat and prevents skin irritation. Keeping the affected area warm is beneficial for recovery. When you combine that with the compression properties of the brace straps, you are creating a very tasty cocktail for alleviating pain associated with ankle injuries.
The open heel is designed for maximum range of motion during activity while maintaining ample support. This product is limited to those with less than 11 inches in foot arch circumference. One of the downfalls to the two Bracoo products we've reviewed is that they seem to be limited by size compared to other products.
Although I like the braces that Bracoo makes, they don't have as many securing specs that braces like the ASO and Shock Doctor do. I prefer to lace up and strap over just strapping. However, I also roll my ankle constantly when I am out backpacking and need the extra support. That doesn't take away from the Bracoo Breathable Neoprene Ankle Support though because you may not need the added support.
The Bracoo brace is a nice mid­range brace that is straightforward in design and function for under $11. I can't call this the best ankle brace due to some lacking functionality, but I can't deny that at $11 this is a fantastic value for your dollar. Their products always rock on Amazon having this brace be a bestseller as well, get it Bracoo! Compared to other reviews I've seen on Amazon about similar products, there is no discount or free braces given for unbiased reviews of their products. People are buying these up for quality and affordability!
#5: Buttons & Pleats Compression Sock
The Buttons & Pleats Compression Sock has over three thousand reviews on Amazon and a 4.5-star rating. There aren't many braces on the internet that have encountered that much volume and kept up a rating like that. When we see this, we obviously need to check it out and review it for you so you are not out of the loop with the hot products on the market. Being our #5 for ankle brace comes the supporting technical sock by Buttons & Pleats and it's ability to relieve pain from repetitive motion injuries related to the ankle.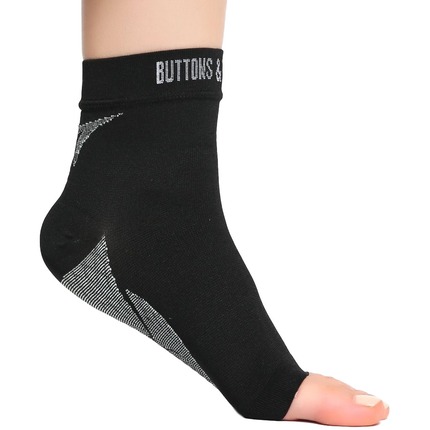 Different from the compression sleeve we saw from Sleeve Sports Foot Sleeve with Ankle Brace Strap, our 2nd rated ankle brace, the compression socks unique design was created to be versatile as ankle supports, heel huggers and plantar fasciitis supports while maintaining a low­-profile status.
Most likely, you'll aggressively rip open the plastic envelope they came in and put them right to the test. Putting on these toe­less socks you immediately feel supported in your arches as the compression technology works while you walk around your living room with your new socks on, maybe dancing… maybe not. I don't know what you do when you get some new socks.
The material is well-­stitched and provides excellent elasticity. The compression sock keeps your feet dry and has anti­-bacterial properties to promote good foot health, so take care of your dang feet! You'll feel plenty more free than the traditional compression braces; however, you'll notice that other braces like the Shock Doctor and ASO much more high ankle support versus the sock.
With this product graduated foot compression design, you can feel the perfect level of support in each area of the foot. However, without lacing or being offered a strap, you may not get all the support you are looking for.
These compression socks are great for running and working out as well as being worn throughout the day. One reason this product was designed was for people who suffer from plantar fasciitis and don't want to wear splints at night. Rest assured knowing that this has replaced that style of brace for many users.
I like that these socks target heel arch support as well, something you don't find specifically in a lot of braces. If you are picking up this type of brace, you do not roll your ankle much or suffer from bad sprains. You'll be someone who wants added support throughout their routine or sport to reduce the risk of injury.
Common Reasons For Needing A Good Ankle Brace
There are plenty of reasons for having to wear an ankle brace. For the sake of saving you time reading and going into complete restriction braces after surgery or from fractures, we're going to discuss a few of the causes that relate to common injuries.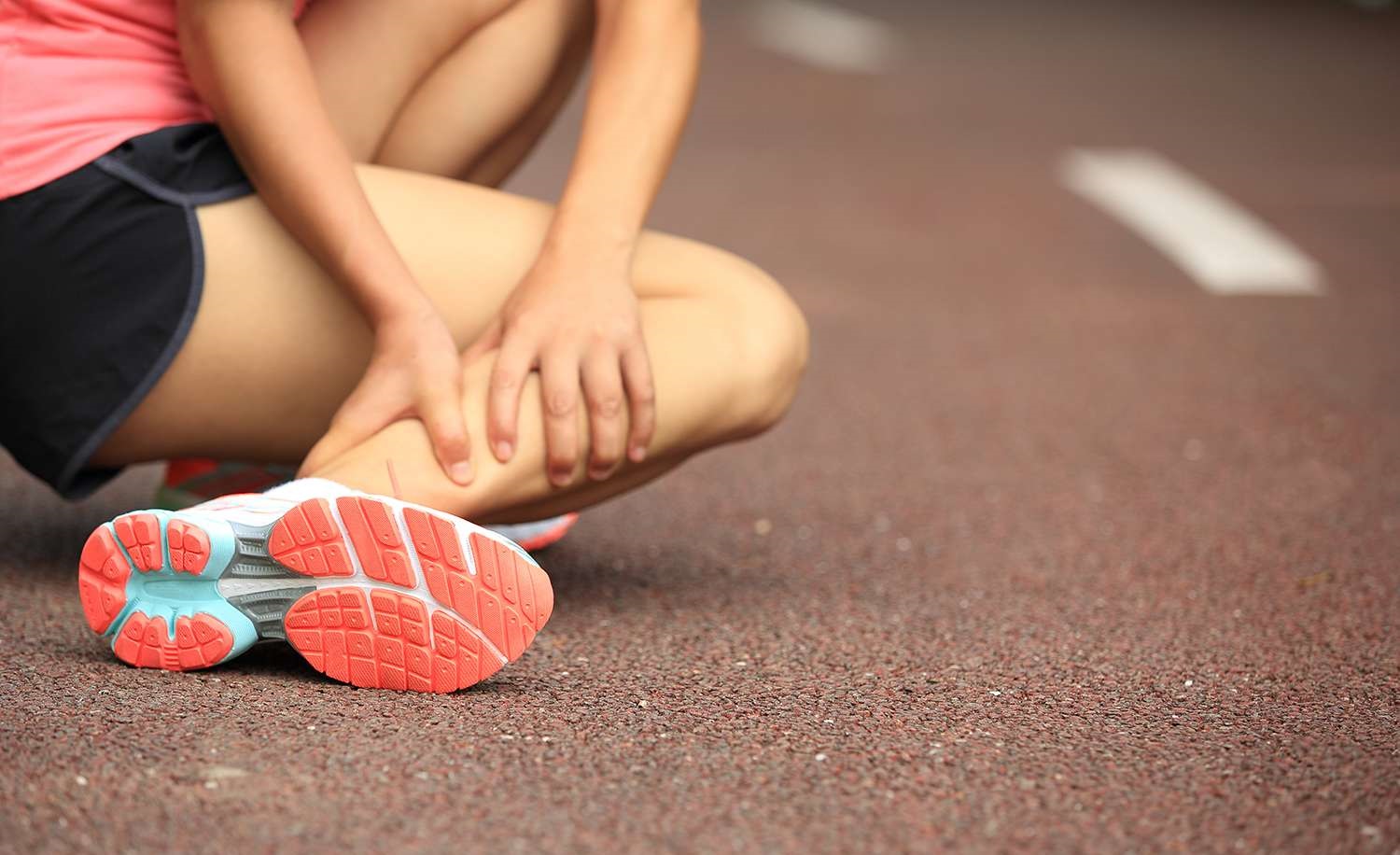 Ankle Sprain/Tendinitis
When you "twist your ankle", you have most likely experienced an ankle sprain. Sprains occur when the ankle muscles were not ready for an impact of some type and the ligaments are exposed to this impact. When the ligaments are not ready, they can tear and cause an inversion or eversion injury which is common for those who practice sports. The most frequent sprains come from the foot rolling underneath the ankle or leg, ouch! These types of sprains can heal within a few days with rest, ice and elevation. Ankle braces are used to help recover from a sprain and/or preventing a sprain from happening.
Achilles Tendinitis (Achilles Heel)
Achilles Tendonitis refers to the inflammation of the Achilles tendon from overuse. This overuse can be gradual in time and can happen from simply running and walking! This type of injury causes stiffness and pain at the back of the heel. Compression ankle braces on the market have been known the successfully treat this condition.
Plantar Fasciitis
Plantar Fasciitis is a common form of heel pain where the plantar fascia (the arch of your foot) becomes inflamed. This type of injury can come about from excessive walking, running, standing or just about anything that involves being on your feet for long periods of time. Combine that with poorly or improperly cushioned shoes and you are in for a world of pain! Fortunately, this can be combatted with certain braces involving compression technology to give the area some fresh blood and relieve the pain.
The Different Types of Ankle Braces
Depending on your specific reason for needing an ankle brace, you may be looking for a specific solution as opposed to a general one. See the details and differences between the common types of ankle braces below.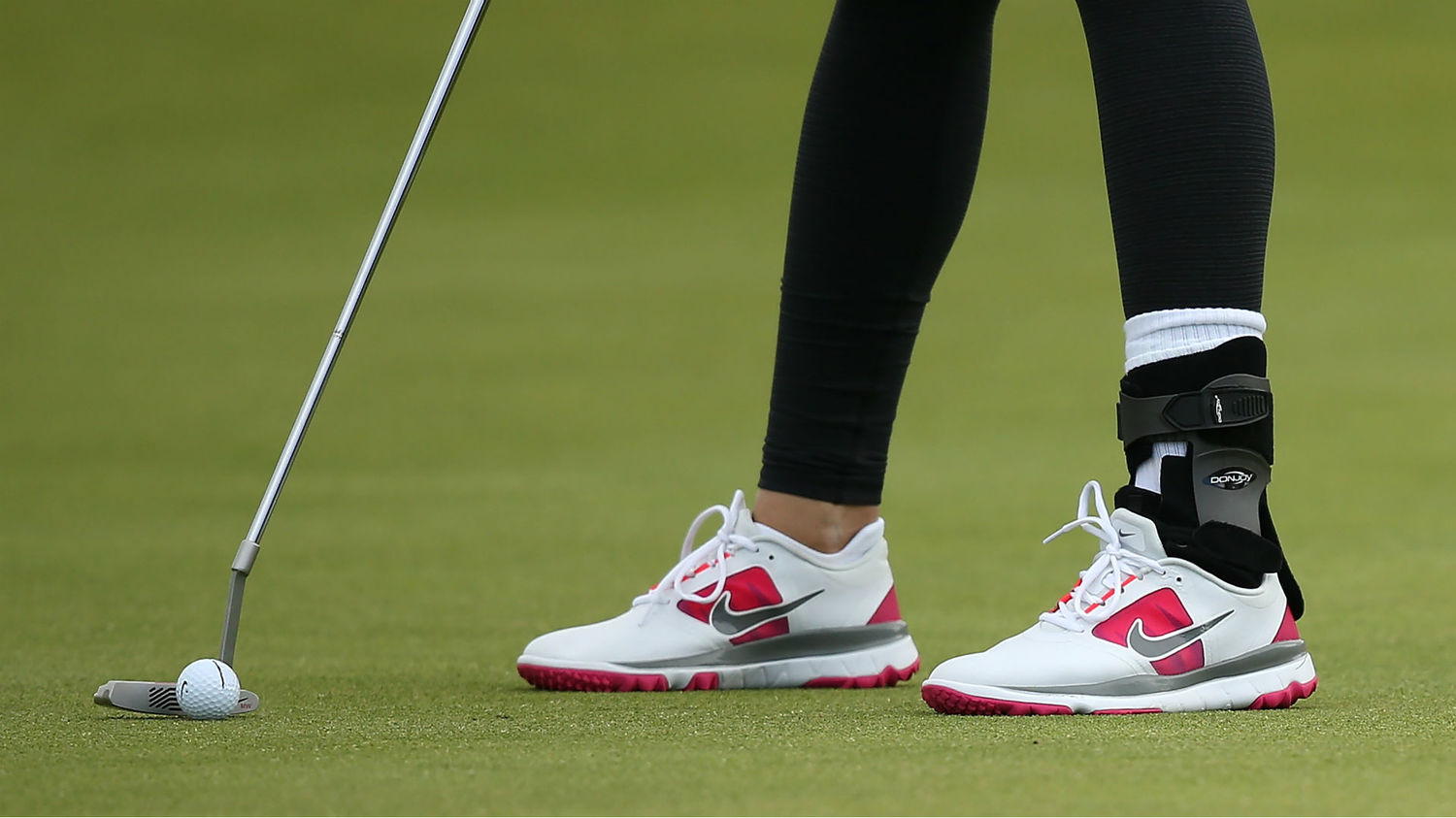 Ankle Supports
Ankle support braces designed for support and stabilizing an ankle that has been injured. These types of braces vary depending on how much support is needed. If you are healing from a light sprain and looking for low-level support, you may like a product similar to the Bracoo Breathable Neoprene Ankle Support. Braces become more complex with added specs as you need more support and stabilization. They will have lace­up and strapping features with the addition of cushioning or a padded lining for comfort. For a medium, to high-level ankle support brace, we recommend our #1 ASO ankle brace.
Plantar Fasciitis Supports
These types of supports are small with no ankle support, so don't check these out if you are suffering from an ankle injury. Dealing with plantar fasciitis can be done overnight with specific splints or can be done with compression socks that stretch the connective tissue throughout the day.
Achilles Straps
This type of brace is used in treatment for symptoms of Achilles tendinitis and other injuries that affect the tendon. The Achilles tendon, like the plantar fasciitis, is prone to overuse from more high impact sports. Straps succeeded the traditional taping method in that these user-­friendly braces limit the tendon and protect it from the same motions that cause the injury… and are way easier to put on than taping.
What Level of Support Do You Need?
When selecting the best ankle brace for you, you'll need to consider a few things in relation to what kind of support you need most. If you are solely seeking extra support, you can benefit from one of our compression braces. If you are coming off of an ankle sprain and need more stabilization and balance, we've got the braces for you. Let's go ahead and discuss the different levels of support and how they match up with our rated braces. Please note, this should not be an alternative for medical advice. If you are experiencing pain in your ankle, you should contact your doctor's office, schedule an appointment and have an assessment done soon.
The benefits of compression therapy have proven effective amongst the sports medicine community and have been incorporated into many braces in the market. Compression fabrics keep the affected areas therapeutically warm allowing fresh and oxygen-rich blood to flood the area. This promotes optimal and fast recovery. Compression products normally have an aspect of alignment to them and offer light support for minor injuries related to the ankle. These types of braces would be ideal for healing with minimal support. Our #2 and #5 rated braces (the Sleeve Sports or Buttons & Pleats products) would be products for this type of healing you may be looking for. Products that offer a higher level of performance healing will certainly incorporate this lower level of support as well. All of our rated products can support this type of healing.
If you need a product that offers more support plus or minus some of the compression aspects, you have probably experienced a moderate level injury. These midgrade support and compression products are available and usually affordable, like the Bracoo Ankle Support, and our #1 rated ASO Stabilizer. These types of braces may have more of a boot-­like appearance and allow you to control the strapping mechanisms for desired support. Many people may fall underneath this category which is why the ASO brace is ranked so high across the board. They offer enough support to allow recovery for moderate injuries and you can get back into the game comfortably.
The highest need for stabilization and support would be for major ligament sprains and their recovery progress. The ASO support brace and Shock Doctor ankle support are the types of braces that can successfully stabilize the ankle, provide loads of support and allow unrestricted, warm blood flow with compression technologies. These will normally cost a little more than products offering less support but will help heal your pain and prevent future damage as you go about your life.
Final Thoughts
If you've been suffering from any of the types of ankle/foot pains we've mentioned, an ankle brace will undoubtedly help you out. We've come a long way from the conventional taping methods with new and innovative designs that are affordable and speed up the healing process. Of course, that is what we want most! No one wants to stop doing what they love because of an injury. We aren't saying to not take time and heal, you absolutely should! However, next time you are out there, be prepared with one of the excellent and affordable braces above. We deemed the ASO Ankle Stabilizer as the #1 best ankle brace all around, but the rest of the results in this list are great for particular applications as well.