If you're a serious lifter, there is probably a tub of whey protein in your pantry. Whey can help you hit your daily protein intake so you can keep packing on muscle and strength; but the problem is, whey protein can be EXPENSIVE. There are brands out there that can have you shelling out $60+ for just a 2lb tub. It's crazy!
Luckily, there are several reasonably-priced protein powders out there that neither lack in quality, nor break the bank. In this guide, we'll be looking at the top 5 best cheap protein powders. All of the protein shakes in this list are well under the high price point of the expensive brands. With that said, these are also not the dirt-cheap, nasty-tasting protein shakes you can buy at bulk stores like Walmart – we're going for quality here, folks.
Let's start by comparing the top choices side-by-side:
 
Optimum Nutrition Gold Standard
MuscleTech
Nitro-Tech
AllMax Nutrition IsoFlex
Universal Nutrition Animal Whey
BSN Syntha-6
Protein
24g
30g
27g
25g
22g
BCAA's
5.5g
6.9g
N/A
N/A
5.5g
Glutamine
4g
5.3g
N/A
N/A
N/A
# Flavors
24
10
10
13
9
Taste
9.3/10
9.1/10
9.2/10
9.1/10
9.3/10
Other
Natural flavoring available
Contains 3g creatine
Gluten-free, fat-free, and soy-free
Contains digestive enzymes
Contains 5g fiber
 
>
>
>
>
Top Pick: Optimum Nutrition Gold Standard
Our top pick for the best cheap protein powder is Optimum Nutrition's Gold Standard Whey; and coincidentally, it also happens to be the least expensive option in our top 5!
Optimum Nutrition has been a trusted brand in the bodybuilding community since their start in 1986, and they are represented by a huge number of IFBB pro bodybuilding, physique and bikini competitors and athletes. Their Gold Standard Whey is the most widely used whey protein powder on the market and has quite literally become the gold standard of whey protein powder, winning Bodybuilding.com's Supplement of the Year award for over 10 years in a row now.
Gold Standard Whey is available at any small or big box nutrition store, as well as just about every online supplement store. With slight fluctuations store-to-store, a 2lb tub can be found for $29.98, less than half the price of some of the most expensive protein powders and protein shakes.
One serving of ON's Gold Standard Whey contains 24g of high-quality whey protein isolate, 5.5g of branched chain amino acids and 4g of glutamine. The quality of these protein shakes are top-notch, as 100% of the whey is taken from isolate, instead of the less-refined whey concentrate which has more of the milk byproducts that we're better off without.
The included BCAAs give you even more bang for your buck, as they are the most effective amino acids at promoting and inducing protein-synthesis, which leads to bigger gains in muscle mass and strength, and also helps those trying to lose weight. The glutamine also sets it apart, as glutamine is a great supplement for strength and mass gain if your diet is a little lacking in glutamine-containing foods such as beef and eggs.
In addition to the nutritional benefits that set this protein shake apart from the crowd, Gold Standard Whey is available in TWENTY different flavors – and according to customer reviews, they all taste pretty dang good! Speaking of which, if you want to know which flavors taste best, you're in luck. We actually conducted a poll and surveyed over 10,000 Optimum Nutrition fans asking them to rate the flavors, see our post here for the results.
Anyhow, to conclude: the facts are pretty clear on why this was our winner. It's the best-selling whey protein shake in the world and also happens to be one of the cheapest. If you're picky about your protein shake and want an amazing deal in terms of price, you just can't beat the quality-to-cost ratio of Optimum Nutrition's 100% Gold Standard Whey.
Runner Up: MuscleTech Nitro-Tech
The runner up to 100% Gold Standard is Nitro-Tech by MuscleTech. If you're looking for the best cheap protein powder with creatine, this would be your #1 choice. Nitro-Tech is the runner up based on price, inclusion of creatine into the protein powder, and availability, as it is a muscle-building powerhouse that still offers a ton of bang for your buck, but is also going to be a little more difficult to find and cost you a bit more.
MuscleTech is a younger brand to the fitness community, but they have been making a splash in the industry due to their high-quality, science and research-driven products and compounds. MuscleTech is also represented by several industry professionals and IFBB professional athletes, and they offer a wide range of products, including their popular creatine – CellTech.
Speaking of creatine, Nitro-Tech contains a full dose, which is what makes this protein powder unique. A full dose of creatine contained within this high-quality whey protein powder delivers a high return of strength and size on your investment. The full dose of creatine gives your muscles a boost of energy to aid in contractions, which gives you more strength on your lifts.
If you're already taking a creatine supplement, you'll want to steer clear of this powder, since one scoop does contain a full dose. Alternatively, if you are opposed to taking creatine, due to past experiences or simply because you're not into it, this is not the protein powder for you.
Let's get the rundown on the nutrition facts for our runner up: one scoop of Nitro-Tech contains 30g of protein derived from whey protein isolate, 6.9g of branched chain amino acids, 5.3g of glutamine, and 3g of creatine. This potent mix of macros and other compounds will run you about $33 or more for 2lbs depending on where you buy it – and it is well worth it. Amazon typically has it on pretty good discount, check what the current price is here.
While not available in as many flavors as Gold Standard, there is still a pretty good selection, with flavors like "Cinnamon Swirl" and "Decadent Brownie Cheesecake" available in both 2 and 4lb tubs. From what I've heard, the taste is pretty good and true as well.
#3 – AllMax Nutrition IsoFlex
Let's face it, it's difficult for people with dietary restrictions to find decent protein powder – which is why this protein shake has a solid place on this list. Coming in at number 3 is our gluten-free, fat-free, soy-free and low calorie protein shake option: AllMax Nutrition IsoFlex. In terms of price, it is right in the middle of the price ranges on our list, putting it well within your wallet's guilt-free range.
While there are options here and there for lifters with soy and gluten restrictions, most of them are either really expensive or taste awful – and most of them don't contain high-quality protein. IsoFlex contains 100% whey protein derived from isolates just like the others on this list, making this arguably the best cheap protein powder option for those with Celiac disease or some other form of gluten intolerance.
In addition, this protein shake comes in 10 different flavors, which apparently taste good enough to earn it a 9.1/10 rating on bodybuilding.com. The flavors range from simple chocolate and vanilla to orange dreamsicle and pineapple coconut, flavors you won't find even with the less healthy protein powders.
Even if you don't have dietary restrictions, this is a very "clean" protein powder that is giving you the protein you need with no filler or extra calories. One scoop contains 27g of whey protein, which is a comparable amount to the other proteins on this list. For those on a cut, or for those looking to maintain a low body fat percentage, this could be an attractive option.
AllMax is a trusted brand in the fitness industry; and, like the other reputable brands in this list, sponsors a smattering of IFBB pro athletes, as well as UFC competitors and fitness models. As a brand that claims to have an obsession with perfection for its customers, a high-quality, great tasting protein for those with dietary restrictions (or those looking for a cleaner and more streamlined protein without extra calories or fat) certainly seems to fit the bill.
#4 – Universal Nutrition Animal Whey
Universal Nutrition has gained a massive amount of popularity due to their online presence and sponsored workout programs and exercise articles. The brand's aesthetics also makes all of their affiliated products and media immediately recognizable. That being said, they're not just whizzes at marketing, they make a pretty good protein powder, and it's called Animal Whey.
Endorsed by just as many IFBB pros as the other brands, Universal Nutrition has built a platform on the "shut up and lift" type of training mantra – no excuses, no whining, no frills. With the exception of the flavors offered in their protein, Animal Whey, which include "Frosted Cinnamon Bun" and "Brownie Batter", this is a pretty solid, straightforward protein. One scoop will get you 25g of high-quality protein, and contains 125 calories, which is pretty moderate as far as protein powders go.
However, there is one thing that sets this protein apart from the competition: digestive enzymes. Universal Nutrition's experts crafted this protein powder with the needs of their athletes and casual lifters alike, and one of the biggest issues people have with whey protein is an upset stomach. The added digestive enzymes in Animal Whey make this powder easier to digest and therefore has a much smaller risk of causing you discomfort.
We've all had those protein powders we'll never go back to because it tore up our stomachs – well, you can cross Animal Whey off that list, because it goes down easy and breaks down easy.
#5 – BSN Syntha-6 Isolate
BSN has been a top contender in the bodybuilding and fitness world for some time now, mostly due to their N.O. Xplode pre-workout supplement. However, they have several other products on the market, including their Syntha-6 protein powder. This protein is the second-most expensive on the list, leaving it at the upper tier of our low price range – so it still won't break your bank.
Syntha-6 is a protein for those who want a few extra calories to go with their supplementation. This protein has 200 calories per serving, which is double the lowest calorie protein on this list. Keep in mind that 200 calories per serving is still not that much, but if you're double scooping protein shakes post-workout, it could easily add up.
If you're bulking, this could be an attractive option for you. However, if you're looking to lean up, or stay lean, one of the more low-calorie proteins on the list might be an option better suited to your goals.
One scoop of Syntha-6 will net you 22g of protein, which is the lowest on our list, but not bad for a standard protein powder – especially in the price range. With that being said, there are some interesting additions that set Syntha-6 apart. First, it contains 180mg of potassium, something you don't see too commonly in protein powders. Potassium can be a hard nutrient to get in your diet if you're not taking a multi and you're always on the go. Secondly, this protein powder contains 5g of dietary fiber, which helps with digestion and can counteract some of the stomach problems people often face with protein powders.
The best thing about this protein powder seems to be the taste, with reviews like "heaven in a bottle" and "the best tasting protein I've ever had" coming from several online supplement marketplaces. Syntha-6 comes in a wide variety of flavors, including "Cinnamon Bun" and "Chocolate Cake Batter".
Taste is important when considering a protein powder, especially if buying a large quantity, and buying in bulk saves you money. If you're looking for a great tasting protein powder with a few extra calories, potassium and dietary fiber, Syntha-6 very well might be right up your alley.
Are Cheap Protein Powders Lower Quality?
No, absolutely not. Now, I'm not telling you to run down to Walmart and grab the $10 tub of generic protein off the shelf, but if you know what you're looking for then you can find a good cheap protein powder that's extremely high quality.
In the supplement industry, there are literally thousands of different products to choose from on all ends of the price spectrum. Prices on protein powder can range from less than $1 per serving all the way up to nearly $5 per serving. It's honestly a bit ridiculous how much certain brands try to charge.
Take the top pick in our guide, for example. Optimum Nutrition's Gold Standard whey protein is literally the #1 best-selling protein in the world, praised over and over again for its premium quality. It's won the Supplement of the Year award for over 10 years in a row.
Now, on the flip side, take a look at Muscle Mass Gainer from Labrada. Sure, it's got a few extra ingredients that give it some high protein and calorie levels, but is that enough to justify spending four times as much? You can make the decision on that one.
The point is, just because a product is cheap doesn't always mean it's low quality. As long as you do your research correctly (which we've already done for you, in this case, to help you find the best cheap protein powder), you can find great deals on quality products.
Discussing The Different Types of Protein Powder
Although all of the powders on our list derive their protein from whey isolate, a large percentage of protein powders derive their source of protein for other parts of whey, and other ingredients altogether. These different sources can provide different options for those with dietary restrictions and certain allergies. It can be extremely difficult for those with lactose or other allergies to get enough protein in their diets, and a protein powder that works around those restrictions can be a lifesaver for someone looking to get or stay fit.
Let's start by talking about the 3 different forms of whey: concentrate, isolate, and hydrolysate. We've written some details down below but here's a good video explanation as well:
Whey Concentrate
Whey concentrate often gets a bad rep in the fitness community for being an inferior product – which is definitely far from the truth. While there are certainly some poor quality whey concentrates, and there is more room in concentrates for shoddy quality, there is a plethora of extremely high-quality protein concentrates out there.
Whey concentrates can contain up to 70%-80% protein, which is less protein than a whey isolate, but concentrates are generally more affordable. Whey concentrate, due to not being as refined as other whey proteins, also contains higher levels of fat and lactose than more filtered and processed varieties.
If your main concern is supplementing your diet with protein and don't mind some extra fat and lactose, whey protein could be an adequate and affordable choice.
Whey Isolate
In contrast to whey concentrate, whey isolate is further filtered whey protein that contains a higher amount of protein (generally in the upper 90%), as well as fewer extras like a large amount of fat or lactose as you might see in a concentrate. Since whey protein isolate contains more protein per gram than concentrates, it is generally regarded as a higher quality product. As a result of this, most of the best-selling proteins on the market derive their protein from whey isolates.
Whey protein isolate is perfect for athletes and people that are picky about having the highest quality protein, less extra fat, and are perhaps sensitive about the amount of lactose in their protein powder.
Whey Hydrolysate
Hydrolyzed proteins are proteins that have been broken down partially from exposure to heat. What this accomplishes is making it easier to break down in your body. Protein that is more easily broken down is absorbed quicker in your body, so that your muscles will make use of it faster than other protein sources.
Though the protein in whey hydrolysate is absorbed quicker than isolates or concentrates, it's not absorbed that much quicker. Also, the process of hydrolyzing the whey imparts an extremely bitter taste on the protein that most of the manufacturers have a hard time combatting.
Until more studies are released and some clear, additional benefits of hydrolyzing proteins surfaces, it's not really worth the high price tag and bitter taste.
Casein
Casein is a great source of protein for several reasons. First, casein breaks down slowly, in contrast to isolates, concentrates and especially hydrolysates. The slow breakdown of casein helps your body maintain a constant state of being fed protein, which helps greatly with muscle retention. When dieting or trying to stay lean, muscle retention can be a huge concern as the calories drop, but casein can be a great ally in that fight. Also, since the protein breaks down slowly, it leaves you feeling fuller for longer – a powerful tool in dieting and fighting the urge to snack.
However, while casein is a great source of protein, it's not the best for post-workout muscle recovery because it breaks down so slowly. By the time your casein supplement serving gets done breaking down, the time that your muscles need it most will have come and gone. That's why casein is a fantastic protein to have in your supplement arsenal, but it falls flat as a post-workout recovery supplement.
To no surprise, Optimum Nutrition's Gold Standard Casein dominates the casein protein category. In fact, not only do they dominate it, but they pretty much invented it since their casein isolate was the very first of its kind. Remember above how I joked that ON's Gold Standard line has literally become the gold standard for protein powders? I wasn't kidding.
Optimum Nutrition's Casein shares all the same great benefits of their Whey – high quality, great flavor, and low price. Over 2,500 customer reviews have given it an impressive score of 8.7/10 (the highest score in the casein protein category), and Bodybuilding.com has awarded it Casein Product of the Year. Casein is an essential part of any good supplement stack for all of the benefits listed in the above paragraph, so if you're looking for the best cheap protein powder when it comes to casein, Optimum Nutrition's Gold Standard Casein is definitely it.
Soy
Soy protein can provide a way for those with severe lactose intolerance to supplement their macronutrients without putting their health at risk. While not as widely available as whey protein, it can still easily be found in supplement stores or online supplement retailers.
Soy protein, as the name implies, is taken from soy beans, which have been a staple of protein for vegans and vegetarians for ages. Soy protein powders contain about 25g-28g, which is right on par with whey protein powders. Due to the lack of diversity in the soy protein market, there isn't a wide variety to choose from. As a result of this, the flavors are pretty basic.
With that being said, if you're looking for a good soy protein powder, the Soy Protein Isolate by NOW Sports tends to be a pretty popular option. In fact, I'd say it's probably the best cheap protein powder in the soy protein category. Customer reviews have given it a great score of 4.3 out of 5 stars, and a 2lb tub is available for only $27.99 (sometimes even cheaper depending on whether or not Amazon is having a sale, check the current price on Amazon here).
Organic/Plant-Based
Plant-based protein powders are few and far between, but they have been snowballing in popularity among the fitness community as some major brands start hopping onboard. Plant based and organic protein powders are generally non-GMO, gluten-free and totally vegan-friendly.
For those with several dietary restrictions, or are just picky about what they eat and want an extremely clean protein, plant-based and organic proteins will still pack that protein punch while catering to any dietary needs the consumer may have. These protein powders will probably become more populated in the market in the coming years, so diversity will most likely increase within the subgenre.
In the meantime, though, a company called Orgain is currently dominating the organic protein powder market. The Orgain Organic Plant-Based Protein Powder is currently a best-seller in the Superfood Nutritional Supplements category on Amazon, boasting a 4.4 out of 5-star rating from over 4,400 reviews. Yup, you read that right, 4,400.
It's available in 5 different flavors and according to the reviews, they actually taste pretty good! Taste is usually an issue with organic powders as they are restricted on ingredients used for taste, so that's a big plus for Orgain's line of protein.
In addition, the cost is impressively low, with a 2lb tub selling for only $23. If you're looking for the best cheap protein powder in the organic category, this would undoubtedly be it.
Why Should You Use Protein Powder?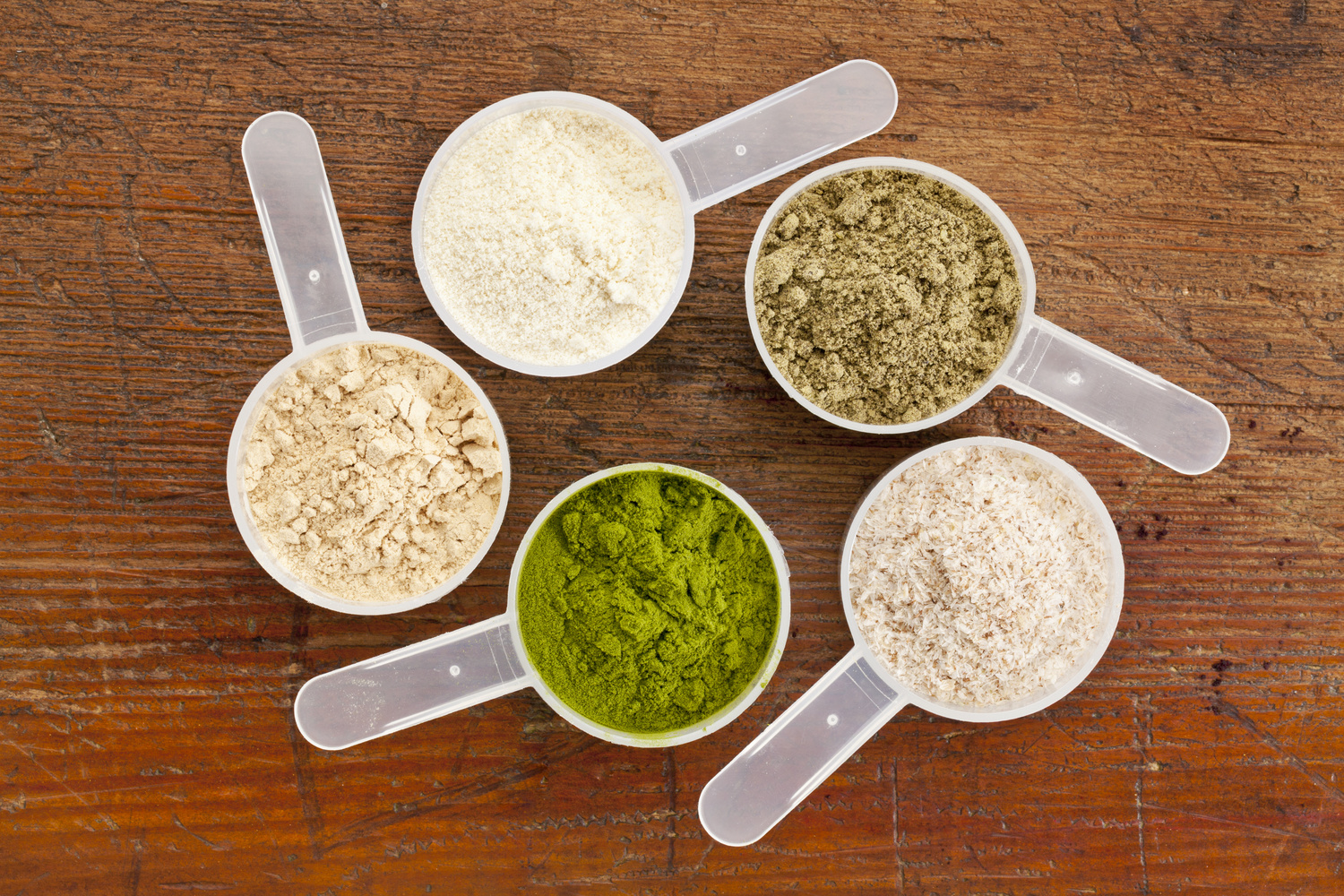 Using protein powder isn't mandatory to build a great physique. With that said, it is very difficult to get enough protein into your diet to achieve muscle gain without protein powder. To gain muscle mass, the typical rule of thumb is to consume 1-1.5g of protein for every pound of bodyweight. If you're over 200lbs and trying to pack on mass, that's over 200g of protein per day at minimum.
To put things into perspective on how much regular food you would have to eat to consume that much protein, one egg contains 8g of protein and one large chicken breast contains about 40g of protein. Without using protein powder, you're going to need a hell of an appetite or a whole lot of time and money to get that amount of protein into your diet.
Supplementing with a protein powder is both a cost-effective and time-effective way to get enough protein into your diet to reach whatever fitness goals you may have, whether it be gaining muscle mass or to lose weight. A single scoop of Optimum Nutrition's Gold Standard Whey gives you 24g of protein, and there are plenty of people who will throw 2 scoops in a single shake just to pack on even more. At an effective cost of $1-2/serving, protein powder is the simple answer to easy-and-cheap protein intake.
Protein powder is also pretty versatile, as it can be employed for a number of uses. Post workout, protein powder helps to spark muscle recovery and growth by feeding the muscles and shuttling nutrients throughout your body. Protein powders can also be employed before bed to feed your body overnight, when sleep prevents you from consuming any food, and thus leaving your muscles protein-starved until you wake.
There are honestly benefits to using it at any time of the day as your muscles can always use a protein spark; it's like continually adding fuel to your muscle-building fire.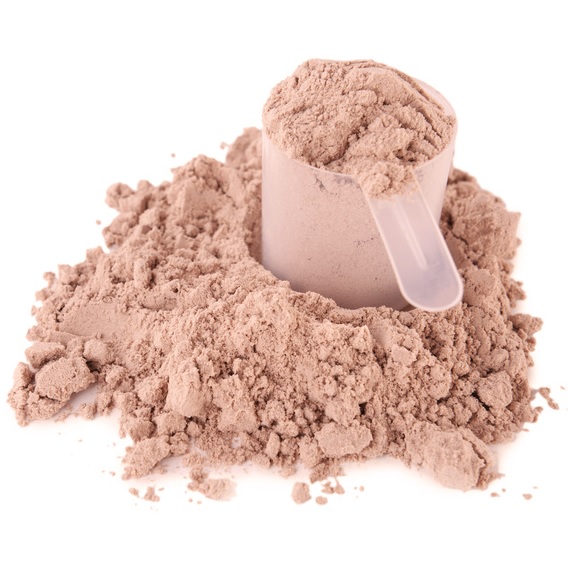 Final Thoughts
Protein powder is extremely necessary for many athletes and fitness enthusiasts. If you can get a good protein powder without breaking the bank, that's even better. There are hundreds of protein powders out there that come from a variety of sources, including whey concentrate, whey isolate, whey hydrolysate, soy and combined plant sources.
When it comes to the top 5 best cheap protein powders, they have some things in common: they are all derived from whey isolate and each brand comes in a variety of flavors with highly rated tastes. The determinants of our winner were high-quality protein, low price, the addition of BCAAs and glutamine and the variety of flavors. When it comes to protein powders, Optimum Nutrition's Gold Standard Whey has become the literal gold standard of protein powder.