As we all know, supplements don't always leave the most pleasant taste in your mouth, but one company that's really nailed it when it comes to great-tasting protein powders is Optimum Nutrition. While they have several different lines of protein to choose from, the most popular by far is their Gold Standard 100% Whey – you've probably heard of it.
Available in over 20 flavors, Optimum Nutrition's Gold Standard Whey continues to dominate the supplement industry year-after-year as the best-selling protein powder in the world – and for good reason. It's extremely high quality, really reasonably priced, and for the most part, all of their flavors taste pretty dang good!
But with 20-something flavors to choose from, the one obvious question that's constantly raised is: what's the best Optimum Nutrition Whey flavor?
Bottom Line Up Front: By popular vote,this Mocha Cappuccino flavor was rated the best Optimum Nutrition flavor. We polled real protein users to get their top picks. Without further ado, below are my findings from the poll.
Top 5 Best Optimum Nutrition Flavors
| | | |
| --- | --- | --- |
| Double Rich Chocolate | Taste: 8.6 | |
| Extreme Milk Chocolate | Taste: 9.0 | |
| Mocha Cappuccino | Taste: 9.2 | |
| French Vanilla Creme | Taste: 8.4 | |
| Cookies & Cream | Taste: 8.3 | |
For reference:
• The VOTE NUMBER is how many people voted for that flavor as Best Optimum Nutrition Whey Flavor.
• The BLUE BAR represents the honest taste rating on a scale of 1-10, as voted by survey-takers.
• The results are sorted by overall popular vote.
So there you have it folks, Double Rich Chocolate took the top spot by a landslide – over 2,800 people voted this as the #1 best and most popular Optimum Nutrition Whey flavor.
What's interesting, though, is that it didn't also have the highest taste rating to go along with its highly popular vote. You'd think that taste and popularity would go hand-in-hand, but apparently that is not the case here. The best flavor in terms of taste, according to Optimum Nutrition fans, went to Mocha Cappuccino with a score of 9.2/10.
The taste-vs-popularity difference in the results was certainly a little surprising to me, but I guess that just means you have TWO flavors to choose from if you're looking for the best Gold Standard Whey flavor!
Double Rich Chocolate wins best flavor overall, but Mocha Cappuccino wins best taste.
For a complete list of all flavors and their respective taste ratings, see below.
How We Got Our Answers
It's a completely understandable question to ask, but the issue with asking something like this is that everyone's going to have a different opinion. While I might be a huge fan of Extreme Milk Chocolate, you might go crazy over Mocha Cappuccino.
The best flavor is going to be up to your personal taste. With that being said, in nearly all food and drink products, there always seems to be certain flavors that just have an undeniable edge over the rest (like how everyone goes nuts over the red Starbursts).
Having that example in mind, I decided that I wanted to get some definitive answers to this ever-so-popular question about which Optimum Nutrition whey flavor is best. However, I knew that merely asking a few online forums for their opinions wasn't going to cut it. I needed some serious data if I wanted to draw any sort of real conclusions about the best flavor. So over the course of nearly three months, I surveyed over 10,000 die-hard Optimum Nutrition fans asking for help. I asked two simple questions:
1. In your opinion, what's the best flavor of Optimum Nutrition Gold Standard 100% Whey?
2. On a scale of 1-10, how would you honestly rate the taste of this flavor?
Sorting out all of their responses was time-consuming, to say the least, but the time spent was absolutely worth it to finally get the answers we've all been looking for.
Best Gold Standard Whey Protein Flavor Options
Anyhow, as you've probably already figured out by now, Gold Standard comes in a ton of different flavors (28, to be exact). They even have 3 that are completely natural with no artificial flavoring, for those who want to take a more organic approach. We already reviewed the best Gold Standard whey flavors at the beginning of this article, but just to be absolutely complete with our information, all 28 of the flavors are listed below in alphabetical order with their respective taste ratings:
As you can see, most of the flavors get pretty good taste ratings from users! With the exception of the one bottom-of-the-barrel flavor "Cake Donut" which landed below 5, only four flavors are in the 7's, and the rest are in the 8's and 9's! You have to admit, that's impressive to have that many flavors so highly rated.
What To Mix Optimum Nutrition's Whey Protein Concentrate With To Get The Best Taste
So we've established what the best Gold Standard Whey flavors are according to experienced customers. Once you've chosen your preferred flavor from the list, let's talk about what to mix that protein powder with in order to really deliver the best-tasting protein shake.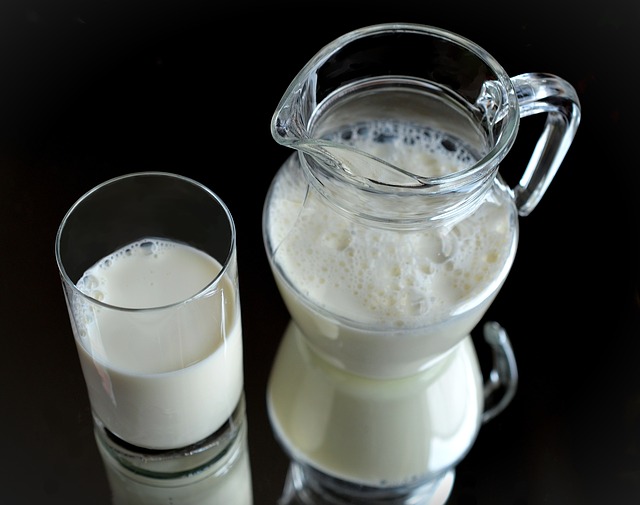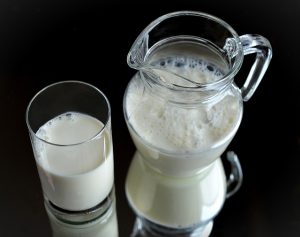 Milk vs. Water for Best Flavor
Optimum Nutrition Gold Standard Whey is designed to mix with both milk and water, but if the taste is your main priority and you don't have any sort of dietary restrictions, then milk is undoubtedly the best choice. Why? Because then you're not solely relying on the protein powder to provide all of the flavor, milk is bringing all its own unique flavoring to the table as well. That's not to say your protein won't still taste great with water, because it will – but think about this like hot chocolate mix. The chocolate powder has rich flavor and still tastes perfectly fine when you mix it with water, but milk is the more favorable choice of the two because of the additional flavoring and fullness it adds to the drink.
Furthermore, mixing your whey protein with milk isn't just about the taste, it's also about the nutritional value. Along with that extra bump in flavoring mentioned above, milk also brings a nice little load of additional nutrients to your protein shake. For example, just one cup of 2% milk gives your shake an additional 8g of protein, 350mg of potassium, and 5-10 vitamins/minerals. With that being said, a single cup of milk also contains around 100 calories or more, so the calories can really start to add up if you're not careful. If you're looking to gain muscle, then that's music to your ears – but if you're looking to shed some weight, then you may want to opt for water since it's a lower-calorie mixer.
If you are trying to watch your calories or you can't have milk due to some dietary restrictions, then don't fret, as I mentioned above your protein shake will still taste awesome mixed in water. Do you think the largest supplement company in the world would just completely neglect the 33% of the population who are lactose intolerant? Heck no.
Optimum Nutrition knew that there would be a good amount of people who wouldn't be able to use milk for mixing, so they made sure their flavors stayed consistently true no matter what liquid you chose to mix your shake with. Milk certainly gives the shake a fuller consistency and adds a few extra nutrients, but your flavor doesn't go from a 10 to a 5 just because you used water to mix with. The water-mixed shakes are still 10/10, and truth be told, there are plenty of days where I voluntarily choose to mix my shakes with water instead of milk because I like that the water-mixed shakes are lighter on my stomach.
Whey Protein Smoothie Combinations
While milk and water are extremely convenient mixers, another option that allows for a world of flavor customization is making a smoothie and adding your protein powder to that. This requires a little more effort on your end because you have to spend time picking out the ingredients you want and actually blending your concoction together, but the result could be a flavor-blasted protein smoothie that's well worth the extra work. Optimum Nutrition actually has a website called OptimumSmoothie.com that's setup just for smoothie recipes using their protein powder, check it out for some great blended ideas.
Using your whey protein powder with a smoothie also allows you the option to choose whether you want something geared more towards gaining weight or losing weight. If you're trying to pack on some muscle, then you could load your smoothie will muscle-building ingredients like peanut butter and bananas to help increase the calorie count and prime your muscle fibers for growth. On the other hand, if cutting weight is your goal, you could pack the smoothie full of fruits and veggies or some other healthy alternatives that you know will keep the calories low and keep your body in fat-burning mode.
Where Else Can You Get People's Opinions On Optimum Nutrition's Flavors?
So let's say you're still a little indecisive about which flavor you want to go with and you've got a few more questions about the flavors. That's fine, it happens to the best of us. Here are a few places where you can get immediate answers from people who have actually tried ON's Gold Standard protein.
Bodybuilding.com Forum
The Bodybuilding.com Forum is usually always the #1 most recommended place when you want immediate advice from other users on exercise, nutrition, and pretty much anything fitness-related. With over 13 million members, they have the largest fitness community on the web, and at any given moment there's always hundreds (or even thousands) of people online ready to assist with any questions or concerns you may have.
One thing I've noticed about threads here, though, is that a lot of responses you'll get don't typically come with much source to backup claims. What I mean by this is that many responses are empty: you'll get a lot of people wanting to shell out their opinions with absolutely no valid reasoning or experience behind their thoughts and/or arguments.
However, that doesn't mean all of the responses are bad. There are still a ton of extremely knowledgeable people on here, and if you're just asking for opinions on finding the best Optimum Nutrition whey flavor, then you should be completely fine. With that being said, I still typically prefer to go with the next choice on our list, Reddit.
Reddit
Although Bodybuilding.com has about double the amount of members that Reddit's fitness group has, I always feel like I get much more response from Reddit. The fitness users on Reddit are not only knowledgeable, but they're also extremely friendly when it comes to lending a helping hand to those who are new to fitness or need advice. In this case, you may not be new to fitness, but asking for their opinions on the best Optimum Nutrition whey flavor is something they could definitely be helpful with.
The thing I personally prefer about getting advice from Reddit is that everyone backs up what they say. If someone gives you their opinion, they're going to tell you exactly why they think what they do based on research and their own experience. I think it has a lot to do with Reddit's general mentality of respecting good information and being held accountable for what you say.
On Reddit, there is absolutely no way to BS in the forums, because there are always more knowledgeable people lurking behind the screens waiting to call out bad information. As intimidating as that may sound if you're new, it really is a nice thing to have people who pay such close attention to providing valid information. As long as you're clear with your intentions, they're a great help.
Read Optimum Nutrition Reviews
Bodybuilding.com's forums may not always give you the most helpful experienced-based answers (that's my opinion, of course), but something they do get right is their supplement review sections – and that's where you'll find flavor ratings on every single one of Gold Standard Whey's 26 flavors.
Optimum Nutrition's Gold Standard Whey currently has over 10,300 reviews on Bodybuilding.com, and every time someone leaves a review they are prompted to provide a 1-10 taste rating of the flavor they tried. Only about 50% of people actually provide this rating (the other 50% just provide a general product rating, which is different), but that's still over 5,000 people who've given their honest opinions about the flavors.
I decided to cross-check Bodybuilding.com's taste ratings with the results of our own poll of over 10,000 Optimum Nutrition customers, and unsurprisingly the results were very similar. When I initially had the idea for this article I thought about just using Bodybuilding.com's flavor data, but those reviews have been placed over the course of the last 10 years and I wanted more recent opinions. Flavor formulas have certainly changed over the years and I wanted the most current (and accurate) information possible.
Another place to comb reviews would be on Amazon. Amazon's product listing for Gold Standard Whey currently has over 16,000 reviews – even more than Bodybuilding.com. Unfortunately, Amazon doesn't have a taste rating system like BB.com does, but reading through the top and/or recent reviews you can usually find a lot of people who are writing their opinions of the flavors.
About Optimum Nutrition Gold Standard Whey
In case you're only just now trying Optimum Nutrition Gold Standard Whey for the first time, I wanted to give you a background on why this is the #1 best-selling protein powder in the world – and has been for the last 10 years.
Optimum Nutrition has been developing and producing supplements since 1986, so these guys know a thing or two about protein. They're one of the most trusted brands in the entire fitness community and you will likely see their name at any nutrition shop or fitness event in the world, with a massive following of both regular athletes and professional fitness competitors alike.
Their Gold Standard 100% Whey was released in the early 2000's and has dominated the protein powder market ever since. In fact, it hasn't just dominated the protein powder market, it's dominated the entire supplement market as a whole. Gold Standard Whey has won countless awards for its quality, flavoring, and price – most notably Bodybuilding.com's Supplement of the Year award for the past 11 years in a row (2005-present).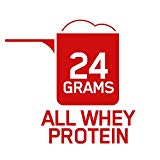 Just one scoop from the tub contains 24g of protein, 5.5g of BCAA's, and 4g of glutamine. And unless another brand comes up with some out-of-this-world revolutionary protein, this market domination is probably not going to change anytime soon. ON's Gold Standard Whey is a whey isolate, arguably the highest-quality form of whey protein that's available. There are 3 types: isolate, concentrate, and hydrolysate. You can read more about them here, but to make a long story short: each form contains a different level of filtering, or refinement. Whey isolate is considered to be the highest quality because its protein content is generally in the range of 95%, compared to a whey concentrate that only contains about 70-80% protein isolate. In other words, a whey isolate is the most pure, and Gold Standard contains a full 24g of this high-quality protein per scoop.
Gold Standard Whey isn't just recognized for its protein content, though. As I noted above, each serving also includes 5.5 gram of BCAA's and 4g of glutamine. Branched-chain amino acids and glutamine are both crucial nutrients for muscle development. The fact that Optimum Nutrition includes these two ingredients is extremely beneficial and also very cost-effective, as typically you'd have to buy each of them as separate supplements if you wanted to take them.
Branched-chain amino acids, as opposed to just essential amino acids, are the most effective amino acids at promoting and inducing protein synthesis, the process that ultimately leads to muscle growth. BCAA's are also extremely helpful when it comes to muscle recovery, assisting your muscles to develop faster so you can get back to shredding them again.
Glutamine offers similar muscular benefits, but also focuses on other health improvements such as improved gastrointestinal health and assisting the control of blood sugar levels and diabetes.
In addition to the incredible nutritional value noted above, the quality-to-cost ratio on this protein is insane (in a good way). Averaging under $1.00 per serving on most tub sizes, ON's Whey is one of the cheapest protein powders on the market. We even named it our Top Pick in our Best Cheap Protein Powder Buyer's Guide.
But how the heck is this possible? Well, it comes from one of Optimum Nutrition's core values: providing the highest quality at a commonly affordable price. The supplement market is plagued with snake oil products at absurd prices, but coming from humble beginnings Optimum Nutrition has always made it a point to keep their products easily attainable by any and every athlete. Their goal is your fitness success, not scoring a massive price markup – which is exactly why they've earned a customer for life from me.
Final Thoughts On Optimum Nutrition Flavors
When it comes to supplements, which can notoriously leave a bad taste in your mouth, Optimum Nutrition has some of the best protein powder flavors in the game. And with 26 total flavors to choose from, you have a massive variety to find the perfect flavor for your personal taste.
While everyone has different preferences when it comes to food flavors, it's undeniable that certain flavors just have a delicious advantage over others, and after surveying over 10,000 people we finally have an answer to the continuing question about which is the best Gold Standard Whey flavor. The two flavors that Optimum Nutrition fans recommend most are Double Rich Chocolate and Mocha Cappuccino.