We recently took a look at the Proform 440 Rower, and after a thorough analysis, ended up with mixed feelings. Unlike some other rowers, it felt less sturdy, and in some ways, felt like it was less comfortable as a result of some its well-intended features. In a way, it tried too hard and tried to do a little too much, when the reality is that most people will be satisfied with a rower that just gives them a basic, somewhat difficult workout.
A better choice overall is the XTerra ERG500 Air Turbine Rower which is a more robust piece of equipment.
Rowing is an incredibly effective, challenging way to boost endurance and facilitate fat loss. However, it can sometimes only be done indoors, requiring the use of an indoor rowing machine. Many of these machines can effectively simulate the feeling of being on a boat and rowing down a river. They specifically work the quads, biceps, lats and glutes, but, generally, rowing is a total-body workout.
If rowing is something you absolutely must have in your cardio routine, the machine you choose is crucial. You'll likely be on it for long periods of time, and things like durability, comfort, ergonomics and special features are all extremely important. Like most pieces of exercise gear, not all rowers are created equal. Some are more basic with very few features, while other more expensive models offer the user a variety of built-in workouts, ways of keeping track of pace, as well as adjustable components.
The Profrom 440 wasn't all bad, though. It did have a lot of impressive features in its computer and was fairly comfortable and user-friendly when it came to basic workouts That being said, we still weren't totally satisfied, and found a number of other suitable rowers on the market that were both more efficient and better constructed.
The ProForm 440R Rower
Overview
The Proform 400R Rower seems like a heavy-duty piece of home exercise gear when in reality it's a little too overloaded with features. This created a lot of barriers to just hopping on getting a good workout in. Considering that a machine like this meant to simulate the feeling of being on a boat, we just felt there was too much else going on with respect to some of the other features.
That being said, it was relatively compact and lightweight, weighing just 71 pounds and measuring in at 20 x 11 x 50 inches. It had wheels on its base, making it easy to just pick up and roll around like some other rowers on the market. Considering that this rower is on the pricier side, and has a bunch of other bells and whistles we felt that this was pretty essential to providing overall value to someone looking for a way to work out in the home.
Luckily, it does fold up and can be stored in smaller spaces in a bedroom or office, but as far as moving it to another room is concerned, you'll have to actually pick the machine up and carry it. At 71 pounds, this isn't a huge issue, but for some it may still prove somewhat strenuous.
Using the machine was actually very comfortable, due to the built-in pivoting pedals and adjustable foot straps. It didn't give us the impression that we'd slip out of it during use, and the pedals seemed to move with us naturally as we rowed, reducing the overall stress it put on the joints.
The assembly may seem daunting when you first take the rower out of the box, but we found that once we got started it was pretty intuitive and didn't take more than a few hours. The machine comes with a simple instruction manual with easy to read steps and included tools.
Lastly, the seat also had a comfortable pad on it, which we felt was an excellent addition, since a lot of other rowers merely have a molded piece of plastic instead.
Special Features
Dual-action Strength Training
The Proform 400r enables you to use the ergonomic handle not only as a rower, but also as a way of performing a number of other strength training exercises. By positioning the handle in front of you, you'll be able to perform bicep curls, deadlifts, deltoid raises and overhead triceps extensions. It was a nice way of trying to make the rower more useful, and did make it more versatile for those that may not need a ton of resistance. However, we felt that doing these exercises with traditional weights would likely be more effective.
Large LCD Monitor
There is also a large LCD monitor that is positioned in a perfect location. You can easily see your strokes per minute, total strokes, distance, total time and calories burned. Each of the buttons was clearly labeled and easy to identify, and we found that the LCD was actually a step up over other rowers. Rather than being positioned on an arm like other similar machines, it was built into the well of the machine. It seemed like an excellent way to prevent it from getting damaged during workouts, and keep it safe long after first using the machine.
8 Resistance Levels
The Proform 440r has 8 built-in resistance levels. This was pretty standard for rowers in this price range, while other models like the Concept 2 usually have 10 resistance levels. Granted a machine like this goes for nearly double the price, but it would have been a great addition if the Proform 440r had some more versatility in the levels of resistance it provided. This is especially true because of the built-in strength training feature.
Inertia-enhanced Flywheel
The Proform 440r has an inertia-enhanced flywheel that was noticeably smooth during use. Some rowers can occasionally catch or slow down at strange points during the movement, but we felt that the resistance in the built-in flywheel was evenly distributed throughout the entire range of motion. However, we did notice that after a few days of use, the cable that attached the handle to the flywheel started to lose tension and hang out of the machine. It has us wondering about the machine's overall integrity and whether or not it would last as long as a rower one might find in a health club.
Downsides
The two major downsides of the Proform 440r Rower were the built-in strength training feature and the overall quality of the machine. In fact, both of these issues were interrelated. Firstly, we didn't see a need for the built-in strength training function, and found that it was a little unsafe when performing certain movements like deadlifts and triceps extensions. The fact that the handle is connected to the flywheel by a cable, made it a little bit unstable in the strength training position, making some of the movements awkward and uncomfortable.
Secondly, we found that the cable itself wasn't of very high quality. After a few days it started to stretch out, and wouldn't fully retract into the machine. We also found that the construction of the handle into the cable was totally unreliable. The handle is attached by nothing more than a knot, and felt like it could easily come undone during a workout.
The Total Body Benefits Of Rowing
More Muscles Used Equals More Fat Loss  
You've probably seen rowing machines in your fitness center, but they're usually not being used. That's not because they aren't effective; it's because rowing is hard! In fact, rowing is incredibly useful when it comes to conditioning and fat loss, but many shy away from it because of the higher level of difficulty.
Unlike a treadmill or an elliptical, rowing takes into account several different muscle groups at a time. You'll get a burn in the shoulders, back, chest, arms, core, glutes and quads against variable levels of resistance during a rowing workout, creating a larger energy deficit overall. Running is primarily a lower-body movement and therefore won't create as large of a metabolic cost as an exercise that taxes the entire body.
Reduced Risk Of Injury
Rowing is very low impact, since the body isn't actually leaving the ground. Running, jogging or walking is technically considered "controlled falling," meaning that every time your foot hits the ground, you're creating stress on the joints. Considering that most cardio workouts last 20 minutes or more and are usually done 3 times per week, they can lead to injuries to the ankles, hips and knees.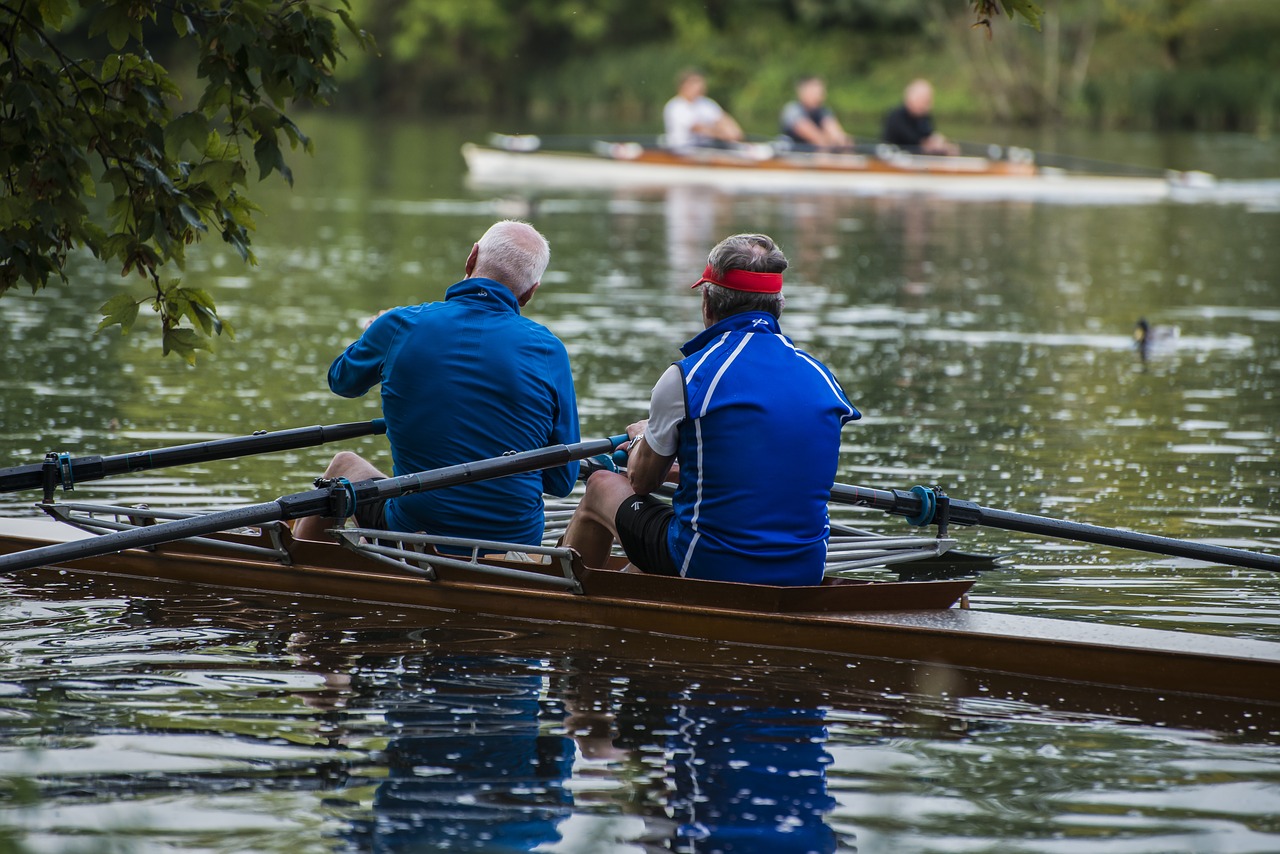 On the contrary, rowing involves almost no impact. The seat of a rower moves along a track, and no part of the body will collide with a hard surface. However, like any repetitive exercise, rowing can tax certain joints and muscle groups. The hips, lower back and knees will be required to bend and flex thousands of times per workout so, while it is a safer choice than running, rowing still isn't perfect.
More Effective HIIT Training
HIIT stands for high-intensity interval training, which is a method of exercise that involves periods of intense work, followed by periods of lower work capacity or rest. HIIT is an excellent way to stimulate muscle growth, facilitate fat loss and improve endurance in short amounts of time.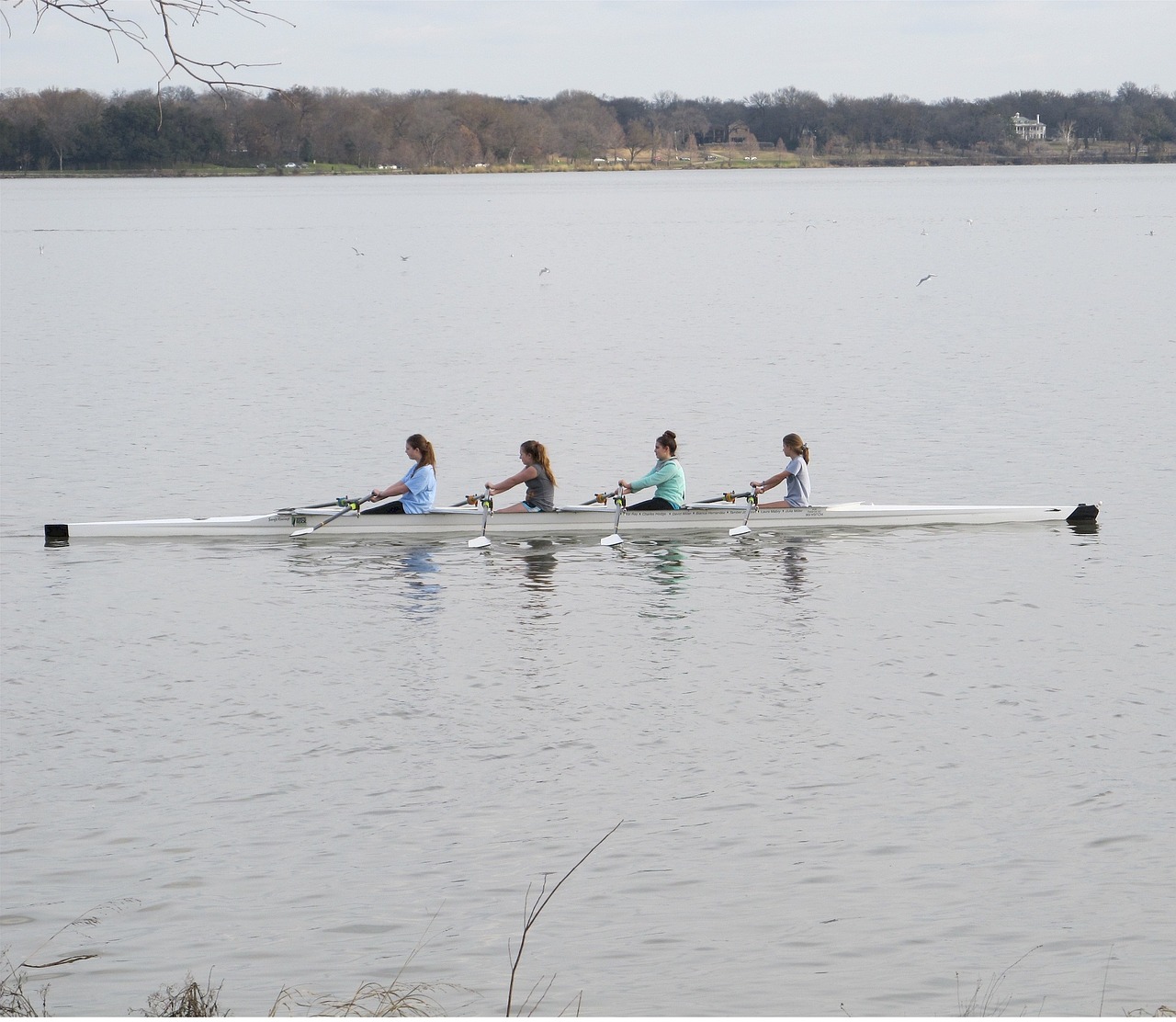 However, it is incredibly taxing on the body, meaning that you'll have to carefully choose the right intervals. Rowing enables you to work continuously while varying the intensity of your bursts of work or rest. It's much harder to do this accurately while running, unless you stop moving completely. HIIT rowing is a much more accurate, effective way to burn fat in a short amount of time.
Final Thoughts
The Proform 440r Rower seems to be well-made at first glance, but after a few workouts, you may be disappointed with the machine's quality. We would have preferred for it to have less in the way of irrelevant features and more when it came to the sturdiness of its construction. Considering that the machine does cost over 300 dollars, we have to say that we're a little disappointed. If you are really serious about rowing, and are adamant about doing so in the home, you may want to spring for something a little pricier.
The XTerra ERG500 Air Turbine Rower is just under 500 dollars, and has a much more robust design than the Proform model. Unlike the 440r, this machine is just a rower and had a sturdier, more effective design. It was foldable, had an advanced resistance turbine, as well as the same flexing foot pedal feature as the 440r. If you're comfortable with the slightly higher price point, we'd definitely recommend giving it a look.