by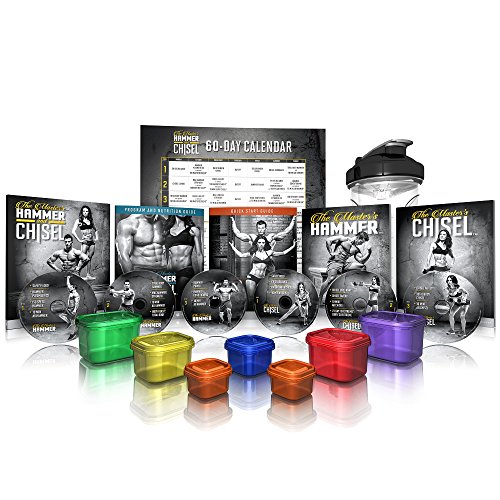 The team at Beach Body have spent the last decade creating a market-leading brand in the home fitness DVD category. Products like p90X and Insanity have not only become world wide best-sellers, they have also made stars out of workout hosts Tony Horton and Shaun T. Following hot on the heels of these two programs is the Hammer and Chisel package.
In this article, we uncover the wrapping to go deep into the Hammer and Chisel program. In the process we discover whether this package deserves your hard earned money or whether it's simply a cookie cutter routine trading in on the Beach Body name.
What Is Hammer & Chisel?
The Master's Hammer and Chiselpackage comes in the form of a 60-day workout program that is separated into 12 DVD workouts. It is accompanied by a pretty complete nutritional plan. Master's Hammer and Chisel introduces two new workout hosts in the form of Sagi Kalev and Autumn Calabrese.
The Master's Hammer and Chisel program is founded on the three key principles of
Stabilization
Strength
Power
In line with these principles, there are a dozen workouts that comprise a succession of strength, power and stabilization exercises designed to maximize each of these areas.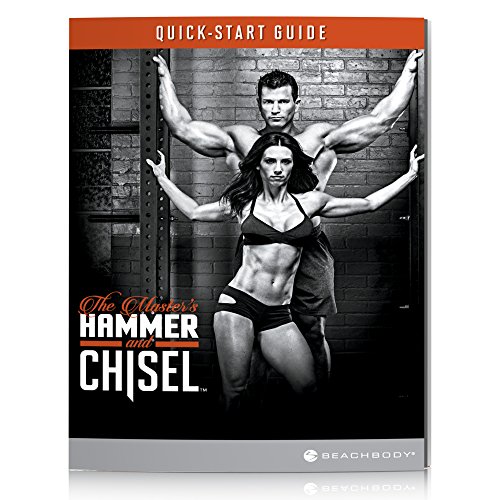 The Workouts
Hammer Plyometrics – jump training
Iso Speed Hammer – tempo training
Chisel Balance – total body workout
Iso Strength Chisel – isometric and flexibility workout
Total Body Hammer – muscle mass workout
Max Hammer Strength – strength and power workout
Chisel Endurance – Muscular endurance workout
Chisel Cardio – cardio workout
Hammer Power – powerlifting workout
Hammer Conditioning – compound workout
Chisel Agility – cardio stabilization workout
Total Body Chisel – full body workout
Nutritional Program
The Hammer and Chisel package includes a nutritional program in the form of seven color coded containers that are precisely sized for s serving portion of that particular type of food. The container / food match-ups are as follows . . .
Green – veggies
Purple – fruits
Red – protein
Yellow – carbs
Blue – healthy fats
2 x Orange – seeds and dressings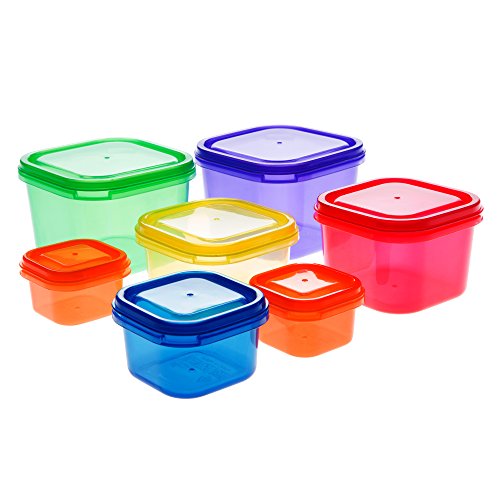 Your purchase also includes a Shakeology shaker bottle.
The material described above is supported by a well-designed workout program and nutrition guide. In that guide, you will find the following . . .
A comprehensive eating plan
A nutrition guide
An eating plan
Recipes
Nutrition tips
To get you off to a great start, your purchase also includes a quick-start guide and a 60-day workout calendar.
There are 3 bonuses that come with the Hammer and Chisel program as follows . . .
A 10-minute Ab Hammer workout
A 10-minute Ab Chisel workout
24/7 online support from the Beach Body team of fitness experts and coaches.
The Hammer and Chisel program comes with a 60-day money-back guarantee.
Is Hammer and Chisel Effective?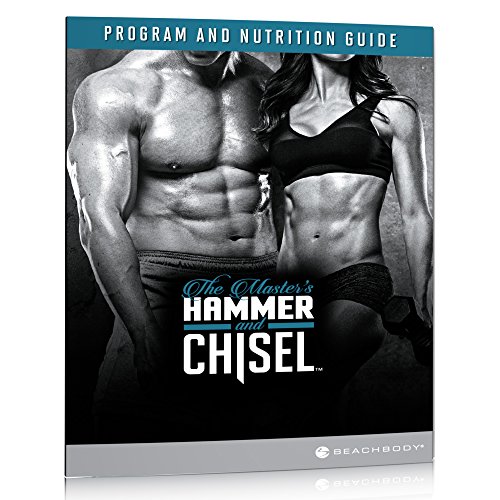 The success of workout programs often boils down to, not the actual exercises that are offered, but the personalities of the trainers. That was certainly the case with P90X and Insanity, where both Tony Horton and Shaun T built a legion of followers based on their very different personalities. So, how do Sagi Kalev and Autumn Calabrese measure up?
Both Sagi and Autumn are veterans of previous Beach Body workouts and are well known fitness celebrities in their own right. As such they bring their own following to the program. Sagi is the 'muscle guy' who will take you through all of the heavy duty training in the program. People who are used to the in your face styles of Tony Horton and Shaun may find Sagi too laid back and lacking in fire.
Sagi Kalev is a former Mr. Israel and has been featured in Muscle & Fitness magazine ten times. Autumn Calabrese is the winner of numerous fitness competitions. The Hammer part of the program is hosted by Sagi, while the Chisel portion is handled by Autumn.
Total Body Workouts
Hammer and Chisel differs from previous Beach Body programs such as P90X and Body Beast (which is also hosted by Sagi) in that there are no individual body part workouts. Instead each session provides you with a full body workout. This allow you to maximize your caloric burn as you are working your muscles.
A bonus on this program is that Sagi provides you with an effective powerlifting routine. He also does a great job of demonstrating proper form on the more technical powerlifting exercises. Do not, however, expect to get a bodybuilding type workout with Hammer and Chisel. For that you should look to the Body Beast program, also by Beach Body. There is, for instance, no workout to hit the chest or biceps.
Hammer and Chisel places a lot of emphasis on the lower body, so those who are used to bodybuilding training may feel that they're not getting enough upper body work in. Some of the lower body centric workouts are very demanding and, when done back-to-back, can be a real challenge.
Random but Effective
People who have reviewed Hammer and Chisel have mentioned that the first 10 days of the program seem to have no pattern and direction to them. After that, though, a logical pattern starts to emerge.
The key goals of the Hammer and Chisel program are to make the trainer stronger, more powerful and more athletic. As a result, there is an emphasis on training like an athlete rather than a bodybuilder. While a part of the training that you will do with Sagi during the Hammer phase of the program is built around adding mass to your frame, it is not the main emphasis.
Just as you should not expect to get a bodybuilding workout with Hammer and Chisel, neither should you be looking for pure cardio experience. Rather than the dedicated cardio workout that you may be used to if you are a graduate of the Insanity program with Shaun T, the cardio component of the training comes through the rapid pace of full body training. That being said, there is a very effective, and pretty darn hard, plyometric workout.
So, just how effective is the overall program?
It will challenge and benefit anyone. However, people who have graduated from one or more previous Beach Body programs and are looking to refine their muscle while building athleticism will get the most out of Hammer and Chisel.
What You'll Need
To perform the workouts in the Hammer and Chisel program you will need access to the following equipment . . .
A solid workout bench
Free weights (barbells and dumbbells)
The Individual Workouts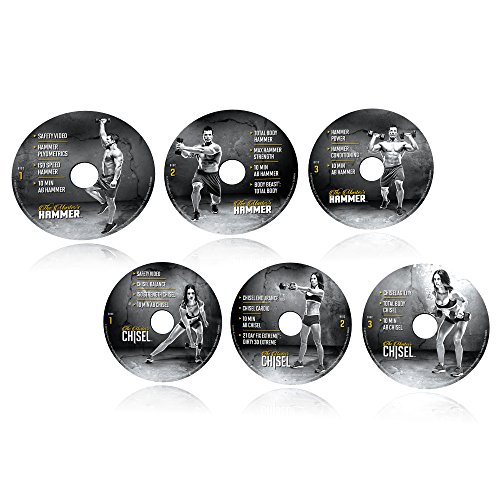 Chisel Balance
The first workout video is Chisel Balance. It is also the first of the Chisel series and is hosted by Autumn. It is a core balance workout that involves performing 8 rounds of plyometric and bodyweight moves such as push ups, squat jumps, power jumps, etc.
This is a 40-minute workout.
Hammer Plyometrics
Hammer Plyometrics is the first in the Hammer series of workouts. Your trainer for this, and all the other hammer workouts is Sagi. You will perform a circuit of 9 plyometric resistance exercises. The workout involves going through the circuit twice.
IsoStrength Chisel
It's back to Autumn on IsoStrength. With this workout you perform a move for a total of ten reps and then you perform an iso-hold for ten seconds. The focus of this 34-minute session is on the lower body.
Iso Speed Hammer
Iso Speed Hammer involves doing ten exercises under Sagi's guidance. However, you perform your reps in a very special way. The first half of the rep is the positive, or lifting, part. You perform this to a slow count of three. You then perform the negative, or lowering, part of the move very quickly. Then you perform 10 very fast reps.
The exercises in this routine include a combination of compound resistance and calisthenic moves such as push ups, squats and curls.
10 Minute Ab Chisel
This quick core-centric program will require the use of a bench and the floor. Under Autumn's guidance you will get an intense core workout with this one.
10 Minute Ab Hammer
Ab Hammer is Sagi's answer to Ab Chisel. He will put you through a routine that involves an emphasis on crunches an isometric holds for 60 seconds.
Hammer Conditioning
Here Sagi puts you through a mid-range intensity workout for the full body. The routine involves doing four rounds of two exercises. The emphasis is on the big compound resistance exercises like squats, bent over rows and shoulder presses. Sagi won't let you rest until you have done the complete program twice. All up, you'll be training for 30 minutes, so there's very little rest between sets on this one.
Chisel Endurance
Chisel Endurance is another leg focused session under the guidance of Autumn. Even though it carries the word 'endurance' in the title, it's not a true endurance workout at all. Still, this one will be a definite challenge to your legs. You get seven exercises that are completed for two rounds. The workout lasts for 36 minutes.
Master's Cardio
For a change you get both trainers teaming up together on this one. Autumn and Sagi put you through a 17-minute session. This program doesn't seem to really know what it is. It's not especially difficult and, of all of the workouts, is the least effective.
Hammer Total Body
Hammer Total Body provides you with what is very similar to a whole-body bodybuilding workout. You'll be performing the types of moves that will be familiar to all bodybuilders and according to the classic 10/8/6 rep schedule.
At 42 minutes this is one of the longest workouts in the entire Hammer and Chisel program.
Chisel Total Body
Chisel Total Body is a 35-minute workout in which Autumn takes you through a full body workout with many of the exercises that you will already be familiar with. Of all the workouts featured so far, this is the first one to give any serious attention to the biceps and triceps. This is a failing of the program.
Chisel Agility
Chisel Agility is an athletic workout that will get you puffing as Autumn puts you through your paces with a series of speed and agility drills. It lasts for a grueling 38 minutes.
Hammer Power
Hammer Power is the hardcore powerlifting part of the Hammer phase of the Hammer and Chisel program. Sagi provides you with clear guidance and excellent demos of such classic moves as the jerk press, full press and back squat.
Chisel Cardio
Chisel Cardio is a challenging aerobic workout that will have you performing seven body weight exercises over two rounds. This workout lasts for 35 minutes.
Max Hammer Strength
With Max Hammer, Sagi has you super-setting a bodyweight move with a resistance exercise. In effect you will be pre-exhausting the working muscle to make the second move much harder (and, therefore, more effective). An example of these super-sets is that you will perform standard push ups and then immediately go to the bench press. This is a 35-minute workout.
Beast Total Body
Beast Total is a throw-back to the Body Beast training program which Sagi also hosted. You will perform four rounds of four moves, done twice.
What Can Hammer and Chisel do For You?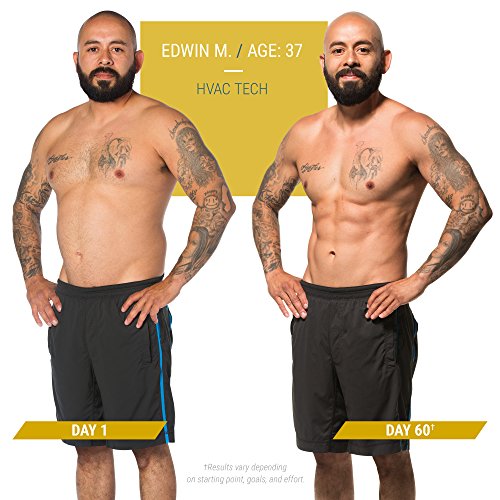 If you stick to the training program and follow along with the nutritional program you will get some results with this program. You can expect to increase your strength levels quite significantly by the end of the program. The average person can also realistically expect to drop 7-10 lbs of body fat. However, this may not show up on the scale as they will also be adding a few pounds of solid muscle.
Summary
The Master's Hammer and Chisel Workout Program is the most complete training program yet put out by Beach Body. The use of two trainers was a bit of a gamble but it seems to work quite well. Even though some of the workouts, such as Master's Cardio, are not very effective, in its totality this is a good program. However, you will not get much arm work on this program. This program doesn't have much recovery time, either. But, for an effective blend of strength, power, plyometrics and fat burning, Hammer and Chisel delivers.