You are 42% more likely to achieve your goals if you write them down and record your progress.*
That's why we put ourselves to the task of finding the top journals for workouts around. We took into consideration many factors when it came to the exercise journals for this review. From ruggedness, to ease of use we wanted to compare the styles of the workout routine books in order for you to make an informed decision.
Finding The Best Workout Journal For You
Why a workout journal? – A workout journal can give you a slight edge on attaining your fitness goals. Think of your workout journal as similar to having a workout buddy, both will keep you motivated. Who wouldn't want that?
Here are some more reasons why keeping a workout journal is vital to your success.
A journal can help track the efficiency of your workouts.
Use your journal to list all of the different workouts you tried in a week. You can note the workouts that seemed to contribute to your overall strength and health, and you can note workouts that caused injury. If you did suffer an injury, you can then write down modifications or notes on proper form.
Staying Consistent With Your Excessive Routines Is Easier
Taking the time to write down your activities is going to keep you accountable. You might even start to enjoy tracking your fitness because it helps you stay motivated. Looking back on your workout journal entries can also give you a sense of pride, and pride is a powerful thing when it comes to consistent and motivated workouts.
You have visible data about your progress.
It's common in a fitness journey to reach a plateau and start to feel defeated. All you have to do is read through your journal to realize that hard work pays off eventually. Staying true to your routine is important. An exercise journal can hold you accountable.
You educate yourself about fitness.
When you take the time time to write your workouts down, your brain is more likely to retain that information. Over time, a fitness journal will help you become more knowledgeable about appropriate workouts. Understanding your workouts can help. After all, exercise is medicine.
It helps you stick to a schedule.
The workout journal can help keep you on track with clever scheduling. Busy adults often times have to get creative with their free time to get a work out in, keeping a planner will help ensure that you never miss an exercise class.
Our Top 8 Favorite Workout Journals (and why you should love them too)
2019 LifePlanner by: Erin Condren
I have reviewed eight different workout journals and by far the best one I've found is Erin Condren's 2022 LifePlanner. I recommend this journal because it is sturdy, portable, and simple to use, but also elegant and colorful, with weekly pages that help you log your journey and keep you on track. As a certified and registered yoga teacher and fitness enthusiast, this planner meets all of my own requirements in a fitness journal; it's stylish, organized neatly, small enough to put in my gym bag, and it's a hardcover so it won't fall apart.
You can purchase either the hardbound or coiled spine, and it is nice to have options here because everybody has slightly different needs. I gravitated to the coiled spine version mainly because I tend to lose pens all the time. A pen can fit perfectly into the round coil slot for safe keeping. Problem solved. While the cover is sturdy, the paper inside is not, so beware and write lightly. It may cost a bit more than other journals, but this planner is worth the extra money, as you get more features. There is a 12 month calendar included, a two page goal setting section that really helps you stay motivated, and inspirational quotes throughout.
Pros:
Beautiful, and sturdy cover
12 month calendar
Inspirational quotes
Cons:
On the pricey side
Paper is not the most sturdy
Track Your Fitness by: NewMe Fitness
I decided to rate the Track Your Fitness planner by NewMe Fitness as a close second to Erin Condren's because it is very beginner friendly, so if you are just starting your fitness journey, this is the one for you. It was created by fitness professionals and is endorsed by personal trainers and exercise instructors, like myself.
There is detailed tracking included so you can record your beginning and ending stats. It comes with easy to read graphs that explain which exercises target specific muscles groups, so you don't feel overwhelmed or unsure about your workouts. The price on this journal is very affordable, but it lacks a stylish design. The cover is laminated but not hardcover and the spine is coiled, which makes it less durable. The size is portable and fits nicely into your gym bag.
Pros
Beginner Friendly
Portable
Some instruction about exercise
Cons
Workout Journal by: Claudine Gandolfi
The best thing about this journal written by Claudine Gandolfi is that it is easy to individualize, so if you are mixing up your workouts with yoga classes, spinning, lifting, etc., there are separate pages for each format you try. Track your cardiovascular activity, your strength training, and your flexibility and balance all in one nifty book. There are also pages to record your BMI (body mass index) your measurements, and 5 extra pages you can categorize of your own choosing.
The planner comes with an orange and teal cover band for privacy, which is easy to slip off to reveal a sleek, black book. Beware though, it's a small planner with limited space inside to write, and the pages you get are only enough to track 3 months of fitness workouts. The price is extremely affordable and fair for what is included with the journal.
Pros
Easy to individualize to your needs
Sleek, sophisticated cover
affordable
Cons
Limited space to write inside
Workout Planner and Fitness Logbook by: Peak Performance
This one comes with an affordable price, but the best part is, it also has a 100% money back guarantee, and that suggests confidence which is comforting. The Workbook Planner and Fitness Logbook by Peak Performance has templates for customizing workout routines, and that makes it easy to stay organized if you choose to exercise at home instead of the gym.
There are stretching tutorials that show how to do an exercise with proper form, making it a safe and responsible option. The journal provides many pages to jot down your progress, so it will last a long time. It also has pages dedicated to tracking every aspect of your workout (there are spaces to record warm-up times all the way through cooldown times) which helps you see your progress more clearly. The appearance of the planner is a no muss no fuss design, black with red writing, and it has a coiled spine.
Pros
100% money back guarantee
Stretching tutorials
Many pages to log workouts
Cons
Coiled spine makes it less durable
Fitlosophy Fitspiration 16 Guided Weeks Fitness and Gratitude Journal
I included the Fitlosophy Fitspiration journal because the focus combines fitness with philosophical goals, and as a yoga teacher that appeals to me, to be able to bridge the mind-body connection. I recommend this to anyone who has reached a fitness slump and needs a jump start that encourages positive thoughts as well as physical motivation. The planner comes with enough entries to cover 16 weeks. Pages include spots to track your daily workouts, and spaces to journal emotional and mental goals as well.
The cover comes with three different titles, so you can choose the one that speaks to you most, but for clarity purposes, I am reviewing the "Dream, Seek, Achieve" option. The price is affordable, and the book is hardcover, which makes it durable.
Pros
Combines fitness with philosophy
3 different motivating titles
hardcover
Cons
Might not appeal to those who want to focus on fitness only
TrainRite Compact Fitness Journal – Get Sh*t Done
I honestly listed the TrainRite Compact Fitness Journal because the title made me laugh, and sometimes keeping it light takes the apprehension out of starting a new fitness routine. As far as the journal, it is small (note the word "compact" in the title), so you have been warned. If you are typically shy you might not want to bring this one to the gym as it does make a statement with its "Get Sh!t Done" attitude.
Additionally, it has a chart with just enough space to log the types of exercises you did in a day, just be sure to write small. The planner has enough pages to track 90 full workouts, so it will last a while. The price is affordable for what you get, and the cover is waterproof, the spine is coiled.
Pros
Funny, motivational title
Travel sized
90 pages to track workouts
Cons
Limited space to write
Requires a sense of humor
Bodyminder Workout and Exercise Journal
This journal, the Bodyminder Workout and Exercise Journal is very reasonably priced, and the cover is brown leather, which is sturdy ,and the spine is coiled. It is organized by day, and you are given two pages to write down your workout details. With so many pages, this planner will last you quite awhile.
Bonus: There are pages for listing non-gym activities too, like walking your dog, playing a sport, or dancing the night away. Another bonus: The back has a pocket that can store your gym pass, notes, photos, etc.
Pros
Durable
Extra pages
Pocket for storage
Cons
Not as stylish as the others
Fitness Journal Workout Log Book by Braviie
This reasonably priced journal titled "Fitness Journal Workout" made by Braviie deserves a mention because you get a log book for workouts AND a fitness journal to record your results. So, you will never run out of space when writing down your notes, and you get 150 pages so it will last a long time. It might not have a flashy name, but it does have many key features.
The downside to this is that you will have to tote two books with you to the gym, but if you work out at home this may not be such an inconvenience. This planner does not have a flashy appearance, but the covers of both books are durable and the paper inside is premium and easy to write on.
If more of an understated journal makes sense to your personality this might be the way to go. At an affordable price you could always switch it up and go in another direction should this journal not work for you.
Pros
2 books for the price of one
Solid construction
Lots of pages included
Cons
Having to carry 2 books with you
Wrapping it up…
There are a lot of factors that go into choosing a workout journal. Whether you intend to become a world-class Olympic athlete or just getting back in shape, understanding your own personal habits and in turn matching it to a specific journal's features can help you decide. The good news is you can find one that caters to your specific needs. You may have to do a bit of trial and error to find the perfect journal that works with your schedule needs, where you tend to workout, and how you actually use your journal, but once you find the right planner, you will never look back.
Planners such as these are a fantastic opportunity to stay motivated when it comes to your workout. They act as a sort of "workout buddy". There for you when you need the motivation, but also they can keep you mindful of how you treat your body, help you adjust future workouts and can give you a barometer of how successful your training is. A good way to meet goals.
*Source: Achieving Goals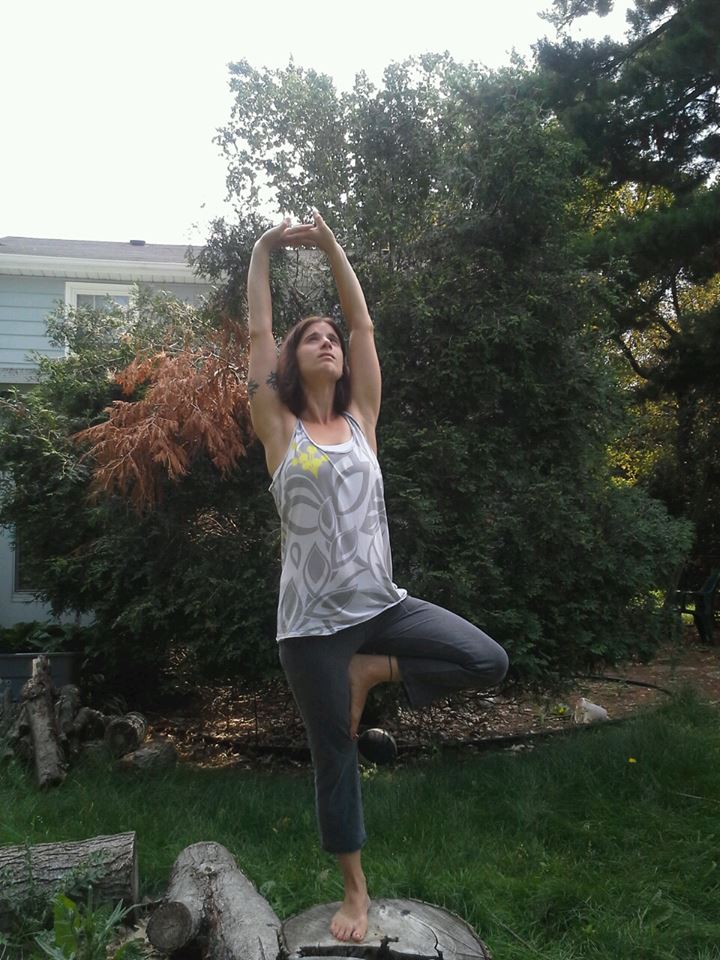 I am a devoted mother, wife and yogi with a passion for fitness and writing. I am a certified and registered 500 hour yoga teacher and have been teaching since 2013. When I am not teaching yoga or spending time with my family, you can find me somewhere on a hiking trail in the mountains of Southern Colorado or walking my dog Queenie.