Beast Protein Powder from Beast Sports has been making rounds in the market for quite some time now, so I thought I'd sit down and do a little research on this popular work-out supplement. I went through countless reviews and read up all the information I could find on Beast Protein Powder, and I was pleasantly surprised to find that it has a solid patronage – and for good reasons.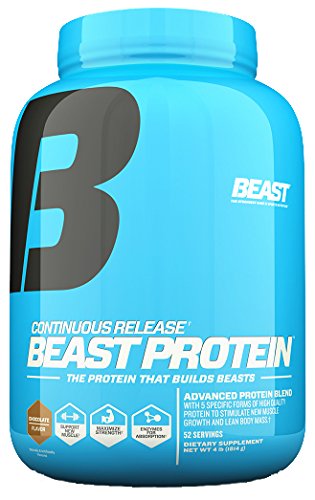 In terms of texture, taste, and its effects on muscle mass, a lot of the Beast Protein flavor variations might very well be some of the most effective choices on the market. The product combines just the right ratio of nutrients and comes in a variety of palatable flavors that make it a whole lot easier on the tastebuds.
Of course, there are a few flavors that could have been improved, and yes, it has been said to upset a few stomachs that have tried it. But I think the Beast Protein Powder's flaws aren't significant enough to outweigh its benefits. So in totality, I believe it really is still worth the purchase.
Now, if you're a dedicated gym buff or if you're a work-out newbie, I'm here to offer some helpful information. Read on through to find out why I think you should give Beast Protein Powder a shot and how it just might be able to help you achieve those fitness goals sooner.
Industry Standard Nutritional Profile
The first thing anyone looks at when buying protein powder is the nutritional profile of the formulation. This will essentially determine whether or not a specific protein powder – or work-out supplement for that matter – will offer anything to benefit your goals.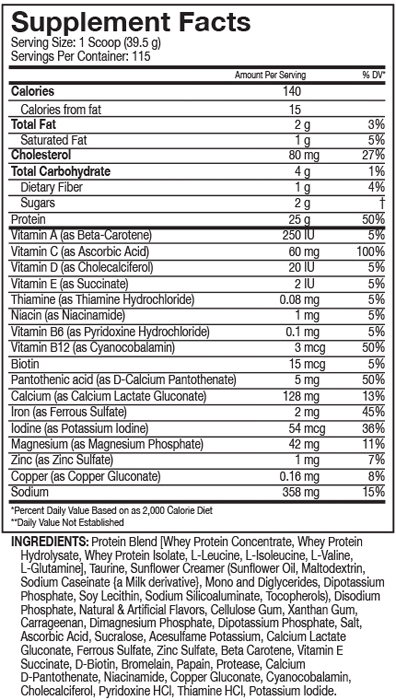 I have to admit, there's nothing surprising about the Beast Protein Powder formulation. Each serving contains 25mg of protein, 135mg of sodium, 2g of sugar, 5g of carbohydrates, and 75mg of cholesterol which all come together to total 140 calories. All in all, the Beast Protein profile uses pretty much the same numbers as other choices available.
For instance, one of its main competitors – Whey Gold Standard – features similar values with minor discrepancies. Perhaps the most notable difference is that Beast Protein has a tad more cholesterol and slightly more calories. Of course, this would matter for someone who's particularly strict when it comes to the values of their macros. But for casual gym goers who just want to bulk up minus the in-depth science, it might not actually result to too much of a difference.
When it all comes right down to it, the Beast Protein nutritional profile is what you would expect. And that's exactly why it comes so close to other protein powders in the market in terms of popularity. Because there isn't much of a surprise, they all perform pretty much the same way. So while the Beast Protein profile might not wow you, it's definitely effective as far as muscle gain goes.
Taste and Texture are Impressive on the Overall
One of the biggest complaints people have with protein powders is that they can taste pretty nasty. And because they're mixed in with milk, juice, or plain water, that unpalatable taste can shine through all too well. The result? Users tend to avoid protein powders simply because they can't bring themselves to down such an unpleasant taste and texture.
Impressively though, Beast Protein has managed to tweak its formulation. Its flavor and feel are much easier on the palate. The powder has a very mild grainy texture which is a whole lot easier to consume compared to other powders. For example, choices like Combat tend to feel super thick and sandy. So many of its buyers find it difficult to stay faithful to the fitness dream when drinking protein starts to feel like a painful chore.
I do have to mention though that while some of Beast Protein's flavors are spot on, the company seems to have failed to achieve the same consistency across the board. Both of the product's flavors that use chocolate are subpar. This is especially apparent when compared to the Vanilla and Cookies and Cream flavors. So if you were planning to purchase, make sure you avoid the Chocolate and the Chocolate Peanut Butter variations.
One of the Few Continuous Release Protein Powders
If you were looking for a continuous release protein powder, then you've found one of the few. Beast Protein is one of a limited number of products that promise this unique type of formulation. The Beast Protein Powder formulation claims to continuously release proteins into your system for several hours after consumption to help stimulate muscle growth and repair damaged tissues.
For this reason, the formulation works exceptionally well at maximizing your gains because it works more intensely over a longer period of time. This is compared to other protein powders whose results only last for a few minutes or a few hours after it's consumed. What's more, the powder also incorporates a greater number of enzymes that make the absorption of protein a lot faster. So what you get are more noticeable results sooner after you start your work-out campaign.
Uses 5 Different Kinds of Protein
Another thing worth discussing is the type of protein that Beast Protein uses. Because the different forms of the protein can have different effects on your outcomes, the product uses a combination of 5 of the most popular protein types to help you achieve greater gains.
Beast Protein incorporates whey protein concentrate, whey protein isolate, whey protein hydrolysate, micellar casein, and egg white albumin to give you the combined benefits of these powerful protein types. That said, the Beast Protein Powder is much more capable of maximizing your strength and increasing your energy because it uses a wider variety of proteins.
The issue here is that the company has yet to release a vegetarian or vegan alternative for users with dietary restrictions. What's more, it would have been nice to see some plant-based proteins tossed into the mix just to improve the product's nutritional value on the overall.
A Complete Amino Acid Profile
Think of amino acids as essential characters in the formation of proteins and in the process of metabolism. With a complete amino acid profile, Beast Protein Powder makes for a much more efficient protein synthesis. It also helps increase the rate at which your body processes all the different components of the powder to put them to use sooner.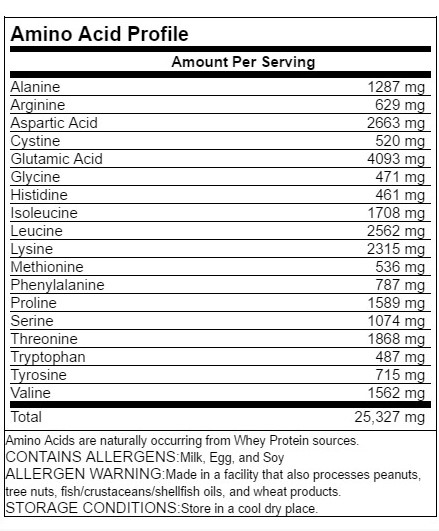 With that, Beast Protein Powder starts working on your body shortly after consumption, so you can be sure that every minute you spend in the gym isn't put to waste. This eliminates a lot of the guesswork that people have to endure when trying to figure out the best time to take a protein shake before heading for the gym.
A Word on Upset Stomachs
On the overall, I think the Beast Protein Powder does well when it comes to its core purpose which is to increase muscle mass. But there is one major downside that could dictate whether or not you choose to try the formulation altogether. That is that it has been said to cause stomach upset.
No one is really sure why Beast Protein has the tendency to cause an upset stomach for select users. Some assume that it's because of the expansive combination of a number of different proteins. Others suggest that maybe it's because of the egg white albumin. Whatever the reason, there have been a number of complaints pointing out this side effect. So be sure to give it a try before you decide to dedicate to the product.
What I Like About the Beast Protein Powder
5 different types of protein make it highly efficient at building muscle. It offers all the benefits of various forms of protein in one complete mix.
Continuous release formulation works steadily over a longer period of time. This means you can improve the gains of a single work-out session.
Vanilla and Cookies and Cream flavors are both impressively palatable. It's much easier to stick to the regimen without having to force the formula down your throat.
Not a single protein is wasted thanks to Beast's complete amino acid profile. It promises to optimize your metabolism for faster, more aggressive results.
Relatively affordable compared to its competitors.
What Needs Improvement
Lack of vegetarian or vegan alternatives means it's not an option for individuals with dietary limitations.
Doesn't include of any sort of plant protein.
Chocolate and Chocolate Peanut Butter flavors are subpar in terms of taste.
May cause an upset stomach.
The Verdict
For the price that it comes at, I'd have to say that the Beast Protein Powder is a purchase you should definitely make. Although the nutritional profile isn't astoundingly different or unique, it gets the job done. And for a lower price than similar formulations, it's definitely a steal.
Of course, some downsides like the tendency to develop an upset stomach might seem like a deal breaker. But if the formulation does work out for you without a hitch, you can be certain that you've found a work-out companion for keeps.