by
The Stamina 1215 Orbital Rower is an affordable piece of gym equipment that has made its way into thousands of home gyms across the country. But is it really worth all the hype? I did some digging to learn more about this budget-friendly exercise machine, and it seems there's a reason why it comes at a surprisingly affordable cost.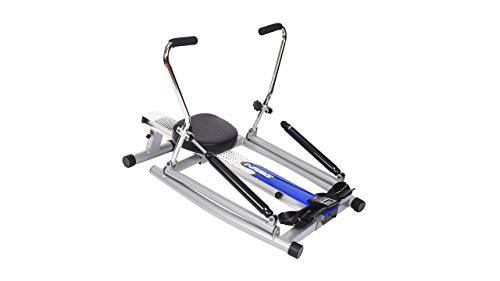 From its faulty metal frame to the strange and inconvenient design, I can't bring myself to recommend this rower. Instead, I think you'd be better off checking out the Sunny Health & Fitness SF-RW5639 which isn't only a whole lot cheaper, but also so much easier to use.
Now if you're still interested in learning about the Stamina 1215 Orbital Rower, just read on through. Here I discuss all of the details that make this seemingly impressive home gym addition a monumental flop.
Poor Construction Risks Disastrous Results
What most of those who purchased the 1215 Orbital Rower noticed right off the bat is the welding. The joints that keep the different sections of the metal frame together might look and feel too flimsy for comfort. In some cases, the welding job was so poor that you could actually see through the joint.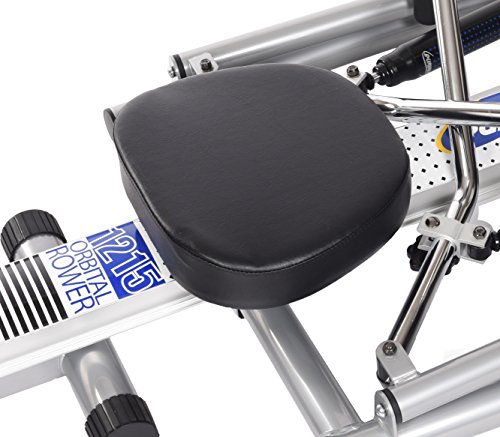 That's not the only problem with this rower's construction. The moving seat isn't padded enough to keep your bum comfortable. On top of that, the cushion can wear out and even completely flatten down after just a few months of use. According to some, this was the biggest issue with the design. And because lots of buyers call customer support for this specific problem, waiting for a replacement part can take an eternity.
Finally, I also want to talk about the bearing that keeps the seat in place. Take a look under the contraption, and you'll find plastic ball bearings that glide along the rolling track to move your seat forwards and backwards. These are exceptionally prone to wear and tear, and prove to be the most vulnerable part of the entire design.
This can spell disaster in the long term, especially because this is the part of the machine that bears your weight.
Inefficient Design Can Cause Some Head Scratching
Another thing that made the 1215 Orbital Rower a bad choice is its inefficient design. These machines are supposed to be designed specifically for home users. So anything that complicates operation can make it confusing and impractical for a home gym.
Once you sit on the machine, you might find that it's really hard to row because of such great resistance even at the lowest setting. Unfortunately, what the manufacturer fails to make more apparent is the fact that the lowest setting "1" is actually the highest resistance. Placing the adjustment to setting 5 gives you a much easier experience which is recommended for beginners.
Unfortunately, because most of us take it to mean that 5 is greater than 1, the machine doesn't really shine with that kind of common sense that could make using it possible from just a glance.
Another thing that makes it a clumsy design is the lack of decent tension mechanisms. The arms are supposedly adjustable by way of a dedicated tension adjustment system on each side.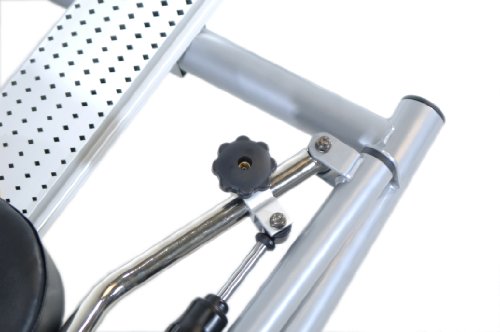 But because it doesn't latch on tightly enough, the arms lose tension after a few rows and require readjustment. Another thing, the seat can't be locked in place. So if you were planning to use this rower for any exercises other than the suggested, then you'd be better off with a different model altogether.
Small Margin for Postural Error
We all know that workout machines require users to assume specific postures to maximize the contraption's benefits. But with the 1215 Orbit Rower, it seems there's a very small margin for postural error.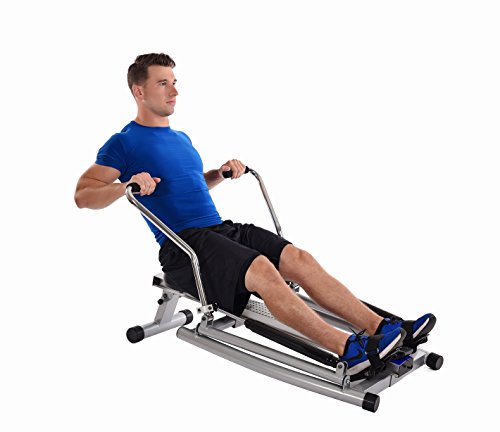 The device calls for a very specific user position, and deviating even slightly could significantly reduce the benefit you get out of your effort. Sadly, the machine doesn't even come with a guide to help you achieve the right posture. So you're either going to have to look up how to do it online, or you might end up trying to figure out for yourself.
This entire issue stems from the fact that the machine uses a very specific design that doesn't offer a lot of space. That's another result of its highly compact build, which might be ideal for storage reasons, but totally bites when you think of its strict postural requirements.
A Few High Notes
Sure, I don't love the 1215 Orbit Rower. But it isn't horrible all around. For instance, I do appreciate the ultra-compact design. The machine's arms tuck in conveniently to save up space, so you can put the whole contraption away when not in use. Sure, it does weigh a little over half a hundred pounds, so moving it around might be a workout in and of itself.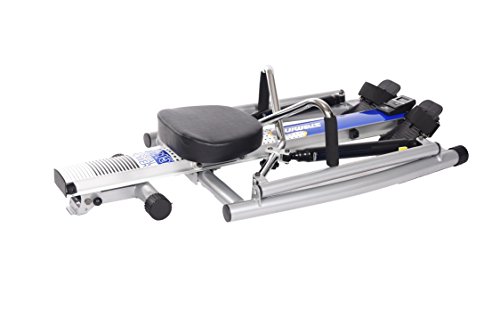 In terms of functioning, it's really not so bad either. The machine glides smoothly and silently, so it really is a joy to use when you get passed the initial design issues. The free motion arms also make it possible for users with bigger abdomens to achieve a more comfortable row, as fixed arms would have a tendency to cause the user to spread their legs apart at the end of the pull.
Pros of the Stamina 1215 Orbital Row Machine
Compact design makes it ideal for small home gyms
Free motion arms help accommodate heftier users.
Much more affordable than a lot of other choices.
Silent and smooth operation.
Some Pretty Disappointing Downsides
Sloppy welding and paint job makes the entire machine feel rickety and faulty.
Poorly cushioned seat could be painful on the bum and may require replacement not long after purchase.
Plastic bearings can wear away with time, making the entire machine both inefficient and dangerous.
Heavy construction at 52 pounds makes the machine cumbersome to move around.
Number settings are indicated backwards, so the first increment might seem like the easiest despite it offering the most resistance.
Arm tension can be set, however doesn't lock as efficiently so readjustments are necessary.
You'd be lucky to get a replacement part soon after you request one.
Possible Alternatives
If you weren't happy with what you learned about the 1215, don't sweat it. There are lots of other fish in the sea, or in this case, rowers in the market! Personally, I think the Sunny Health & Fitness SF-RW5639 makes a superb alternative to the 1215 simply because of its reasonable price point and better quality design and build.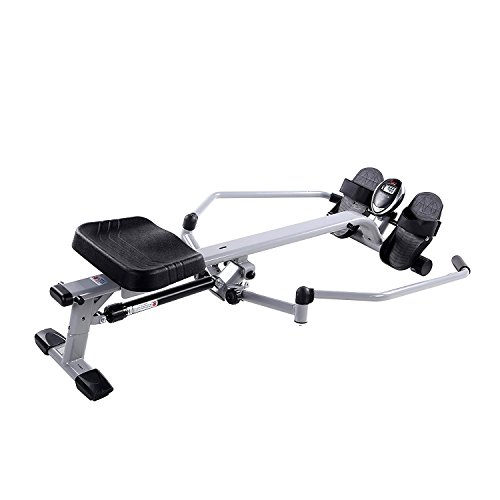 For those who were hoping to splurge a little more, the Concept2 Model E Indoor Rowing Machine is an elite piece of home gym equipment that costs a really pretty penny – and for good reasons. This top-of-the-line rowing machine boasts a performance monitor, compact design, smooth gliding mechanism, and super high quality build and materials to give you a durable, long-lasting piece of equipment you can really be proud of.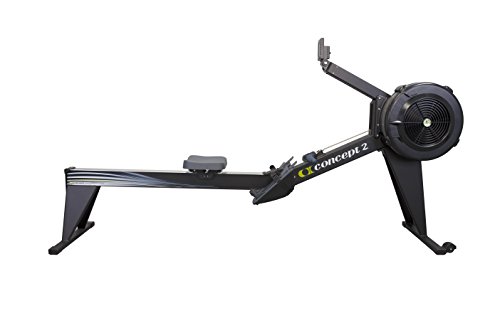 Finally, a last recommendation I can make is the XTERRA ERG200 Folding Magnetic Resistance Rower. Falling within the same price range as the 1215 Orbit Rower, this machine just offers much better performance for its worth.
It comes equipped with a large 3.7 inch LCD monitor for performance tracking, 8 levels of magnetic resistance, and an aluminum frame that's both lightweight and durable. I also want to point out that the seat on this thing is nothing short of a dream. So if you want to spend a few lengthy hours just rowing away, the ERG200 will make an excellent seat for your bum.
The Bottom Line
Unfortunately, the Stamina 1215 Orbit Rower just really didn't make the cut based on my standards. Overall, the design seems rushed, poorly thought-out, and sloppily executed. So even if it comes at a reasonable cost, it's not something I can recommend. Especially when you think of the fact that there are lots of other great picks within the same price range, it becomes hard to see the 1215 Orbit as a worthy purchase.
So which rower machine should you check out instead? If you want something in the same price bracket, I highly recommend the Sunny Health & Fitness SF-RW5639 or the ERG200 from XTERRA. Both of these designs offer some pretty solid functionality and ease of use despite their light price tags.
For those who want a solid investment for their home gyms, then the Concept2 Model E Indoor Rowing Machine is hands-down one of the smartest purchases you can make. This premium piece of home gym machinery is seamless and near flawless, giving you an efficient and effective rowing experience unlike any other.