by
When it comes to nutritional products to help you lose weight, the marketing guys have gone into overdrive. The promises are endless, but the reality is something else entirely. Two products that appear to actually live up to a portion of the hype are Isagenix Isashake and Thrive by Le Vel. In this article we'll put Isagenix and Thrive head to head to allow you to make a smart fat loss supplement buying decision.
Isagenix Isalean Shake: An Honest Appraisal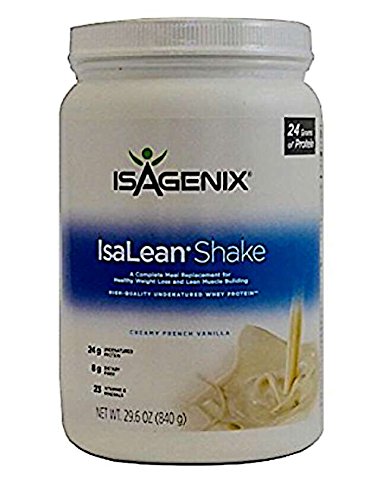 The Isagenic Isalean Shake is a meal replacement shake powder. It contains 24 grams of protein to allow you to maintain your lean muscle tissue while also staving off hunger pangs. It is made up of a combination of whey and milk based proteins, carbohydrates, healthy fats and fiber. 21 vitamins and minerals are included to provide a complete meal alternative.
The people who make Isalean Shake claim that its unique selling point is the fact that is based upon the Myo-IsaLean Complex, which is a blend of high quality whey and milk protein from cows not treated with hormones or routine antibiotics. These milk sources are from New Zealand.
With Isagenix Isalean you get 240 calories per serving. It is recommended that you take two shakes per day.
Isagenix contains more calories than the majority of other weight loss shake powders out there, which are usually around 180 calories. At two shakes per day,  you will be taking in 120 more calories per day on this product than you will in many of the others on the market.
Of the 240 calories in Isagenix,  55 are derived from fat. That is a full one quarter of the calories in the product!
Now let's take a look at the Myo-IsaLean Complex. It is made up of whey protein concentrate. This is the lowest yield of whey protein which still has the fat and lactose left in it. This is problematic for people who have a lactose intolerance, potentially causing digestive issues and bloating. Whey protein concentrate will only yield between 29 and 89 percent protein by weight.
Another component of the complex is milk protein concentrate. This provides you with a yield of between 40 and 90 percent protein by weight. Just like whey protein concentrate, this one also retains the lactose, carbs and fat.
The Myo-IsaLean Complex blend also contains low heated non-fat dry milk. This is a processed form of milk with the water and cream removed. However, it still retains natural sugars and protein.
Isagenix contains 11 grams of sugars that are derived from fructose, which is a fruit sugar. This sugar is extracted from fruit and added to the powder blend in order to provide flavor and taste. However, there are problems with this process. A clinical study out of Louisiana State University stated that fructose is a 'potential risk factor for cardiovascular disease.'
When extracted from its natural environment, fructose can actually be a contributing factor to obesity. It will also not act as an appetite suppressant, as some people claim. The Journal of Clinical Endocrinology & Metabolism stated that fructose could 'contribute to weight gain and obesity.'
Isagenix comes in the following four flavors:
The majority of online reviewers give favorable opinions as to the taste, with Creamy Dutch Chocolate being the favorite. The shake powder mixes well and does leave any residue or clumpiness in your shake container.
Isagenix is sold at a fairly exorbitant price. If taken twice per day, each tub will last for just 28 days. When purchased directly from the manufacturer's website, you will also be encouraged to provide your payment details for an ongoing supply of the product which will slowly but steadily deplete your credit card. if you do decide to purchase this product, we strongly advise doing so from Amazon in order to avoid this.
Thrive Review

The Thrive weight loss shake powder is a part of a complete weight loss program called the Thrive Experience. This is an 8-week program that is designed to people to reach peak physical and mental well-being. The 8-week program promises that you will see dramatic improvement in terms of your weight management, cognitive performance, digestive and immune support, healthy joint function, lean muscle mass, and anti-aging.
The Thrive experience is a combination of a Thrive premium lifestyle capsule, the Thrive ultra micronized shake mix, and what the official website called their 'Premium Lifestyle Derma Fusion' technology.
The Thrive shake is made up of a proprietary blend that consisits of garcinia fruit extract, oat fiber, caffeine derived from black tea, lactoballicus acidipholus, rice bran, Amylase 5000, Bromelain 600 GDU, cardoman seed extract, Cellulase 1000, ginger root extract, Lipase 1000, Papain 6000, Protease 5000 and Cinnamon bark extract.
That is a lot of ingredients that we have no idea of the actual dosage of. That puts you, the consumer, at a major disadvantage, as you have no idea whether or not clinical dosages have been met for ingredients that have some clinical backing. If this product contains less than 200mg of caffeine per serve, for example, that will not provide a sufficient amount to act as a thermogenic weight loss stimulator.
In fact, Le-Vel, the company who put out the Thrive Experience, do not ever claim that Thrive is a meal replacement intended for weight loss – it is simply a part of the overall lifestyle experience.
In addition to the proprietary blend detailed above, the first two ingredients on the package listing are maltodextrin and soy protein. Maltodextrin is a polysaccharide, which is an artificial sugar that is used regularly as a food additive. It is made by either combining corn with wheat or rice with potatoes and tapioca and produces a mild, sweet taste. Soy protein has been in the news as of late due to the fact that most of the soy coming into the US has been genetically modified. This poses potential problems regarding side effects.
Thrive provides you with 15 grams of protein per serve. This compares with 24 grams from Isagenix. However, the advantage of the Thrive protein source is that it is plant derived and, therefore, does not contain lactose, making it more palatable to the millions of people who are lactose intolerant.
Thrive contains 5 grams of fiber, which is about the same amount as you will get in a single serving of Isagenix.
The proprietary blend contains garcinia fruit extract, which has been shown to act as an effective appetite suppressant. However, we have no idea as to the dosage of this ingredient. Thrive contains less sugar than Isagenix at just 2 grams per serving. It's flavor is provided by both sucralose and stevia. Stevia is a far healthier sugar alternative than sucralose so we are not sue why they included both rather than just increasing the stevia amount.
Each container of Thrive provides you with 16 servings. If you are using the product as a weight loss meal replacement you should take it twice per day. That means that a container will last you for just over a week. The cost of doing so will be roughly comparable to what you would pay for Isagenix.
Thrive does not mix overly well. Most users reported an uneven consistency along with grittiness and some residue in the bottom of the cup. Once they got past the chalkiness, most people quite enjoyed the taste.
Thrive shake is available in three flavors – vanilla, chocolate and strawberry. You can mix it with water or milk. Milk with provide you with the better taste, but keep in mind that mixing it with milk will provide you with extra calories. When mixed with water, Thrive will put 110 calories into your body. This is less than half of the 240 calories you get with each serving of Isagenix shake. That is a huge difference if you are using the product as a meal replacement.
On of the key considerations when taking a product as a meal replacement is its vitamin and mineral content. It should provide you with everything that you get when you are eating whole foods. Thrive provides you with 20 vitamins and minerals at an average dosage of around 50 percent of the recommended daily intake. This is quite comparable to the Isagenix shake powder.
A number of online reviewers have mentioned that the user instructions for Thrive are quite unclear. It mentions on the instructions that each packet can be used for two shakes, which seems a little odd.
Thrive VS Isagenix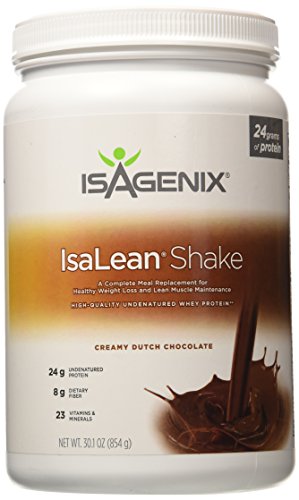 Having thoroughly considered both products, which should you choose, Isagenix or Thrive. We have identified potential areas of concern with both products. However, weighing them up and considering that we intend to use the product primarily as a meal replacement, we would go for Thrive. The biggest factor in this decision is the much lower calorie count per serving, while also providing the essential vitamins and minerals that you need to offset not eating a whole food meal.
Thrive is also based upon plant-derived proteins (soy) so there will be no issue for people who are lactose intolerant. That being said, however, you should be mindful that Thrive does contain maltodextrin and soy, both of which may cause unwanted side effects.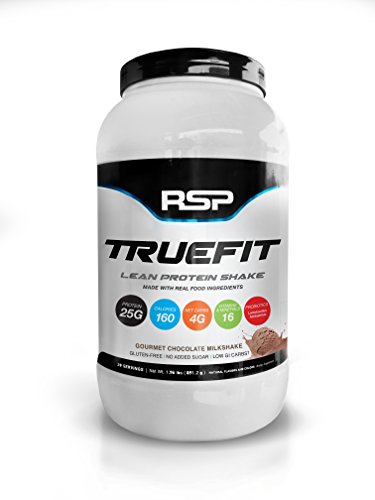 If you are after a meal replacement that offers all of the goodness that you get from Isagenix and Thrive without any of the negatives, we suggest you check out RSP True Fit. This product contains 25 grams of naturally occurring whey protein, 5 grams of branch chain amino acids and 4 grams of glutamine. You also get 8 grams of fiber and 3 grams of healthy fats in a total calorie count of 160 calories. On top of all of that, the blend includes 12 Non-GMO fruit and vegetables and 16 essential vitamins and minerals.