by
When it comes to quality home fitness equipment, Bowflex has stood the test of time. For more than 30 years, the company has been putting out a range of top quality, innovative home fitness products.
In the realm of cardio equipment, recent years have seen the entry onto the market of both the Max Trainer and the Treadclimber lines. Both of these offerings have had great reviews and have been hugely popular. So how do you choose between them?  The answer is that the Max Trainer provides a more intense and whole body workout and the Bowflex Treadclimber is better suited for entry to mid-level fitness focus without the upper body element.
Max Trainer vs Treadclimber
The Bowflex Max Trainer and the Treadclimber are both cardio workout machines. At first glance they look quite alike, which may lead to some confusion over which one is better for a certain application.  In fact, each machine is quite distinct. Let's take a look at them individually.
The Bowflex Max Trainer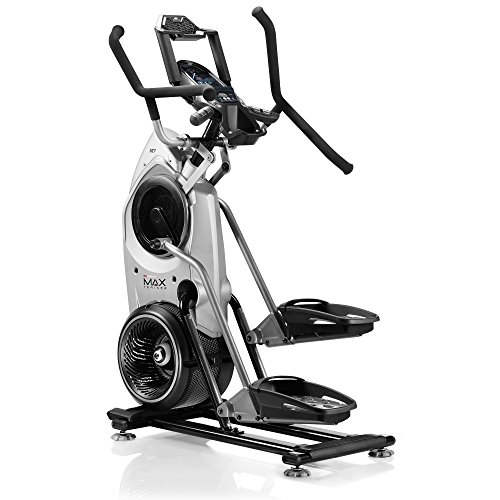 The Bowflex Max Trainer is a combination between an elliptical and a stair steeper. Training is done in a smooth elliptical motion that involves pushing through the quads and glutes and pulling with the arms.
Even though it looks like a normal elliptical machine, the Max Trainer is a lot more than that. It is actually capable of burning 2-3 times more calories than the average elliptical.
The Bowflex Max Trainer series is made up of three machines:
the Max M3
the Max M5
the Max M7
The point of difference with the Max Trainer series is that they combine the elliptical motion of an elliptical trainer with the power and effectiveness of a stair stepper machine. The Max Trainer combines the calorie burning effects of both aerobic and anaerobic exercise to double the calorie burn.
Let's now take  look at each of the 3 Max Trainer models.
Bowflex Max Trainer M3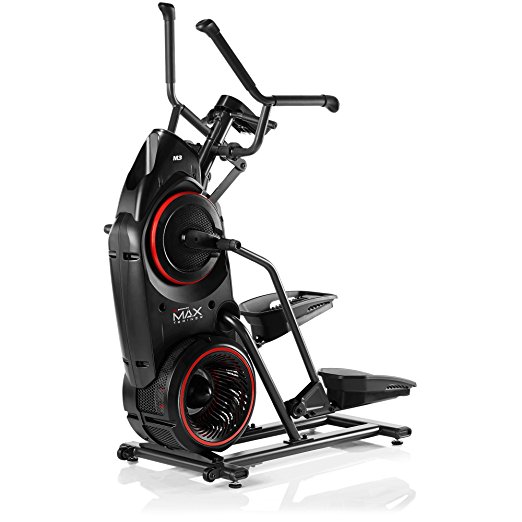 The Bowflex Max Trainer M3 is a hybrid between an elliptical and a stair stepper. This provides for full body engagement, which is far more than you would get from doing either exercise by itself. There aren't many other machines out there – we can't think of any – that gives you a real muscular workout while it works your cardiovascular system. Yet that is precisely what the Max Trainer M3 does.
The Max Trainer is also incredibly time efficient. In a 15 minute workout, you can burn around 280 calories, which is about triple what you would achieve when training on an elliptical machine. At the same time, you are working every muscle group in your body. That mens that you no longer have to go from aerobic to anaerobic workouts or vice versa – you are doing both at the same time!
The Bowflex Max Trainer M3 provides you with a no impact workout. On this machine, it is virtually impossible to over strain because the Max Trainer allows you to fit into its natural motion groove. More than that, the M3 provides you with a very comfortable (but not easy) workout. The foot pads are oversized, allowing you to find and maintain just the right foot angle. You also get a cup holder and a mounting device for your tablet or iPhone.
The Bowflex Max Trainer M3 is a very sleekly designed, solidly designed machine. It supports  a maximum user weight of up to 300 pounds.
BowFlex Max Trainer M5
The Bowflex Max Trainer M5 is the mid range Max Trainer. It provides you with everything you get on the M3, with the following extras:
16 Levels of Resistance
The Bowflex Max Trainer M5 allows you to adjust the training resistance as you get stronger and fitter. This means that you can personalize you workout. To get stronger and add muscle, make the resistance higher and if you want to focus on cardio benefits, lower the resistance.
9 Preset Fitness Programs
You get 9 preset fitness programs on the Bowflex Max Trainer M5. That allows you to focus on a specific training outcome, such as calorie burn, conditioning or muscle gain.
Music
On the Bowflex Max Trainer M5, a pair of high spec speakers and integrated Bluetooth technology allow you to listen to your favorite music as you are training.
Quality Display
The display monitor on the Bowflex Max Trainer M5 is of the highest quality. It is backlit, making it easy to read in any light.
Light Weight
The Bowflex Max Trainer M5 is a streamlined, attractive looking machine. Though solid and sturdy, it is also extremely light weight and portable. This makes it a smart choice for people who are limited by confined spaces.
Bowflex Max Trainer M7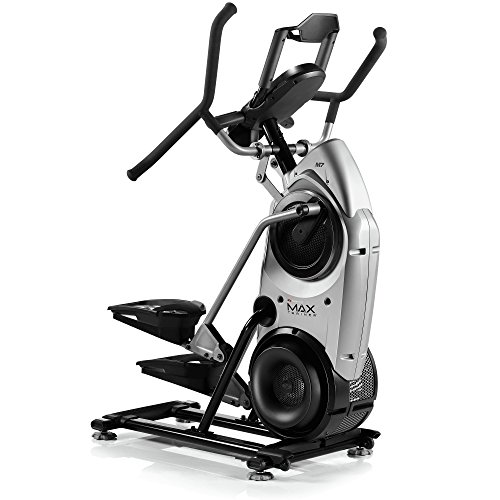 The Bowflex Max Trainer M7 is the top of the range in the Max Trainer line.  In addition to everything that comes with the M3 and M5 models, the M7 also gives you a personalized coaching system that guides you through your sessions. You also get 20 levels of graduated resistance, allowing you to personalize your training to a greater degree than with the other two models.
The Bowflex Treadclimber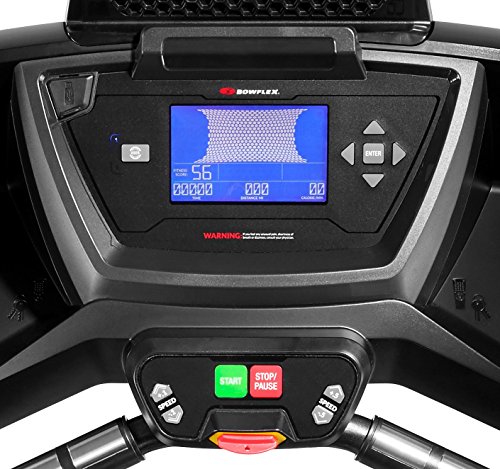 The Bowflex Treadclimber provides you with two stepping tracks that are similar to the running bed of a treadmill. Yet, each track operates separately and has the ability to lift up and down in a stair climbing motion. This allows you to achieve more lift and resistance.
The Treadclimber features a unique 3 in one design, combining the movements of a stepper, treadmill and elliptical. This effectively triples the effectiveness of the exercise, allowing you to burn more calories more effectively. On fact, it allows you to burn up to 3 times as many calories as running on a treadmill, and without the stress that running outs on your joints.
The Bowflex Treadclimber comes in two models:
These two models differ in terms of their price, programs and resistance levels.
The increased exercise angle of the Bowflex Treadclimber allows you to burn more calories more effectively. Because of the unique mechanism used on the Treadclimber, you get greater flexibility of angle adjustment.
The Bowflex Treadclimber has an all-new, revamped digital display monitor. It provides you more in terms of personalized coaching, motivational elements and fitness tracking. On the TC200 you get five different training programs as follows:
Just Walk
Calorie Goal
Time Goal
Distance Goal
Intervals
The Bowflex Treadclimber provides you with multiple user profiles. On the TC100 there are 2 user profiles, while the TC200 gives you 4 profiles. In terms of pulse monitoring, the TC100 provides you with a handle bar grip heart rate sensor. However, when you buy the TC200, you get a chest strap heart rate monitor. This provides you with the most accurate pulse monitor you can get on a home fitness machine.
Just like the Max Trainer, the Bowflex Treadclimber is a very low impact form of cardio exercise. Neither of them place the stress on your ankles and knees that you get from running on the treadmill. The max speed that you can achieve on the TC100 is 4.0 miles per hour. The max speed on the TC200 is 4.5 miles per hour.
In terms of warranty, the TC100 provides you with a two-year warranty and the TC200 provides you with a three year whole of machine warranty.
Max Trainer vs Treadclimber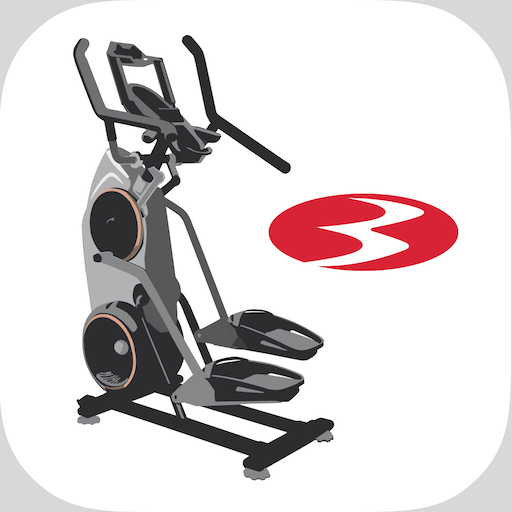 Now that we've taken a look at the Max Trainer and the Treadclimber separately, let's see how they compare side-by-side. We'll start with the similarities.
Similarities
Both Machines Come from the Bowflex Factory
Bowflex are well established as suppliers of top quality home fitness equipment. That proves true on both of these model types. They both use high spec materials and are constructed under stringent product quality guidelines. As a result, there is no difference between them in terms of manufacture – they are both excellent.
Similar Prices
When it comes to price, there is not much to separate the Bowflex Treadclimber and the Max Trainer. The Max Trainer M5 is similarly priced to the Treadclimber TC100, while the Max Trainer M7 is about the same price as the Treadclimber TC200. Both of these have a higher price tag than some people like. If you want a cheaper option, check out the budget elliptical options in our Best Elliptical Under $500 article.
Both Ramp Up Your Calorie Burn
Both the Bowflex Treadclimber and the Max Trainer promise to burn calories at up to 3 times the rate that you would get with traditional steady state cardio. This makes both of them great choices for fat burning cardio exercise.
Both Provide the Accessories that You'd Expect
When you invest in a home exercise cardio machine you expect it to come with certain extras. These include a water bottle holder, speakers and input for your iPhone, Bluetooth and the means to support your tablet or a magazine. Both the Bowflex Treadclimber and the Max Trainer provide you with these things.
Differences
Full Body Workout on Max Trainer
While the Treadclimber will give you an effective lower body workout while also burning a lot of calories, the Max Trainer is designed to work your entire body. That means that your chest, back, shoulders and arms will get a challenging workout along with your legs.
The Treadclimber Is More Effective For Your Lower Body
While it does not allow you to effectively work the upper body (apart from holding the stabilizer handles), the Treadclimber will give you better lower body workouts. The unique mechanism of the individual treads allows you to more effectively hit your glutes, quads and hamstrings.
Max Trainer Burns More Calories
Due primarily to the fact that it works your entire body the Max Trainer will burn about one third more calories than the Treadclimber. A fifteen minute workout on the Max Trainer M3 will burn around 280 calories, compared with about 200 calories on both the TC100 and TC200 Treadclimber.
So, Which One Should You Buy?
As we've seen, there are pros and cons for both the Max Trainer and the Treadclimber. The one you end up choosing will, ultimately, depend on just what your workout goal is.
If you are looking for a machine that will give you a casual workout in which you can regulate the intensity from light to moderate, then you are better off choosing the Bowflex Treadclimber. The Treadclimber will also give you a more casual workout. So, if you think you'll be watching TV or casually listening to music whole working out, then the Treadclimber is the machine for you.
People who are used to using, and don't want to move too far away from, a treadmill, will also be better off with the Bowflex Treadclimber.  Because the Treadclimber is more leg centric, those who are especially interested in shaping, toning and building their legs will also find the Bowflex Treadclimber to be the better option.
People who are primarily interested in losing body fat will find that the Bowflex Max Trainer is the wiser choice. The Bowflex Max Trainer will burn more calories in a shorter amount of time, allowing you to get and stay into a caloric deficit.
The Bowflex Max Trainer is also better suited to hardcore workouts. You will be more focused on this machine – and you'll sweat more. There's little chance of watching TV when you are working out on the Max Trainer.
The Max Trainer is also the machine of choice when you are wanting to work your upper as well as your lower body. You will be able to provide your back, chest, arms and shoulders with a challenging workout while also hitting your legs and getting in a great cardio workout. As a result, the Max Trainer will allow you to far more effectively attain to full body definition.
Bottom Line
Both the Max Trainer and the Treadclimber are high quality home exercise machines. They are both constructed from top of the line materials, have superior anatomical design features, are compact and look great, with a stylish streamlined design. However, the two machines, although they look quite similar have different purposes. The one that is best for you will depend on what you want to achieve from your workout sessions.
The Treadclimber is more suited to the person who is either new to working out or is after a less intense, more relaxed workout. The big point of difference with the Max Trainer is that it provides a workout for the upper body, while the Treadclimber does not.  At the end of the day, you will experience a more intense workout with the Max Trainer