It wasn't long ago that turmeric was just another obscure spice, listed as an ingredient in Indian curry recipes.
Over the past several years, interest in turmeric has grown rapidly. Research on turmeric shows this spice to offer many benefits. Results of these studies highlight many anti-inflammatory, antioxidant, and other beneficial properties it can offer us.
Always being one to seek out natural ways to improve my health, I spent quite a lot of time researching turmeric in its natural and supplement form, and now I have no qualms saying I am a believer!
Out of all the countless turmeric supplements available, I believe BioSchwartz Turmeric Curcumin supplement to be the best on the market. It has everything you want from a quality turmeric supplement, at a price that wont break the bank!
Best Turmeric Supplement Reviews
BioSchwartz Turmeric Curcumin
BioSchwartz provides a well-rounded turmeric supplement, at a price that is more than fair. In BioSchwartz Turmeric Curcumin, you get 500mg of unprocessed turmeric root. Also included are 50mg of curcuminoids, and 3.3mg of BioPerine to aid in absorption.
Besides including all you'd want out of a quality turmeric supplement, BioSchwartz managed to keep their formulation free of allergens and gluten. It's made in the USA, and out of non-GMO ingredients.
Solgar Turmeric Root Extract
Solgar has built up a reputation for providing quality supplements, featuring highly-absorbable forms of ingredients. Their attention to detail ensures you're getting the most out of their product.
While Solgar's Turmeric Root Extract supplement only has roughly 80% of the turmeric of most of its competitors, it costs half as much. This makes it an easy choice if you're looking to keep costs down!
My only issue with this product is that it doesn't include black pepper in any form, which I think should be included in all turmeric supplements.
1MD Advanced Turmeric Curcumin X285
If you're looking to get a little extra out of your turmeric supplement, consider giving 1MD Advanced Turmeric Curcumin a try.
It contains 400 mg of highly available turmeric in the form of Longvida Optimized Curcumin Extract and 666mg of WokVel Boswellia Serrata. Under clinical studies, both were found to improve your health in many ways.
I like that they don't include any filler or additive ingredients in their formulation. It's produced in an FDA-approved facility in the US out of all natural ingredients, which is also a plus.
Since black pepper is so needed to help the body absorb turmeric/curcumin, I think it should have been included in this supplement. That's one downside for me.
NativOrganics – Turmeric Curcumin Supplement
NativOrganic's Turmeric Curcumin Supplement is a very well rounded supplement. It packs a whole lot of ingredients into one small capsule. It not only provides you with a hefty 620 mg dose of turmeric extract but also includes other beneficial ingredients. Some extras include ginger extract, mangosteen Super ORAC, and even goji berry!
Also included in this supplement is black pepper extract will helps aid your body's ability to absorb curcumin. This ensures you get the most out of the supplement.
All ingredients included in their product are USDA certified organic. They are dosed at appropriate amounts, to provide you with the results claimed on the tin.
Pukka – Organic Turmeric Lifekind
I've been familiar with Pukka as a brand for quite some time, and have been a frequent buyer of their herbal teas. I was surprised to find, upon doing my research, that Pukka also sells supplements. Their Organic Turmeric Lifekind is one of the best on the market, in fact!
Organic Turmeric Lifekind is not dosed as heavily as the other supplements on the list, which may be a pro or a con depending on how you look at it. I've never been one to shy away from taking the full dose right off the bat with products like this. But for those who are apprehensive, the modest 155 mg dose may be a selling point.
They've included piperine along with the turmeric, which to me should be mandatory for all turmeric supplements. Piperine aids with the absorption of turmeric, making it all the more effective.
Some other details worth noting are that their Lifekind Turmeric supplement is made from 100% vegan ingredients. Most of these are even organic!
I also like that they've included ginger, seaweed, and spirulina in addition to the above. These go to further improve the usefulness of this supplement.
Now Foods Turmeric and Bromelain Veg Capsules
Now Foods gets a lot of business from me! I enjoy a lot of their products because they provide quality formulated supplements at some of the lowest prices you'll find anywhere. I'm a regular buyer of their Vitamin D3 Capsules, as well as their Whole Psyllium Husk supplement.
Their Turmeric and Bromelain Veg Capsules are designed to help with joint pain and inflammation. I found them to be great after running a higher intensity week of lifting, where joint pain in my shoulders sometimes flares up. Before giving these I try, I would be incredibly stiff. After giving these a try, my shoulders have been pain-free and fully mobile no matter how tough my workouts get!
The Bromelain included in this supplement is an extract from pineapples. In combination with turmeric, Bromelain has a synergistic effect of sorts. It really takes the edge off of joint pain!
Yet again, this supplement features a vital lack of black pepper extract of some kind to aid in absorption and bring all the promised benefits.
Turmeric Supplement FAQs
What Are Turmeric and Curcumin?
Turmeric is a spice sourced from the roots of the flowering plant Curcuma Longa. It is in the same family of plants as ginger root, and looks quite similar, aside from its color, which is a vibrant shade of yellow.
Turmeric is most often found in the spice aisle of grocery stores and is used in a variety of recipes hailing from Asia. Probably most familiar is its use in curry powder, turmeric being the ingredient that gives it its yellow hue.
Turmeric is also available fresh, in the form of a root, where its flavor is many times more intense.
Turmeric has been used for hundreds of years in India to treat a variety of conditions and health issues including digestive issues, skin conditions, and minor pain.
The main active compound of turmeric and the one that gets the most attention is curcumin.
Curcumin makes up between 2 and 8 percent of turmeric preparations and is what gives it its vibrant color and unique flavor.
Curcumin has been studied extensively and is reported to be a powerful antioxidant, with anti-inflammatory, and anti-tumor properties.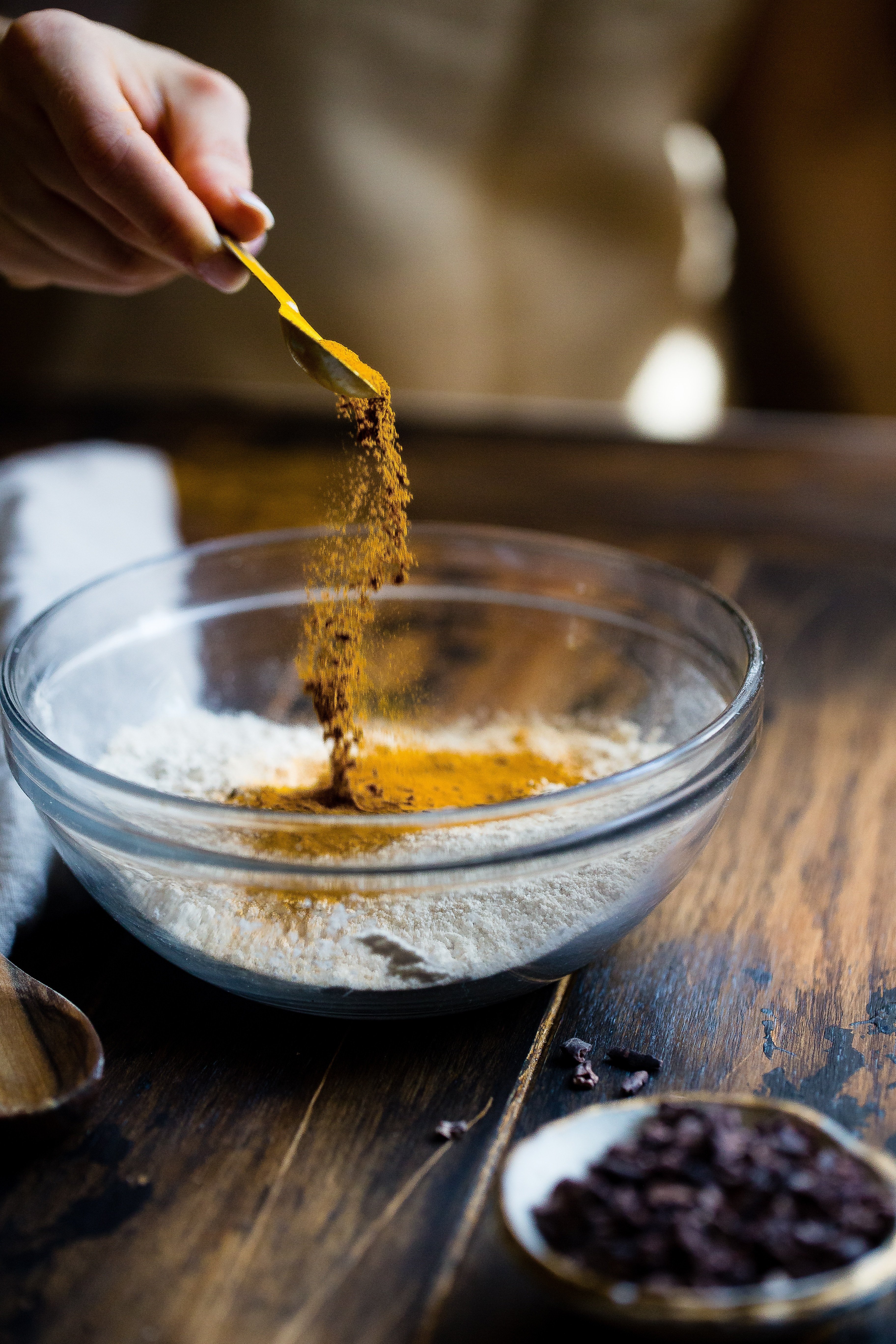 How Much Turmeric Should I Take?
Taking turmeric in its raw form is not really an effective way of gaining the benefits of this spice. With raw turmeric only containing roughly 3% curcumin, you're only getting 30 mg per gram of turmeric!
Dosage recommendations vary, depending on what you're using turmeric for. Some studies have found 80 mg a day to be enough to offer cognitive benefits, as well as anti-inflammatory effects, and improved blood lipid levels.
Other studies used doses as high as 500 mg, and up to even 2000 mg daily, in order to improve liver and kidney function.
To stay on the safe side, I recommend looking for a turmeric supplement with a dose of between 400 and 600 mg of turmeric. Be sure the supplement you choose also includes black pepper, in order to aid in absorption. If this dose isn't working for you, you can try using a little extra until you get the desired effect.
Turmeric Supplement Health Benefits
Over the past several years, research has uncovered many health benefits associated with turmeric.
I could easily write a book, with all the information out there on this spice! In the interest of keeping things short, I've highlighted just a few of the most sought after benefits of turmeric supplementation, in case you weren't aware of all this spice has to offer you.
Anti-Inflammatory
Turmeric is most often sought out for its anti-inflammatory properties. Lots of research has been done on this, and turmeric was found to be a great natural way to reduce pain and inflammation in your joints.
If you aren't familiar with inflammation, here's a brief explanation. Inflammation is a process that takes place in your body that is reported to cause a whole host of negative effects. Some of these include heart disease, cancer, and Alzheimer's disease, to name a few.
Antioxidant
Aside from offering you anti-inflammatory benefits, turmeric also is an amazing antioxidant. Antioxidants help fight off oxidation that occurs in your body on the cellular level. This oxidation is associated with many negative side effects and is what brings on the various signs of ageing.
Its antioxidant effects not only help fight off cellular oxidation but also promotes new cell growth as well! As a result, signs of both physical and mental ageing are slowed.
You may notice more youthful looking skin, better problem-solving skills, and improved memory recall as a result of upping your intake of turmeric.
May Slow Cancer Progression
Turmeric has shown potential as a possible way to slow the spread of cancerous cells in your body. It is even reported to help prevent cancer from forming!
Reduces Your Risk Of Developing Brain Diseases
Turmeric supplementation can increase growth hormone secretion in your brain. This has been found to slow the degeneration of brain cells and tissues. This points to it having the potential to reduce your risk of developing Alzheimer's disease and may even reduce symptoms of depression!
Relieves Joint Pain
If you suffer from arthritis or joint pain, turmeric and curcumin may be effective in providing you with relief. These are both powerful anti-inflammatory compounds. Some sufferers of rheumatoid arthritis report better results taking turmeric supplements, than when they took their usual arthritis medications.
Helps With a Variety Of Other Ailments
Turmeric benefits go on and on! Aside from what's listed above, turmeric is also able to help with many different ailments including:
High cholesterol
Crohn's disease
Fibromyalgia
Stomach pain
Headaches
Ringworm
Heartburn
Diabetes
Bloating
Sprains
Ulcers
IBS
This list is hardly exhaustive. Turmeric is reported to treat or aid in relieving symptoms of so many different conditions, it'd be a mistake for it to not be a regular part of your diet!
Turmeric Supplement Side Effects
Turmeric supplementation is generally considered safe for adults, with only minor side effects reported at higher doses. Taking any supplement for too long, or at especially high doses, is always with its risks.
The recommended dose for turmeric supplementation is 1500 mg a day.
If you go overboard and take too much turmeric on a regular basis, you may experience diarrhea. Some users have reported minor stomach ulcers as a result of overdosing on turmeric as well.
A general guideline with supplementation is to take things slow, and use moderation. You don't necessarily need to take the maximum dose of an ingredient in order to enjoy its effects.
You may be better off starting at a half-dose, and working your way up, over the course of a few weeks, if you're not getting results. Who knows, you might only need half of what's prescribed on the label. Can't argue with that!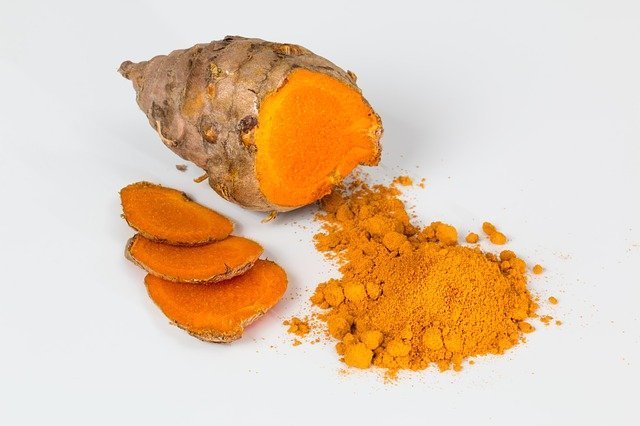 Wrapping Up 2020's Best Turmeric Supplement Review
BioSchwartz Turmeric Curcumin has provided me with relief for the pain in my shoulders like nothing else I have tried. I didn't want to go the prescription route, and tried the usual suspects, like Glucosamine and Chondroitin, but wasn't satisfied.
If you're looking for an affordable and natural way to improve your overall health, consider giving a turmeric supplement a try! You can't go wrong with any of these products. If nothing else, try a few curry recipes that go heavy on the turmeric. You still may get some benefit from this amazing spice!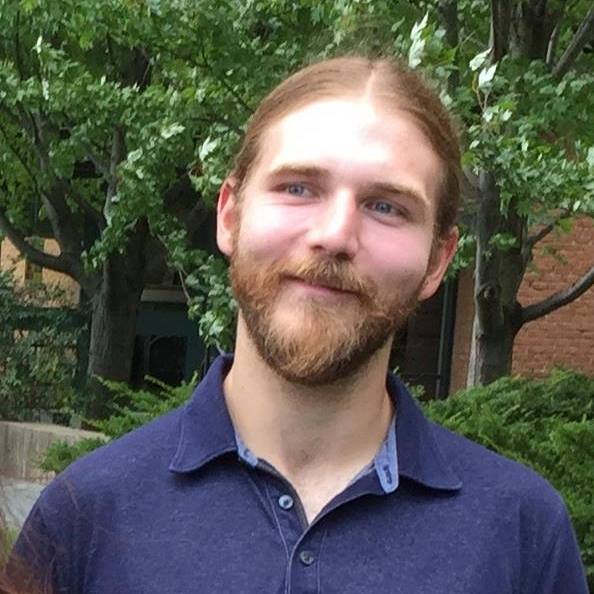 I am a guitar player and avid lifter with a passion for health and fitness. When I'm not working out or playing the guitar, I'm probably either writing or reading about fitness and nutrition. I love this stuff and just can't get enough of it!
I worked in IT throughout the majority of my twenties and have an Associate Degree in Computer Science but decided it wasn't for me.
I decided to take my chances on a career as a writer and couldn't be happier!