Mass gainer supplements are a dime a dozen these days, but finding one that's going to help you pack on lean muscle (instead of all the extra stuff) is a little more tricky.
You're going to want exactly the right macros if gaining lean muscle mass is your goal, which means the protein content of protein powders has to be high, the calorie-to-fat ratio has to be low, and a few other important variables have to be on point for a mass gainer to be lean-muscle-oriented.
Increased lean muscle mass was my exact goal when I first started going to the gym, and it certainly took time, but I was able to gain over 50 pounds of lean muscle mass while maintaining a 5-6% body fat level the entire time. So when I say I've been down this road, trust me.
Over the past few years, I've spent hundreds of hours (not to mention thousands of dollars) testing and comparing supplements in an attempt to find the best lean mass gainer. After all that research and money spent, below are the top gainers that I've found are best suited for making lean muscle gains.
Cellucor
Cor-Performance Gainer
Optimum Nutrition Pro Gainer
CNP Professional ProPeptide MBF
BSN True-Mass
Core Nutritionals Core GROW
Calories/Serving
680
650
550
704
570
Protein
60g
60g
42g
46g
40g
Carbohydrates
80g
85g
84g
90g
80g
Fat
6g
8g
5g
17g
10g
Sugar
4g
6g
1g
14g
9g
Other
Gluten-free, contains digestive enzymes
Each serving contains 26 vitamins & minerals
Lowest suger content, contains anti-catabolics
Has high cholesterol (130mg/serving)
Each serving contains 10g of dietary fiber
Cost/Serving
$1.50
$2.96
$2.50
$2.81
$3.67
#1: Cellucor Cor-Performance Gainer (Top Pick)
While I personally used Optimum Nutrition's Pro Gainer (I prefer it for its taste), I actually gave Cellucor's Cor-Performance Gainer the top spot on the Best Lean Mass Gainer list. Why? Because the macros are nearly the same between both gainers, but Cor-Performance is available at nearly half the cost of Pro Gainer. Let's go through the details and I'll explain why this is such a great choice for building lean muscle mass.
30g of protein, 340 calories, 40g of carbohydrates – what gives? This isn't anything special. That's just one scoop. Two scoops of this power packed gainer, which is the actual serving size, will net you 60g of protein, 80g of carbs (only 8g from sugar) and almost 700 calories – and that's not all. If you take a closer look at the contents, you start to notice the care that went into this product. Here are some of the highlights:
Casein
This gainer contains a solid amount of casein. If you're uninitiated to casein, take notes. Casein is a form of protein that breaks down slowly and makes sure your muscles are fed for several hours (which makes it really handy to take before bed time). Since this gainer contains whey isolate and casein, you'll get that initial rush of protein, as well as the slower feeding of protein via casein.
BCAA's
Branched chain amino acids are not only extremely effective for muscle growth, they slow the rate of protein breakdown in your muscles. When protein breaks down more slowly in your muscles, you retain your muscle for longer. In addition to aiding the protein synthesis that causes your muscles to grow, it also increases the cells in your muscles' capacity for growth. In short, BCAAs make your muscles bigger for longer.
Gluten-Free
Trying to gain weight with Celiac, for someone with a particularly quick metabolism, can be a real nightmare. Some of the most common bulk foods like pasta and bread contain gluten, and they can limit the amount you can pad your calories and carbohydrate intake. Having a gluten-free gainer to fall back on can make the difference between maintenance and adding quality slabs of mass onto your frame.
Digestive Enzymes
One of the classic side effects of protein for some people out there (particularly lactose intolerant folks) includes stomach and digestive discomfort. This lean mass gainer contains digestive enzymes to ensure a smooth digestion to put your stomach at ease while putting on muscle mass.
The combination of all of these key ingredients and compounds, coupled with the fact that this gainer is nearly HALF the price of the rest of the good gainers in the industry, are what makes Cor-Performance Gainer the top pick for the best lean mass gainer. When trying to pack on lean mass without a ton of additives, fat or filler, this high-caliber lean mass gainer is the best of the best.
#2: Optimum Nutrition Pro Gainer (Runner-Up)
Optimum Nutrition has been a trusted brand in the fitness industry for quite some time now, and their protein powders are among the best selling on the market. How does Optimum Nutrition's Pro Gainer supplement stack up against the rest of the lean mass gainers? Let's take a look.
First, let's preface with an explanation for why this took the 'Runner Up' position and not the top spot. Although Pro Gainer is a fantastic supplement (reflected in the high placement on the list) it has slightly fewer calories than the Cor-Performance Gainer. In addition, our top pick contains a serving of creatine monohydrate, which is a safe and extremely valuable supplement to someone looking to put on muscle mass.
Those really weren't big factors in the setback though; the main reason I chose this as the #2 pick was due to the price. With Pro Gainer and Cor-Performance so close in terms of benefits, it really came down to price and at half the cost Cor-Performance was a no brainer. With that being said, Pro Gainer is still an amazing product, so let's talk about the benefits of using it.
This lean mass gainer has a great blend of calories and fat, with only 70 of its 650 calories coming from it. Having a good calorie/fat ratio is important when trying to stay lean, as your body uses carbohydrates as a fuel source primarily, with fat being the back-up. Speaking of carbohydrates, Pro Gainer has 85g of carbohydrates, which include 4g of dietary fiber, which is great for your stomach and digestive tract. Add 60g of protein to this potent compound and you have a pretty solid formula for mass.
All of the muscle-building components make this gainer a top contender, but there is another aspect that health nuts may find appealing: each serving of Pro Gainer contains 26 vitamins and minerals, which not only help you stay healthy and fight off disorders and illnesses, but they offer a bit of an energy boost as well. If you're in the market for a gainer and a multi-vitamin, Pro Gainer by Optimum Nutrition could be your cure-all. Just be aware that it comes at a slightly higher price point.
#3: CNP Professional ProPeptide MBF
CNP Professional is likely not a brand you've come across before. They don't offer many products, and they aren't marketed as diligently as some of the bigger brands in fitness publications and websites. However, when compared side-by-side to some of the other major branded mass gainers, ProPeptide MBF by CNP is hardly an underdog.
At 550 calories, this gainer is a little on the light side compared to its competitors. 42g of protein is good amount, but it's standard for any whey protein powder supplement, much less a gainer compound, which makes it fall a bit short of the top 2 at 60g each. Although this lean gainer doesn't quite pack the punch of our gold and silver medalists, it still a formidable gainer.
This gainer contains a decent amount of casein and glutamine, which are both anti-catabolics. Anti-catabolics help your body stay in an anabolic (muscle-building) state for longer and prevent you from losing muscle mass due to energy consumption. Also, this gainer has almost no sugar, with only 1 of its 84g of carbohydrates being attributed to sugar. This is great for people looking to regulate their sugar intake, or who simply prefer to have less sugar in their diet. Along with all of this, ProPeptide MBF's "creamy vanilla" flavor has one of the highest ratings among users of all of the gainers on this list. Taste may not seem like a big issue, but for something you're going to ingest frequently, it's definitely a tick in the "pro" column.
#4: BSN True-Mass: Syntha 6
BSN has yet to become a household name in the fitness industry, but that's something they're working very hard to change, and doing a decent job. This brand has started cranking out high-quality products with 3rd party certifications and are using the strategy of endorsing athletes with a large social media presence. With this smart marketing, we'll undoubtedly be hearing more about BSN in the coming years. Let's talk about how their True-Mass Lean Mass Gainer earned a Top 5 spot on our list.
704 calories, 46g of high-quality protein, BCAAs – this sounds like a pretty solid protein, right? In most aspects, absolutely. The high calorie count, protein and BCAAs will help your muscles grow and put your body in a caloric excess that is conducive to mass gain. However, one harrowing aspect of BSN True-Mass is that it contains 130mg of cholesterol. Now, if you're young and healthy, this isn't too much of a concern; however, keep in mind that a Big Mac has 85mg of cholesterol, this gainer has over twice that amount.
If cholesterol doesn't worry you, this gainer packs a pretty solid punch in terms of nutrition, with the ingredients quality verified to be high quality
#5: Core GROW by Core Nutritionals
Last on our list is from another company you may not have heard of: Core Nutritionals. Started by a professional bodybuilder and a professional figure competitor, this brand's promise it to create high-quality supplements that are transparent with their ingredients and contain little to no "filler" (aka fluff ingredients), which is why their Core GROW gainer earned the fifth spot in our best lean mass gainer competition.
One great thing about Core GROW is that its carbohydrates and fats are sourced from whole food. Coconut oil, quinoa, avocado powder, pomegranate powder and other food-based compounds were used to give this gainer its profile. 40g of protein (a little low for the industry-standard gainers), 570 calories (again, a little low) and 80g of carbohydrates make this a suitable gainer for someone who doesn't like the idea of mystery ingredients, hard-to-identify chemicals or other unclear components in their gainer. One thing that is great about this product, however, lies in the amount of dietary fiber it has. Core GROW contains 10g of dietary fiber, which is very high for a protein supplement and supports healthy digestion.
This gainer is fine, it just didn't give us enough oomph to put it higher on the list. It has a sufficient amount of protein and decent amount of calories – definitely enough to qualify as a weight gainer. For health nuts, people who prefer to eat organic or someone who has trouble getting enough fiber, this gainer could be a great option for you. However, if slapping lean muscle mass onto your body is your primary concern, one of the other gainers on the list is going to be more suitable to your needs.
#6: Universal Real Gains Weight Gainer
Universal Nutrition has been in the gym supplement industry for years, and is known to put out high quality supplements that you can count on, with their Real Gains Weight Gainer being no exception!
In a single serving of this weight gainer, you get 50 grams of fast acting protein, in as few as 600 calories. Compared to other weight gainer shakes on the market, this is relatively low, but while most weight gainers are loaded with cheap, low-quality carbs, Universal packs in complex carbs which help with satiety.
If you're looking for a great, high quality lean mass gainer then look no further!
Things To Consider When Choosing The Best Lean Mass Gainer For You
There is a large market for mass gainers, and thus there is quite a bit of variety in the supplements themselves. There are some key components of each supplement you should keep in mind when shopping for the best lean mass gainer that's right for you. Here are some tips that will set you on the right path:
Calories vs Fat
It's not often you'll hear "the more calories, the better" but in the case of lean mass gainers and trying to build muscle mass and gain weight, it holds true. Since the purpose of a mass gainer is to help you pack on size and gain weight, more calories will help you to achieve this more effectively. With that said, you don't want all of the calories in a mass gainer to come from fat. Fat isn't going to help you much on the road to muscle gain other than in the form of calories. Too many calories from fat will make you fat. For muscle, especially gaining lean muscle, you want most of your calories to come from protein and complex carbohydrates, which leads us to our next item on the lean mass gainer checklist.
Sugar Content
Although you want your gainer to be high in carbohydrates, you don't want all of the carbs to come from sugars. Some protein powder supplements may fit all of your needs and taste great, but that's because they have 60g of sugars in them. Some sugar is good in a mass gainer because it increases the amount of nutrients your blood transports, but too much can be harmful. Aiming for around 10-20g of sugar per serving will give you a great balance of benefitting from sugars without taking in too much.
Protein
Protein content is extremely important in a mass gainer. When you work out, you fatigue and damage your muscle fibers. How do they recover? With protein! Protein contains amino acids that help to repair and build your muscles after a tough workout. Aim for at least 40g per serving with any protein supplement, whether it be a standard whey protein powder supplement or a mass gainer.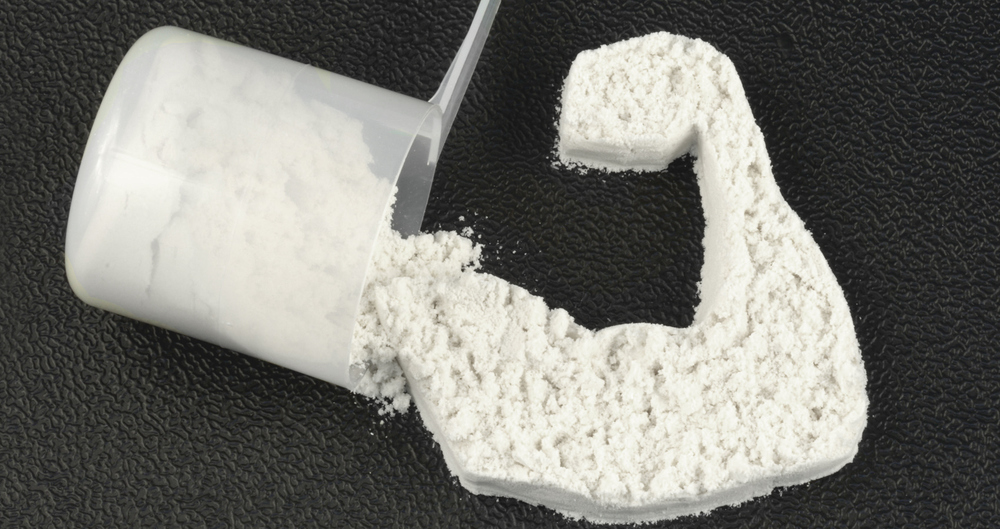 If you find a mass gainer supplement claiming a ludicrous amount of protein per serving, be aware that there is a ceiling to how much protein your body can use at one time. If you take in an extreme dose of protein (over 80g for most people) in one sitting, a good portion of it will end up in the toilet. Protein is necessary and you'll need a lot of it to help your body grow, but too much will cause an upset stomach and, if you're getting most of your protein from supplements, it will cause a good deal of money to be flushed down the pipes. Just the right amount leads to superior muscle growth.
Serving Size
Unfortunately, several weight gainers have tricky labels that blow their values out of proportion. Some gainers claim to have 60g of protein and upwards of 2,000 calories per serving, but their serving size is 4 scoops mixed with whole milk. Now, I'm not saying that gainers that do this are bad, you simply have to divide the serving size into a more comparable serving so that you can size up the competition. Most gainers are going to be in between 500-800 calories per serving, if the values are significantly higher, take a closer look before you make your purchase.
Price
One thing about mass gainers is that they can get up there in terms of price. Getting on your hands on a supplement that packs in protein, complex carbs and a ton of calories will generally run you a pretty penny. Take all of the above into consideration to narrow your selection down, then try to find one in your price range. However, price generally ties in with the quality of protein and with our next, and last item on the checklist…
Taste
The taste of a supplement may seem insignificant to the die-hard lifter; but let's face it, if you're taking a supplement every day, you'd prefer it not to taste like crap. With protein supplements, lean mass gainers included, there is a huge range in taste, from terrible to terrific. Read as many reviews as you can before buying, they are generally a good indicator on the general consensus of the taste of a supplement. The only way to be sure, however, is to try it yourself.
Discussing The Different Types of Mass Gainer
Unfortunately, mass gainers aren't the most diverse of the supplements; they primarily have one goal, to pack on muscle mass. To this effect, most gainers are packed with whey protein isolate (the highest quality type of protein), carbs and fats to boost calorie content. With that said, there are two groups we can put gainers into.
Standard Gainers
These types of gainers are the most common. They contain whey protein and a healthy dose of carbohydrates and fats. They may contain some BCAAs or digestive enzymes to round them out, but these are the simple, tried and true, workhorse mass gainers that are all substance without much flash in terms of extra substances. If you have creatine or other supplements you stick to and give you results, this will be the type of gainer you'll want to stick with.
Supplemented Gainers
"Supplemented mass gainers? Mass gainers are supplements." I know, but hear me out. As you know there are tons of different types of supplements out there. Creatine, glutamine, L-arginine, beatine, etc. What I mean by "supplemented mass gainers", is mass gainers that have other supplements added to the mixture. This happens moderately often with creatine and mass gainers, and there are also several with glutamine and other supplemental substances added to add a little more bang for your buck. There isn't inherently one type of gainer that's better than the other, it just means you either have all of your supplements in one tub, or you have them in separate containers.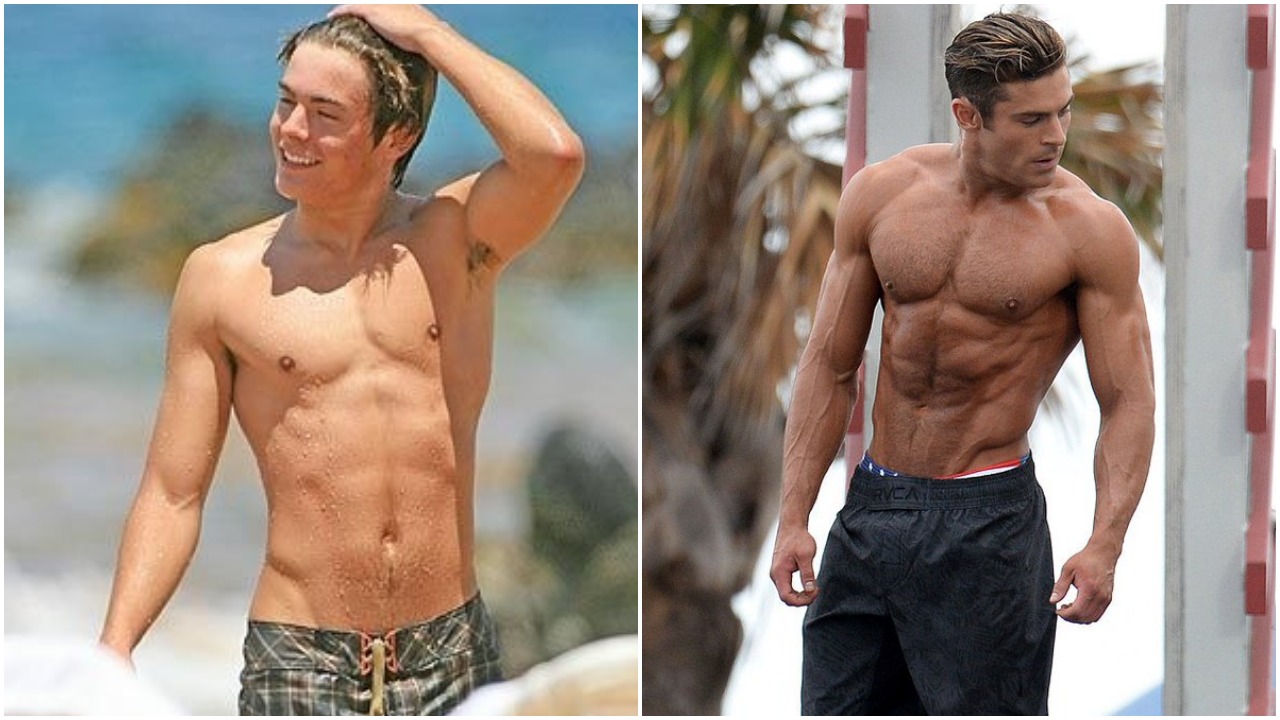 How Do Lean Mass Gainers Work?
To put your body in an optimum state for gaining muscle mass, it needs a few things. First, it needs protein to rebuild the muscle fibers you stimulated and tore during your workout. Without protein, your muscles will not be able to heal correctly, and no size will be added (and they'll fatigue faster every workout). Secondly, your body needs carbohydrates. Carbohydrates not only act as a fuel source, but they shuttle nutrients (like protein) to your muscles so they remain well-fed and performing optimally.
Finally, if weight gain is your goal, you need calories. If you're burning more calories than you're taking in, you'll lose weight (which is why most fancy, commercial diets are proven useless after a few months of being on the market). If you are taking in the same amount of calories you burn, there will be no change in weight. You won't gain weight unless you are taking in more calories than you are burning. These leftover calories will contribute to healing your muscle and will be stored as muscle as long as you are training hard and your caloric excess isn't too extreme.
If you are taking in an extremely high amount of calories (more than the excess required for muscle growth), it will be stored as fat. This is why, during bulk phases, many bodybuilders put on some fat – the exact caloric excess needed for optimum muscle growth vs the caloric floor for fat gain are very close together, and may even overlap for some individuals.
Remember, everyone's body is different; if a pro bodybuilder takes in 4,000 calories a day during a bulk, that doesn't mean it's gospel and will work for everyone. One of the main themes of lifting weights and working out is experimentation – you have to try different things and find out what your body best responds to. One person may do a 5×5 and see incredible size gains, while another person may respond better to the classic 4×8-12 set/rep range.
This is the same when employing a mass gainer. If you have a lot of trouble gaining weight, you may be tempted to be drinking mass gainer shakes 3 or 4 times a day to expedite results, but there is a ceiling to how much protein your body can use at one time, and you also might hit an extreme caloric excess (and thus put your body into fat gain mode) quicker than you think. You have to eat big to get big; but if you eat too big, fat gain is imminent.
Benefits of Using A Mass Gainer
The benefits of a mass gainer are self-evident. Mass gainers pack everything required to stack mass onto your frame with sufficient training. Although they affect most bodies the same, some people are more suited to the use of a mass gainer and will benefit more from its use.
Hardgainers, or ectomorphs, are naturally thin, and will benefit most from the use of a mass gainer. Ectomorphs have difficulty putting on weight in generally, and are pretty low-risk for fat gain. Mesomorphs and endomorphs, on the other hand, have slower metabolisms and have body types that put on muscle – and fat – more easily. Mesomorphs and endomorphs can certainly benefit from mass gainers, but will have to be much more careful about caloric excess and maintaining an intake of calories that is high enough, but isn't too high.
In any case, if you are having trouble getting enough calories or protein in your diet throughout the day, and a simple snack won't be enough to remedy it, a mass gainer might be just the remedy you need to start packing on lean muscle.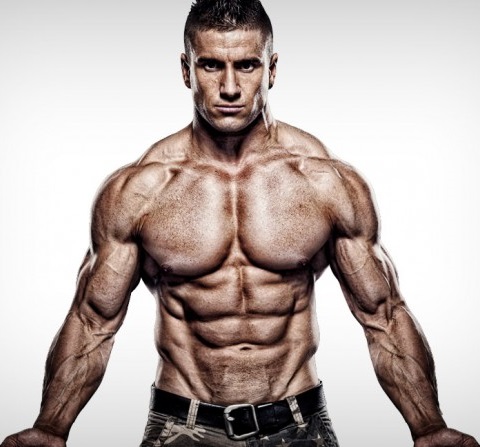 Final Thoughts
Lean mass gainers can give a great boost to your protein and caloric intakes to help you put on mass, especially if you find it particularly difficult to gain weight. Any of the mass gainers on our list are good options, but for the best lean mass gainer, Cellucor Cor-Performance Gainer can't be beat. It has great protein content, a good calories vs fat ratio, highly rated taste, and an absolutely killer price point.
Using this gainer will definitely take your training to another level by actually giving you some visible results. It can be disheartening and discouraging working out week after week and seeing no difference, which is part of the reason why mass gainers can make such a huge different in the development of your physique.
If you're eating big and spending a lot of time under the bar, but you're not gaining weight, do yourself a favor by picking up a lean mass gainer, and the gains will start stacking on in no time.