I've reviewed some of the best and most popular gym mirrors on the market, from the pricey Troy System Rectangle Mirror 72 to the more affordable See All Frameless Flat Mirror. And after countless hours staring at myself, flexing until I was blue in the face, I can confidently recommend the Fab Glass and Mirror as the best gym mirror for your money.
Top 6 Best Gym Mirrors
Fab Glass and Mirror GM48x60
Review:
After reviewing and trying out many different gym mirrors, the Fab Glass and Mirror GM48x60 Gym Mirror made the top of my list.
This mirror in the 48 by 60″ size is the perfect size for a gym. It's large enough that gym goers whole bodies will be within view, which is what you want.
Another plus is that it is ready to go as soon as you get it. No complicated installation or setup is necessary!
Pros
Large enough for any gym
Securely packaged
Frameless
Edges are straight
Cons
Takeaway
If you are looking for a large gym mirror that'll fill up most walls, without any complicated or labor-intensive installation, look no further.
Troy System Rectangle Mirror 72
Review:
The Troy System Rectangle Mirror is a little taller than the Fab Glass and Mirror but is a full foot narrower. It's still a very large gym mirror, but when it comes to gym mirrors, you really want that extra width so that your whole body is able to be seen at all times.
It is a well-built mirror either way and comes ready to install right out of the box.
If you are looking to fill up a tall wall section, and don't mind sacrificing on width then the Troy System Mirror is a great option.
Pros
Designed with safety in mind
Extra Tall
1/4″ thickness
Cons
The bottom support J Bar comes intended to be installed with the 72″ side down. If you want to install it at a height of 72″ then you will need to trim it down.
Not cheap
Takeaway
One of the tallest mirrors available, the Troy System Mirror is a solid option if you don't mind the price.
Croydex Kentmere Rectangular Wall Mirror 36-Inch x 18
Review:
The Croydex Kentmere Wall Mirror is one of the smaller mirrors I reviewed and is significantly cheaper than the previous options. It's too small to be used as a standalone gym mirror, but if you purchase a few and stack them then it makes a great, affordable, and adaptable option.
The Hang 'n' Lock installation bracket makes for an easy installation.
Pros
Designed with safety in mind
No bevels
Hang 'n' Lock system for easy installation
5mm thickness
Cons
Too small to be used as a standalone gym mirror
Takeaway
Though too small to be used as your only gym mirror, purchase a few and stack them together, and you'll have a solid gym mirror that's adaptable to fit whatever space you need it to.
Large Simple 30×40 Beveled Mirror
Review:
The Large Simple 30×40 Beveled Mirror isn't suitable for a professional gym setup. If you are looking for a more affordable option for your home gym, though, then it is more than good enough.
Its bevelled edge makes it unsuitable for stacking, so if you need something bigger, look elsewhere.
Pros
0.5″ thickness
Wood Backing
Frameless
D ring attachments for easy installation
Cons
Bevelled edge unsuitable for stacking
Takeaway
A great option for the budget home gym. The bevelled edge rules it out as an option for stacking.
See All Frameless Flat Mirror
Review:
The See All Frameless Flat Mirror is perfect for smaller spaces. Its flat edges lend to it being a great option for stacking, so it is easy to fit into whatever size space you have.
It comes with plastic mounting clips and screws, so it is important to watch where you install it. This also means it is not likely suitable if you are renting out your space, due to the damage to the walls that'll occur while installing.
Pros
Flat edge
Plastic mounting clips and screws included
Affordable
Cons
Too small to be used as a standalone mirror. Needs to be stacked.
Takeaway
The See All Frameless Flat Mirror is a great option for your home gym if you don't mind buying a few and stacking them. For a professional gym setup, there are better options available.
Alrens(TM) 30x30cm Silver 6 Pcs Squares Reflective Mirror
Review:
The Alrens 6 Piece Reflective Mirror isn't just a single mirror, but a set of 6 acrylic squares, which you can stack any way you'd like. I like this option, as it is very affordable and adaptable to whatever height wall you have.
Being that it is made of acrylic though, I do not recommend this if you can fit some of the other options in your budget. Acrylic simply doesn't last as long as glass. For a little more money, glass mirrors are the way to go if you can swing it.
Pros
Affordable
Won't shatter like glass
Can be stacked however you need
Cons
Made of acrylic
Adhesive backing not suitable for rented spaces
Takeaway
If you are looking for a cheap gym mirror option, that is still big enough to be useful, the Alrens Reflective Mirror is more than suitable. For a little more money though, you can have a mirror that'll last much longer.
Gym Mirrors: Considerations & Safety Precautions
Before placing your order, there are a few things you should keep in mind. If you haven't done your homework, I can see quite a few situations where you may have some buyer's remorse.
Having to ship a large gym mirror back is a huge hassle, so continue on for some key considerations to keep in mind:
Gym Mirror Material: Glass or Acrylic
If you've been shopping around for a gym mirror, you've likely seen that some of the more affordable options are made of acrylic instead of glass.
Acrylic mirrors are cheap, and weight significantly less than their glass counterparts. I can see them being a good option for heavy traffic areas in a gym, as they don't accumulate dust and sweat in the way that a glass mirror does.
Acrylic mirrors may also be safer since they don't shatter into sharp shards as a glass mirror would.
This may all sound great, and you're probably ready to save a bunch of cash and purchase one of these cheaper mirrors, but I recommend sticking with glass. Wondering why? The problem with acrylic mirrors is that they simply don't last. Over time, these mirrors degrade in quality, and the reflection ends up distorted, rendering them useless before long.
What Thickness Do I Recommend?
If I was building out a home gym, I would be okay with installing some 4mm mirrors. They are more than strong enough to handle a few bumps here and there.
For a professional, or commercial gym though, I recommend at least a 6mm thickness mirror. The added thickness will make for a much more impact resistant mirror, that'll last you much longer in high traffic areas.
I would avoid anything 3mm or smaller, as these simply won't hold up to the rough environment of even a home gym.
Permanent vs. Temporary Installation
One factor that I find is often overlooked in other review articles on gym mirrors is whether or not the mirror will be installed permanently or not.
For a home gym, temporary installation may seem tempting, but I recommend you go with a permanently installed mirror if you can. Permanently installed mirrors are more durable and less likely to pose a safety hazard.
If you are renting, then a temporarily hung, or standing mirror, is fine. Keep in mind though that hanging mirrors can fall down, and that a proper standing mirror will be heavy and much more expensive than a comparable permanent mirror.
Use A Level When Installing
There's nothing worse than going through the trouble of hanging or installing your new gym mirror, only to find that it is lopsided. Having to take down a large mirror is a huge hassle, and may result in unnecessary damage to your walls, so get it right the first time!
Using a pencil, and a level, mark where you want to install the mirror and then draw a guideline so that when it comes time to hang your new mirror, it comes out looking perfect.
Location, Location, Location
If you don't plan on lining all of the walls with gym mirrors, then make sure you install them in the right place.
Gym mirrors should be placed in areas of the gym that get heavy use. What good is a gym mirror sitting in front of that tired old piece of equipment that is always skipped over?
Also, consider the lighting of your room, and adjust accordingly so that the viewer isn't blinded by any direct reflections that could cause an accident.
Give It Some Space
Consider what sort of exercises are commonly done in the area around your mirror, and how close your equipment will be to it. A gym mirror in front of a power rack is always welcome, but make sure that the rack is placed far enough from the wall to avoid any rogue barbells.
Installation Options
Different gym mirrors come with different installation options. Depending on your walls, and whether or not you are going to be installing the mirror permanently or not, your choice in a mirror will differ.
Some of the more common installation options for gym mirrors are as follows:
Adhesive: Many of the cheaper mirrors will come with adhesive backing, which makes for very fast installation. These are not a good option if you are renting out your space though, as when you go to remove these they can cause damage to the paint on your walls.
J Channels: The best gym mirrors come with J channel installation brackets. These are drilled straight into your walls and will make for a secure installation. You can likely rule these out as well if you are renting. If you are looking for a solid installation that'll last you for years to come, then I recommend you go with a mirror with J Channel installation brackets.
Screws: Screws are a solid option if you want a permanently installed gym mirror, though it is best to have these mirrors installed by a professional. The mirror needs to be screwed into the wall in the correct place to ensure that it doesn't come crashing down later on, and if you aren't good with a drill then you might weaken or even break your new mirror!
Is Safety Backing Required?
If the mirror you choose isn't installed with adhesive, then I recommend you use a safety backing. Otherwise, in the instance of collapse or collision, you'll have sharp fragments of glass all over your floor, posing a huge safety risk! The safety backing will ensure that any broken glass is contained, making for a much safer mirror.
Wrapping Up
The humble gym mirror is an oft-overlooked piece of equipment in a gym setup that is usually bought as an afterthought. I've spent plenty of time in gyms which had dirty old mirrors, or even none at all, and let me tell you, a quality gym mirror is something you don't want to go without!
Reviewing the many gym mirrors available was no easy task. But after spending a good deal of time working out in front of each of the above, plus several other options, I can confidently recommend the Fab Glass and Mirror GM48x60 Gym Mirror as the best gym mirror on the market.
The Fab Glass and Mirror GM 48×60 is far from the cheapest option out there. What you get for your money though is a large gym mirror that'll last, and that you won't have to worry about shattering with the lightest of bumps.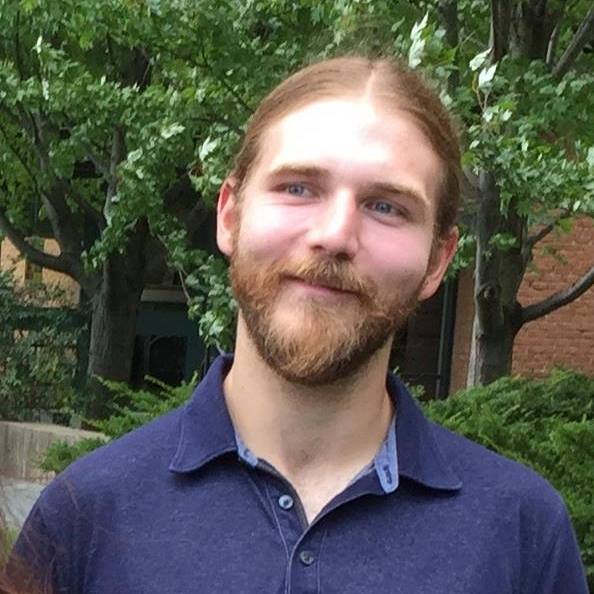 I am a guitar player and avid lifter with a passion for health and fitness. When I'm not working out or playing the guitar, I'm probably either writing or reading about fitness and nutrition. I love this stuff and just can't get enough of it!
I worked in IT throughout the majority of my twenties and have an Associate Degree in Computer Science but decided it wasn't for me.
I decided to take my chances on a career as a writer and couldn't be happier!