After extensive research, I'm still torn on whether or not to recommend the 310 Shake due to the lack of objective evidence that it will help with weight loss and its questionable taste.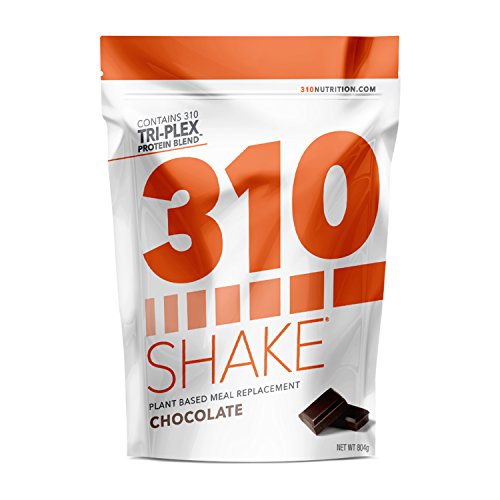 Losing weight is one thing, and becoming the healthiest possible you is another. That's why the claims behind the 310 Shake from 310 Nutrition can seem pretty bold and audacious. Promising to help you shed those extra pounds and achieve your physical peak, the 310 Shake is advertised as the best of the best meal replacement products on the market today. But does the formula live up to those daring yet catchy claims?
They say that when something seems too good to be true, it probably is. But with thousands of online testimonies and reviews backing up the promises that 310 Nutrition makes with their 310 Shake, I couldn't help but wonder whether there was some actual truth to its claims.
If you're thinking of buying your first 310 Shake Meal Replacement Kit, make sure you know exactly what you're spending your money on. This complete and definitive review should tell you everything you need to know about its commercial success and whether or not it really is a reliable weight loss and fitness solution.
310 Shake vs The Top Shake Competitors

310 Shake
18 Shake
Kiss My Keto
Idealshape
Herbalife
Isagenix

Calories
90
90
70
110
90
120
Protein
15g
15g
10g
11g
9g
12g
Carbs
7g
8g
2g
10g
13g
12g
Fat
1.5g
1.5g
4g
2.5g
1g
3g
Sugar
0g
1g
0g
2g
9g
5.5g
Other
Tri-plex proteins, no artificial flavors, no artificial sugars, gluten-free, soy-free
Duo-proteins, all-natural, gluten-free, no artificial sweeteners, non-GMO
no sugars, dairy free, gluten free, soy free, bovine collagen
Whey protein, vitamins and minerals, fiber, some flavors gluten-free
Soy protein, gluten-free, vitamins and minerals
No artificial colors, flavors, sweeteners, or preservatives, soy-free
What is the 310 Shake Promise?
310 Nutrition promises the 310 Shake will help you do more than just lose weight – it allegedly claims to help you achieve your healthiest possible physicality. The company even goes as far as saying that it gives users the ability to enjoy a 'new lease on life.'
How exactly does it plan on doing this? Well, the 310 Shake claim includes several different benefits that are said to be advantageous when trying to achieve a healthier physique. According to 310 Nutrition, their meal replacement shake formulation:
Naturally boosts metabolism to help you burn more calories.
Suppresses appetite to reduce food intake.
Keeps cravings under control to prevent unscheduled, unnecessary binge eating.
Supports weight loss.
Provides the sufficient nutrients you need to keep you healthy and vibrant.
On top of that, the 310 Shake also claims to taste a whole lot better than other meal replacement products available. Now, these formulations actually have a reputation for being difficult on the palate. That's why that promise has made the 310 Shake a little more persuasive especially to buyers who have tasted other meal replacement shake formulations.
As per the rate or the amount of weight that the product can help you lose, the numbers aren't set in stone. What the company does point out is that the speed and extent of weight loss largely depends on the user's specific body configuration, effort, and commitment.
It's also worth mentioning that as with other meal replacement products on the market, the 310 Shake doesn't claim to work independently. That is, the best results can be achieved only when the product is used in combination with a healthy diet and appropriate exercise. Finally, the 310 Shake is said to work best when used in combination with other 310 Nutrition products such as their weight loss supplements and detox teas.
https://www.youtube.com/watch?v=R9RYDWK1Frw
The 310 Shake's Nutrition Information
Now, I want to talk more about the in-depth details of the 310 Shake formulation and why it's allegedly one of the most effective meal replacement products currently available. The unique formulation uses a combination of micronutrients, vitamins, and minerals that is supposedly an effective solution to help lose and maintain weight.
The 310 Shake Tri-Plex Protein Blend
The first and most prominent component of the entire product is the proprietary Tri-Plex Protein Formulation which is said to offer the optimal ration of proteins. The blend incorporates proteins from three different sources which allegedly operate in different ways when consumed to help support better weight loss and fitness.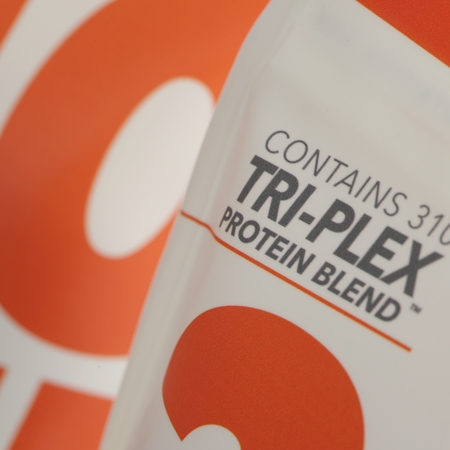 The first component of the Tri-Plex blend is Pea Protein Powder. This plant-based protein is said to activate certain hormones that suppress hunger and certain cravings. On top of that, Pea Protein has also been observed to contain branched chain amino acids or BCAAs. These are crucial for building muscle and losing excess fat.
The Tri-Plex blend also boasts the inclusion of Brown Rice Protein. According to studies, this plant-based protein can lower fat and cholesterol. It also works just as well as whey protein when it comes to muscle recovery. What's more, combining Brown Rice Protein with Pea Protein creates a complete amino-acid profile. This makes the 310 Shake a formidable opponent against popular meal replacement shakes on the market that use animal-based proteins.
Hemp Protein is the third and final component of the Tri-Plex blend which works to keep you feeling full and satisfied after each shake you take. The protein is also responsible for supplying your system with essential Omega fatty acids to help promote overall health. Finally, Hemp Protein can increase your metabolic rate. So you burn more calories even during resting periods.
Each serving of the 310 Shake formulation gives you about 15 grams of protein. Based on comparisons I've made with other meal replacement shakes, this is pretty much industry standard. This brings the 310 Shake up to par with choices like 18Shake, and slightly behind the Kiss my Keto formula.
Other Nutritional Components of the 310 Shake
Aside from the proprietary Tri-Plex blend of proteins, the 310 Shake also contains several other nutritional components. These are said to make it an ideal weight loss and fitness solution.
Its Optimal Fiber Blend helps keep digestion smooth and problem-free. Its main purpose is to help you achieve healthy, regular bowel movements. This, in turn, flushes out toxins and keep you feeling more vibrant and energetic. Each serving of 310 Shake contains up to 5 grams of fiber. According to user reviews, the value is sufficient to encourage healthy bowel activities for most individuals who have tried the formulation.
To keep your gut extra healthy, the 310 Shake formulation includes 1 billion CFU of probiotics on top of the fiber it contains. Probiotics are basically live, good bacteria that thrive in your stomach to give you the best possible digestive health. Studies have proven that the presence of the bacteria can help improve your immunity, support your health, and even encourage weight loss in some individuals.
On a micronutrient level, the 310 Shake offers 20 different vitamins and minerals at 30% over the daily recommended value to help keep your body healthy at a cellular level. Of course, it definitely reads great on paper, but when you consider how your body just flushes out excess vitamins and minerals that it doesn't need, you'll see how taking in 30% more than you require might not seem like such a smart solution.

Finally, the 310 Shake also boasts a Superfood Greens Blend. This is essentially a combination of "powerhouse superfoods" such as barley grass powder, organic broccoli, organic maca root, beet juice, and organic cracked cell chlorella. These superfoods come together to allegedly add another facet of health benefits to the drink on the overall. This is particularly vital because the shake should replace one or two of your daily meals. So it needs to be packed with the right stuff to keep you energized without stepping up the calorie count.
Some Information on the Different 310 Shake Flavors
Generally, the information above gives a pretty solid picture of the nutritional value that 310 Shake offers. But it's important to note that there are some minor differences with each flavor offered by the company.
When it comes to protein shakes, you know that we at HomeGymr take it seriously, which is why we surveyed 10,000 people about their flavor preferences.
All in all, there are seven different 310 Shake Flavors including Vanilla, Mocha, Salted Caramel, Strawberry, Vanilla Chai, and Chocolate. The seventh flavor is the 310 Shake in Whey Vanilla. I mentioned it separately because it features a completely different nutritional profile compared to the other choices on the list.
The main distinction is the blend of proteins. Unlike the typical 310 Shake formulation that uses plant-based proteins, the Whey Vanilla flavor uses a blend of three different whey proteins. The patent-pending combination includes whey protein concentrate, whey protein isolate, and milk protein isolate.

The reason why the company came out with this option is so they can cater to more buyers. There are lots of users who still prefer the tried, tested, and trusted whey formulation. It also leaves an option for those who have dietary restrictions. Certain individuals need more than just plant-based proteins. So 310 Nutrition tries to cover the entire market with this unique formulation.
Ultimately, the Vanilla Whey variety does have a completely different nutritional profile because of the drastically different protein complex that it uses. Compared to the Vanilla flavor, the Whey Vanilla alternative contains less fat, sodium, dietary fiber, and iron. But then, it provides much greater cholesterol, carbohydrates, and potassium for each serving.
Other than that, the Vanilla Whey alternative offers pretty much the same minerals, vitamins, and micronutrients. I do want to mention that it also makes generally the same claims in terms of health and wellness benefits.
Does the 310 Shake Actually Work?
Pay a visit to the 310 Nutrition website, and you'll see lots of promotional copy talking about how great the 310 Shake is. Delve a little deeper though, and you'll see how there's not a lot of science on their site. So does the shake actually work?
I did some research and found several studies that backed up the results that lots of meal replacement shake users claim to have achieved. A specific study conducted in 2003 took six different academic studies dealing with meal replacement plans and compared their results.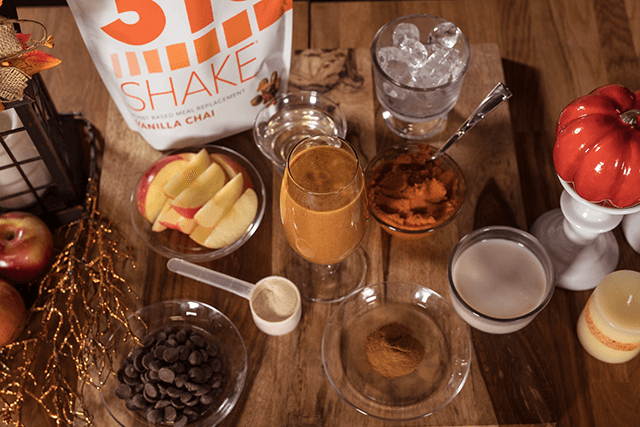 According to their findings, meal replacement diets were generally effective at encouraging weight loss. What's more, they were even more effective at weight loss compared to diet plans that simply limited calorie intake. It's also worth mentioning that none of the studies reported any adverse reactions or side-effects. So there is ample evidence that meal replacement is effective as a weight loss strategy.
That is sufficient for 310 Nutrition to be a champion of the meal replacement strategy. However, it's important to note that there aren't any studies that are specific to the 310 Shake. So while these results do support the product, they didn't explicitly mention or study the efficacy of 310 Shake. The company does have a long list of citations on their website, but again they are generic and don't really support statistical claims of effectiveness of the 310 product. So next we turn to customer reviews to see the results experienced in the marketplace.
Customer Reviews on the 310 Shake
What do buyers have to say about the 310 Shake? For the most part, the different flavors offered by the company receive mainly positive reviews from a large majority of their users. The common favorite is the Vanilla flavor, garnering an average rating of 4.8 stars on the website. All the other flavors, except for Vanilla Chai and Vanilla Whey, got an average recommendation of 95%.
The lowest ranking flavor on the site is the Vanilla Whey formulation, which has received an average rating of just 4.6 stars. For the most part, buyers complained about shipping troubles. According to many reviews on the site, the products arrive much too long after they're purchased. In fact, many even receive packages that are either incomplete or incorrect altogether. In terms of taste and texture, the Vanilla Whey option definitely isn't a favorite. Lots of those who have used it say that it's much too gritty. This can make it particularly difficult to down as a shake.
The Vanilla Chai option has similar complaints. In a lot of ways, it even proves to be a poorer choice in terms of taste and texture. Many of those who have tried the Vanilla Chai formulation say that the flavor of spice overpowers the vanilla. This makes it difficult to pair with other ingredients like fruits and vegetables. Plus, the issue of grit is even more pronounced with the Vanilla Chai option. There have even been reviews going as far as saying that it 'feels almost like downing a cup of wet sand.'
Other than that, the other available flavors don't get as much flack. But based on what most buyers have to say, they're not necessarily the best tasting choices out there either. Lots of people who have tried the 310 Shake complain that it doesn't really live up to the promise of being the best tasting meal replacement shake on the market. In fact, its flavor and texture is the product's weakest spot. This puts it behind all other choices especially for buyers who want a product that they can enjoy consuming.
310 Shake Starter Kits, Bundles, and Preferred Customer Program
A one-time purchase of 310 Shakes puts the cost of the product at $65 to $70 USD plus handling and shipping fees. But if you want to cut back on the cost, there are other options. Special bundles and kits are available on the website. These are designed to give you greater value for your money, as well as extend the benefits you get out of the product.
Different Starter Kits and Lifestyle Kits bundle the meal replacement formula with a 310 Shake tumbler, multivitamins, and a work out video guide to help you get started on your lifestyle change.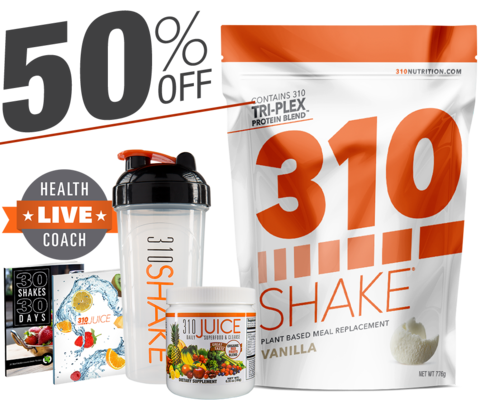 For buyers who expect to purchase the meal replacement shake repeatedly over the course of several months, there's the Preferred Customer Program. This reduces the cost of the product by roughly $5 inclusive of shipping fees.
Basically, the difference between this and the one-time purchase option is that you essentially enroll yourself in the program. Your card is automatically debited at a set time once a month for as long as your membership is active. Then the product gets shipped to your doorstep on a routine schedule. This means you'll be able to get your monthly supply without the need to keep repurchasing through the website.
How Does the 310 Shake Competitors
The market for meal replacement shakes is pretty vast and expansive. Of course, the products promise a pretty hip and trendy way to lose weight. So there's no surprise why it has such a large following in the market.
That said, it's no surprise that 310 Shake has a number of competitors in the market. So how does it compare to other popular brands under the sun? I put them up against each other to find out.
310 Shake vs 18 Shake
Probably one of 310 Shake's biggest competitors in the market is 18 Shake. The main angle that 18 Shake uses is that it contains a complete meal replacement solution that offers 18 different vitamins and micronutrients for optimal health and wellness. This differs greatly from the 310 Shake marketing platform that mainly puts their protein formulation front and center.
Taking a closer look at the nutritional profile of each option, it's easy to see that both of them have their pros and cons. For instance, the 18 Shake formulation contains slightly more fat and sugar compared to the 310 Shake. In terms of dietary fiber though, the 18 Shake definitely takes the cake.
In terms of their capacity to curb hunger, 18 Shake is more effective than the 310 Shake. Users who have tried 18 Shake claim that it can sustain them without a meal for up to 5 hours. 310 Shake users experience hunger just 3 hours after taking the meal replacement product.
When it comes to flavor and texture, again 18 Shake is yet again the better option. Sure, the product only comes in two flavors – chocolate and vanilla. Compared to what 310 Shake has to offer, that really doesn't seem like enough to satisfy a world of consumers who have different tastes and preferences.
But when it comes to the actual quality of the taste and texture of the available flavors, the 18 Shake generally gets better reviews. This debunks the 310 Shake claim that states the product is the best tasting in the market to date.
Taking a look at the cost, the 18 Shake is definitely a lot cheaper. A one-time purchase of the product would set you back $20 USD less than the 310 Shake. So if you were hoping to get a meal replacement product at a friendly price, then the 18 Shake would be the better choice.
Now, the question is – does the 18 Shake work better than the 310 Shake? Much like the 310 Shake, 18 Shake doesn't have any scientific study that specifically points it out as an effective weight loss and weight management solution. So all the product really goes on are the published journals and studies that support meal replacement shakes in general. According to user testimonies and reviews however, the 18 Shake isn't such a bad choice, and works just as well as the 310 Shake formulation.
310 Shake vs Kiss my Keto
Kiss My Keto is one of those tongue and cheek brands that defines the younger generation. Their products are designed specifically for the ketogenic diet as their name suggests but perform just as well even if you're not on the diet.
Compared to the 90 calories in each serving of the 310 Shake, the Kiss my Keto formulation only comes in at 70 calories per serving. This is clearly a win for Kiss my Keto, as anyone trying to lose weight would want fewer calories whenever possible.
However, it's important to point out that the serving sizes are different from each brand. The 310 shake has serving sizes of 27.7g, which is 10g higher than Kiss my Keto which has serving sizes of 17g.
Sugar-wise there isn't much to speak about between these two brands. Both are sugar free, which is great for dieting purposes, but maybe not so great for taste.
The price of Kiss my Keto and 310 are very similar when compared by the ounce, the 310 is slightly more expensive per ounce when purchased in bulk.
Kiss my Keto is a strong competitor to the 310 shake with its high protein content and no sugar formulation. The Kiss my Keto sports a lower price than the 310, so if you're looking to save a buck, then go for the Kiss my Keto without losing out in quality.
310 Shake vs Idealshape
If you're in the market for a really budget-friendly choice, then Idealshape is the ideal product. The product is by far one of the cheapest alternatives available, but the price does mean that the company had to cut a few corners in terms of quality.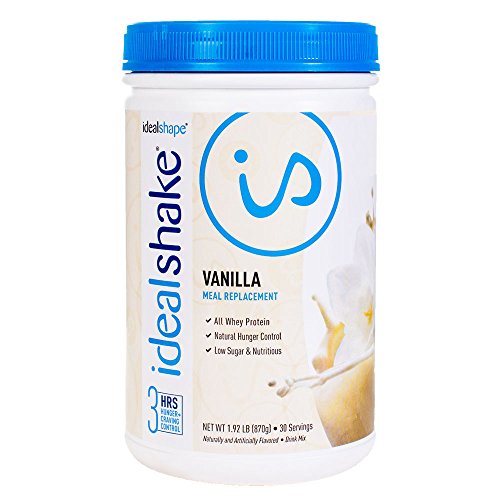 Firstly, the Idealshape formulation has more calories, fat, cholesterol, carbohydrates, and sugars compared to the 310 Shake. So right off the bat, it seems like a pretty poor choice.
But take a closer look, and you'll find that some of the values – although larger – are marginally greater at best. For instance, the Idealshape formulation does have more fat. But still at just 2 grams per serving, it doesn't seem like such a big problem. Of course, it's worth mentioning though that the 310 Shake only contains 1g of fat per serving. All things considered, it still is a better measure for people who really want to lose weight.
Another problem that some users have with the Idealshape formulation is the inclusion of certain ingredients. An example would be artificial flavors and sweeteners. For those who want to optimize their weight and fitness, these can be very counterintuitive.
So, is the Idealshape meal replacement shake worth buying over the 310 Shake? It all boils down to your budget. At almost just half the cost of 310 Shake, Idealshape is the go-to product for people on a budget. Sure, it's probably not the most efficient when it comes to being a weight management solution. But it works well enough if you're really trying to minimize the expense of your weight loss effort. Plus, lots of reviews have also claimed that the Idealshape formulation tastes much better than the 310 Shake, so it definitely wins in that arena.
310 Shake vs Herbalife
Although advertised as a meal replacement shake, Herbalife works more as health and wellness product. Many find that it doesn't really serve the purpose of a weight loss or management solution. The unique formulation boasts a number of different vitamins and micronutrients. This is its main selling point, promising to be a great product if you want to improve your wellness on the overall.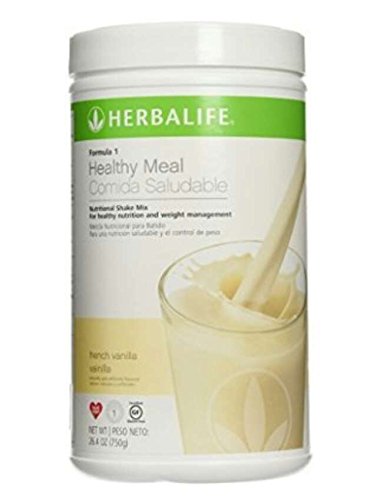 Much like the 310 Shake, each serving of Herbalife meal replacement shake only contains around 90 calories per serving. So why doesn't it work well as a weight loss solution? The issue lies in the fact that the formulation doesn't work to curb your appetite. So it's really not like the 310 Shake which can keep you full for up to 3 hours after each serving. That said, the Herbalife formulation might not be able to keep you from visiting the fridge. Many users find themselves doing so just shortly after consuming a serving.
In terms of nutritional value, Herbalife is also kind of disappointing when compared to the 310 Shake formulation. With just 9 grams of protein per serving, there's really not a lot in the Herbalife shake that can keep you burning those extra calories throughout the day. Plus, the formulation also contains artificial sweeteners, soy, and quite a lot of sugar which definitely helps with the taste. But for weight management purposes, it really doesn't have a lot to offer.
So when it comes right down to it, the Herbalife meal replacement shake still makes a good choice. This is particularly true if you're in search of a product that can supplement your diet and exercise routine. It's not too bad in terms of cost either, so lots of users have found it a decent purchase. This is true if you want to ascertain there aren't any gaps in your daily intake of vitamins and micronutrients.
Between the 310 Shake and Herbalife however, 310 Shake proves to be a much more suitable choice if you want to lose weight and curb hunger. Of course, Herbalife still tastes better, but the 310 Shake formulation is much more appropriate for fitness purposes.
310 Shake vs Isagenix
The last competitor for 310 Shake on the market is Isagenix with their IsaLean Meal Replacement Shake. Put the two products' nutritional information up against each other, and you'll find a world's worth of differences. So choosing between them might not actually be that hard. The biggest variation you might notice is their calories per serving.
At a whopping 240 calories per serving, the Isagenix formulation seems pretty heavy. Doing the math, you'll find that it contains up to 150 calories more than a serving of the 310 Shake. Other big differences include their fat and sugar content. The 310 Shake contains zero sugars and just 1 gram of fat. The Isagenix Shake, on the other hand, contains 11 grams of sugar and 6 grams of fat.
Despite this, you shouldn't completely scratch out Isagenix as a viable solution for your weight loss and fitness routine. I'd like to point out that it does contain much more protein than the 310 Shake. With 24 grams of protein per serving, the Isagenix Shake actually outweighs all other meal replacement shakes. This is also why the Isagenix formula is more efficient at curbing hunger. It provides you more calories and protein per serving. Thus it effectively stays in your system longer. So although it might supply you with more calories now, it will keep you from reaching into your fridge for a follow-up meal or snack too soon after.
When it comes to taste and texture, it seems the 310 Shake just can't catch a break. The Isagenix formulation – much like all the others discussed – tastes much better than the 310 Shake, offering a smoother, more palatable flavor and texture that makes it more pleasant to consume.
So, which one is cheaper, you might ask? Isagenix is slightly cheaper than the 310 Shake by up to $15 USD. Personally, I think the Isagenix Shake could be a suitable choice if you want to ease into the change. The larger calorie count makes it easier for your system to adjust to the new diet.
The 310 Shake does prove to be a better choice though for those who want serious weight loss. This is mostly because of the fact that it contains much fewer calories. Of course, flavor and texture aren't the best. But the 310 Shake does contain much less of stuff that could be a problem for your weight.
How is the 310 Shake Used and Consumed?
If you've never tried meal replacement products before, it's important that you know how they're used. With the 310 Shake, there really isn't much of a difference. That is, you use the shake to replace certain meals completely. Depending on whether you want to lose or maintain your weight, you need to consider how many meals a day you intend to replace.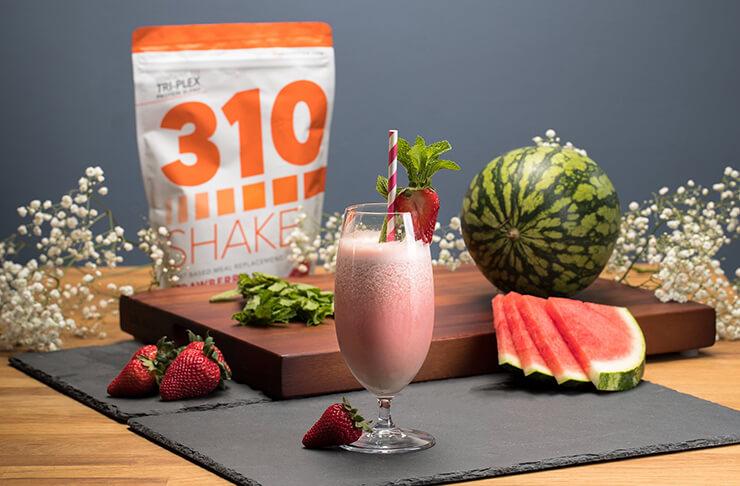 Preparing the 310 Shake is pretty easy and straightforward. This is another reason why it has become such a hit among buyers. The simple procedure shaves down the time you spend in the kitchen. So you can down a meal replacement shake minus the mess and the effort it would take to prepare your usual meal.
Preparing the 310 Shake
According to the website, the 310 Shake can be prepared with either water or your choice of milk for added flavor. Some users also prefer adding in fruits or vegetables which are mixed together with the powder in a blender to suit the user's palate. 310 Nutrition does warn against using high-calorie additives and ingredients however as they may dampen the effects of the shake.
On the 310 Nutrition website, you'll also find different recipes you can make with the 310 Shake. While most of the available recipes teach how to make shakes with the product, the company does mix it up by providing instructions for making other food choices like brownies and candy bark. Each recipe also comes with a calculated calorie count to help you figure out how they fit into your diet and fitness routine.
How Often Should You Use It?
Based on the product information, a serving of Shake 310 should be consumed in place of two meals daily if you want to lose weight. While it doesn't really dictate which meals you should replace with the formula, it does suggest that you take the shake in place of breakfast and lunch. Dinner should be taken in the form of a healthy, balanced meal to help support the benefits of the shake.
For individuals who want to maintain their weight, Shake 310 should be taken in place of just one meal, with the two remaining consumed in the form of healthy, balanced meals. Users can also opt to take healthy snacks in between to help curb hunger, especially during the start of the transition as your body adjusts to the change in diet.
Other Factors to Consider
As for exercise, 310 Nutrition highly recommends that users incorporate appropriate, regular physical activity into their routine. This helps speed up and improve the benefits of the 310 Shake. Of course, the company doesn't specifically indicate what type or duration of exercise will work best with the formulation. However, it does offer unique 310 Nutrition Challenges on the website. These are routines and exercises specifically developed by the company to help assist weight loss.
The 310 Nutrition Social Community is another feature that the company offers. The objective of this is to help users better understand what exercise routines and practices work best with the shake. Here, you can connect with others who use the 310 Shake.
Different people often have varied responses to exercise routines. So 310 Nutrition takes your weight loss journey a step further by providing you a 30 minute one-on-one session with an online fitness and weight loss coach when you buy your first 310 Shake Starter Kit. The purpose of the session is to help tailor a fitness plan just for you. This makes it possible for you to achieve the best possible results with your meal replacement shake.
Can I Recommend the 310 Shake?
After everything I've seen and read about the 310 Shake and its competitors, can I recommend the formulation? Ultimately, I think it depends on the user. The 310 Shake does offer a pretty complete nutritional profile. Plus, it doesn't do so bad when you compare it to other viable choices on the market. In fact, the 310 Shake formulation even outweighs a number of competitors without question.
The only real issue with the formulation is its flavor and texture. Despite coming in a variety of flavors, the 310 Shake can be very difficult to consume. This is simply because it doesn't really taste too good. Sure, there are lots of recipes you can try out, but taking it as a shake can highlight its grittiness. This can be an issue for anyone hoping to use the product as a long-term weight loss or management solution. All in all, the 310 Shake might be difficult to stick to because of its unpleasant taste.
Cost wise, the 310 Shake falls right in the middle of the spectrum. Plus, the company has rolled out quite a number of pretty enticing deals and bundles. These can slash off quite a lot of the price. So it really isn't too hard on the pocket.
When it all comes right down to it, I think the 310 Shake could be a suitable choice if you can get over the poor texture and flavor. It may also be a worthy purchase if you want a meal replacement shake that closely competes with other similar products on the market without coming at too steep a cost. Nonetheless, the other meal replacement shakes I've mentioned also make pretty decent purchases. It really all boils down to what you want for your body.
I also want to mention that the 310 Shake offers a complete amino-acid profile that's hard to find with other plant-based meal replacement shakes. That said, it makes an ideal alternative for buyers with dietary limitations but still want the benefits and nutritional profile that whey and animal-based products provide.